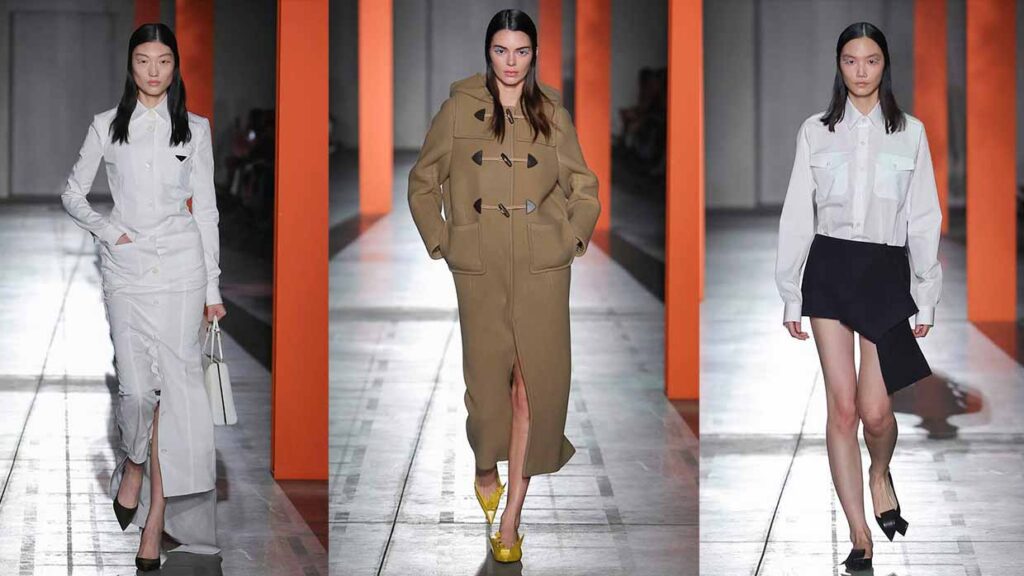 The Fall/Winter 2023 collection by Miuccia Prada and Raf Simons reconceptualizes, reconsiders and ultimately rediscovers ideas of beauty. Beauty here is determined not by aesthetic, but by action – garments are signs, representations of the beauty of care, of love, of reality.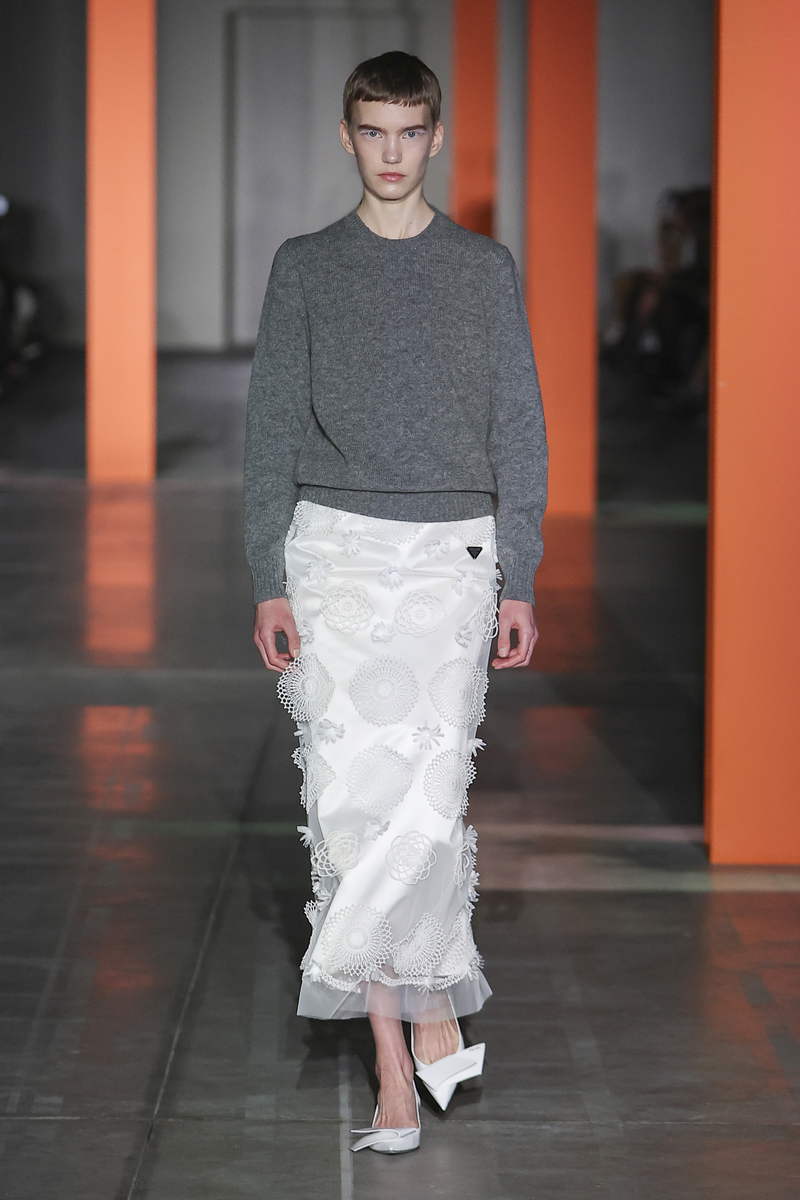 Through a redress of purpose, a significance is afforded to clothing that expresses these fundamental values. Uniforms are sartorial representations of care and responsibility, transformed utilizing the aesthetic language of eveningwear. Wedding dresses, symbols of love, become everyday attire, their skirts proposed with sweaters as a new form of quotidian dress. This exchange, between the notion of the everyday and occasion wear, the familiar and the exceptional, gives a different importance to both.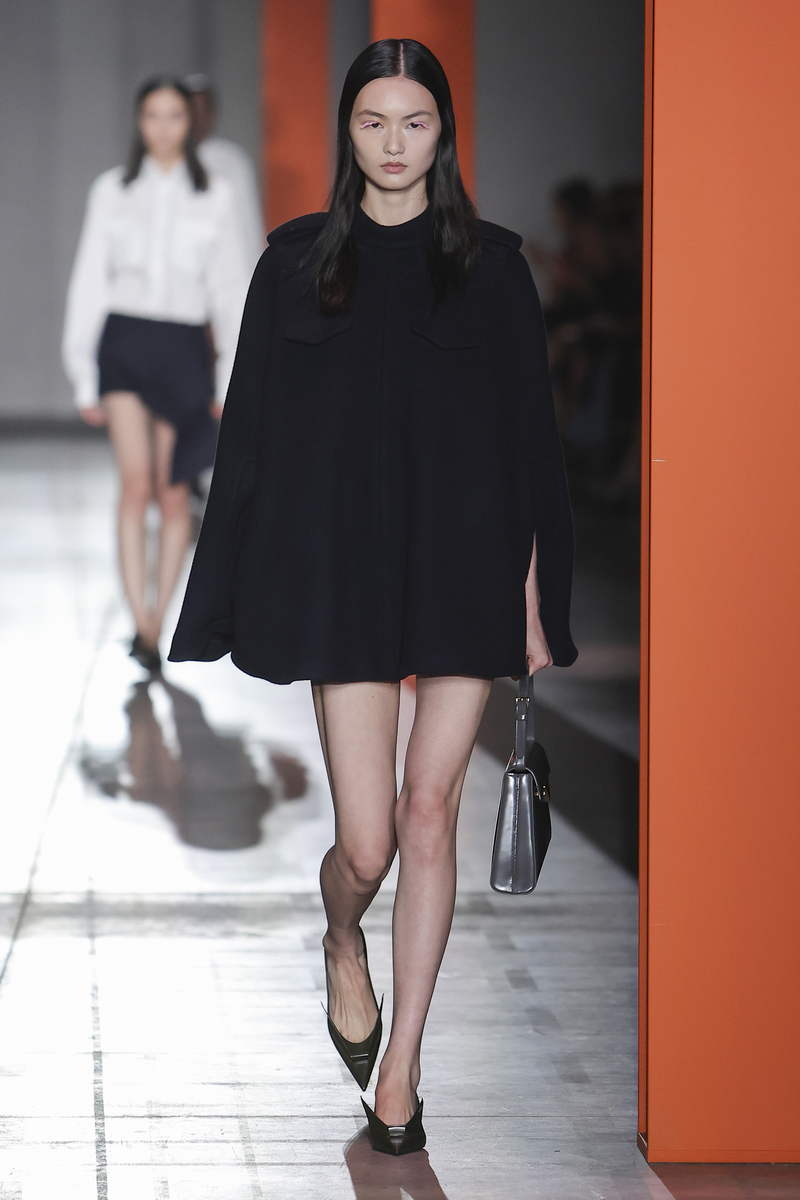 Protection of the body through clothing suggests a tender concern, safekeeping. Cocooning volumes re-shape classic tailored outerwear, proposed from the male wardrobe; down padding safeguards, warms. Leather and suede pieces draw inspiration from protective clothing. Flowers, tokens of affection, are simultaneously evocative of the craft of fashion, another gesture of care.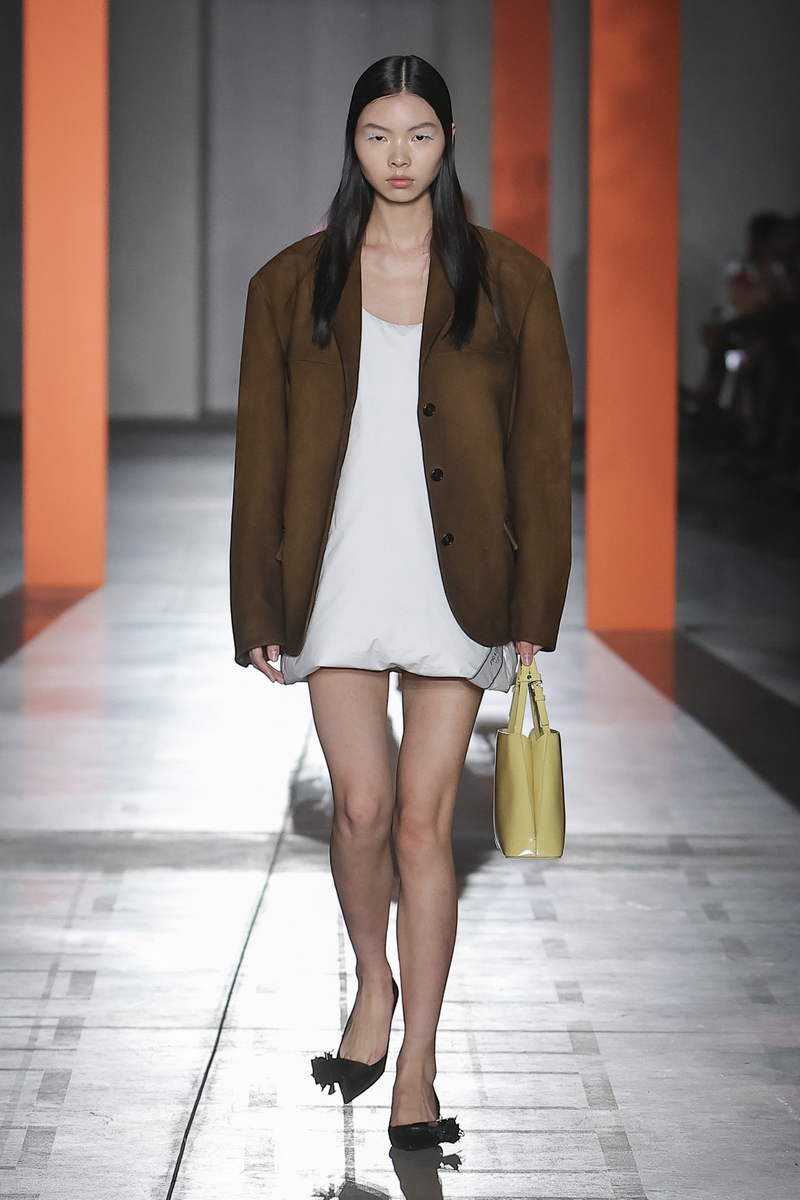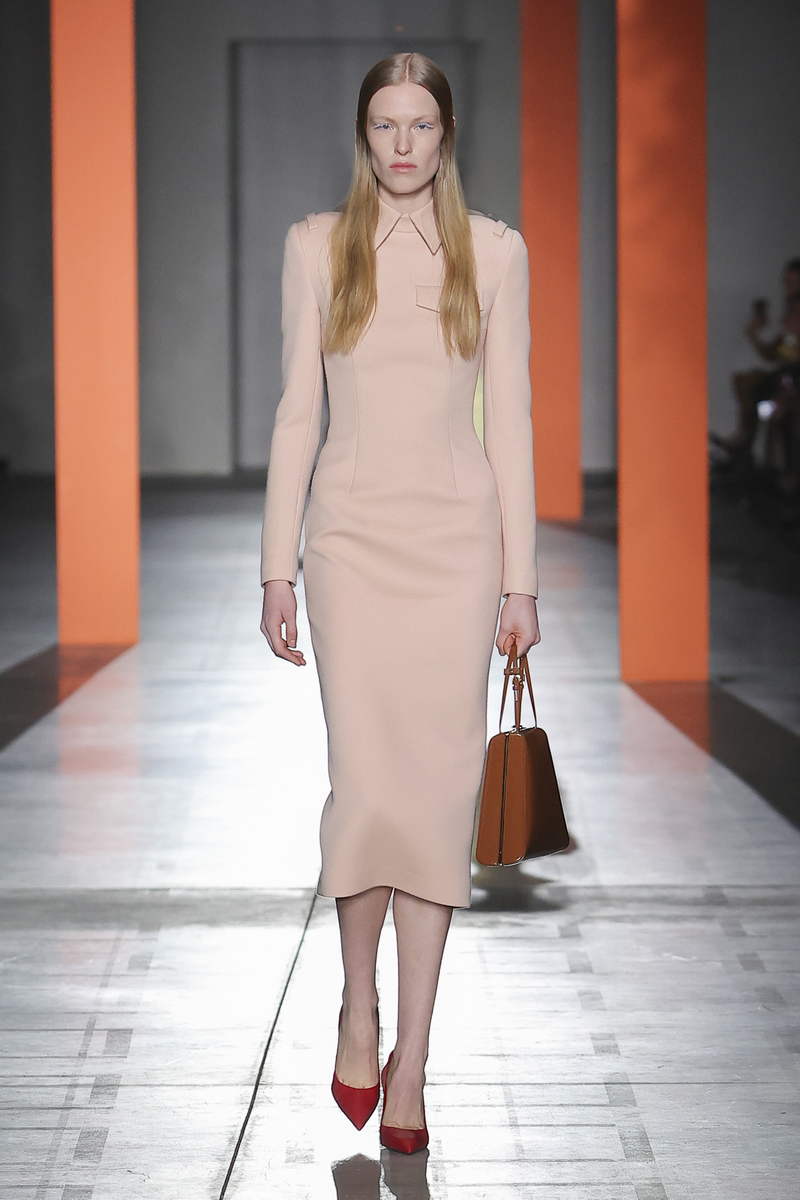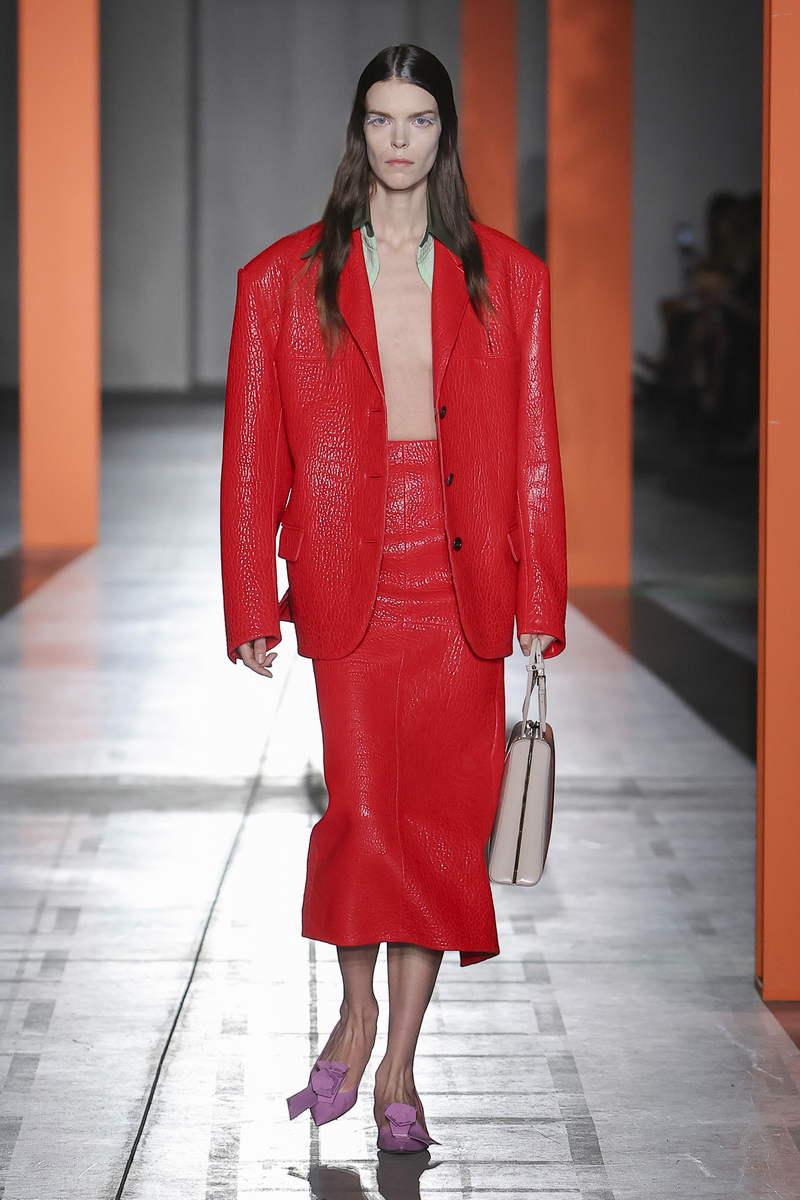 A notion of transformation extends to the space of the Deposito of the Fondazione Prada, where a moving ceiling – a reiteration of the décor of the January menswear show – reengineers dimensions, alternatively amplifying and reducing the room. The process uncovers floral decoration, previously concealed within the industrial form – their revelation prompts another reconsideration of both space and the figures that move within, a new point of view.