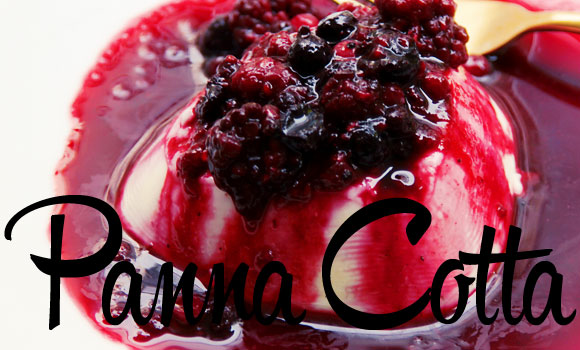 Everybody knows panna cotta. But did you know that this delicious Italian dessert is incredibly easy to make? You cannot go wrong. Just follow our instructions.
INGREDIENTS
250 ml double cream
250 ml milk
Sheet gelatine (8 gram)
1 vanilla pod
Icing sugar
Sunflower oil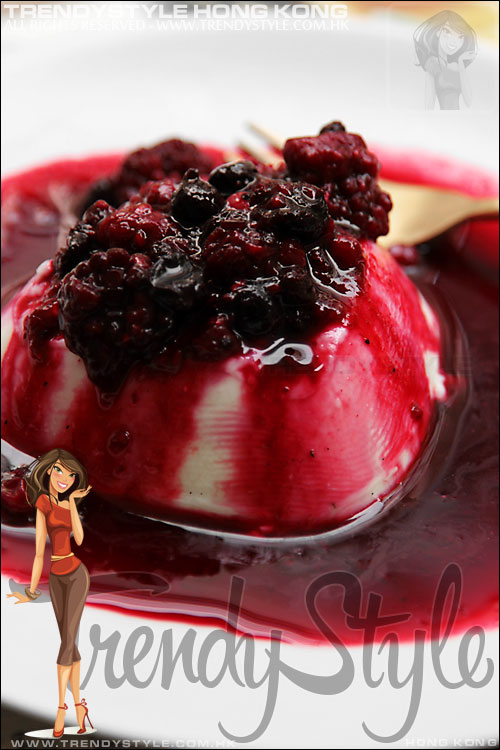 PREPARATION
Soak the gelatine in a bowl with cold water and leave it there for about 10 minutes.
In the meantime split the vanilla pod lengthwise, and scrape the seeds with a sharp knife from the bean.
Pour the cream, milk and icing sugar in a saucepan and add the vanilla seeds as well as the vanilla pod (they make a very nice decoration when the panna cotta is ready.
Start warming up the cream on slow fire and remove the saucepan from it immediately after you see it boiling.
Wring the gelatine out with both hands to let the water out, and add it to the hot cream and milk mixture.
Stir until the gelatin is totally dissolved.
Let the panna cotta mixture cool, remove the vanilla pod and divide the panna cotta mixture into little cups that you will have slightly oiled with some water or sunflower oil.
Cover the cups with wrapping film to prevent the panna cotta from absorbing the refrigerator smells and put it into the refrigeratore.
Leave the panna cotta in the refrigerator for at least six hours. Turn each of the panna cotta cups out before on serving on the dish and garnish with a dressing.
Personally I like to serve panna cotta with mixed berry sauce.
Alessio Cristianini for TRENDYSTYLE HONG KONG