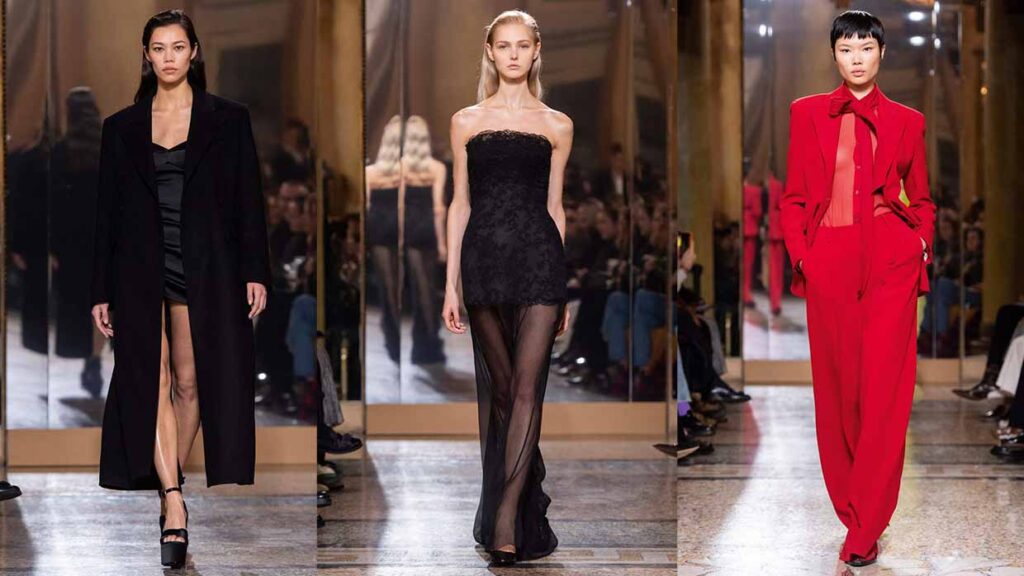 Reminiscing a conversation with a Cinecittà costume designer still marveling at the beauty, elegance, glamour, and empowered femininity of legendary actress Ava Gardner, Ermanno Scervino developed his fall/winter 2023-2024 wardrobe.
The collection takes cues from the seismic revolution the Hollywood diva ignited in the perception of the female body. She was liberated, assertive, unabashed, and determined to embrace her femininity with gusto, never afraid to toy with the masculine side of her personality nor to let her sensuality flow. Training his master tailor's hands and challenging his atelier on sculpting the body in a quest for the perfect silhouette and shape for every body type, the designer embraced Ava Gardner's iconography with a contemporary flair, adding currency to her wardrobe.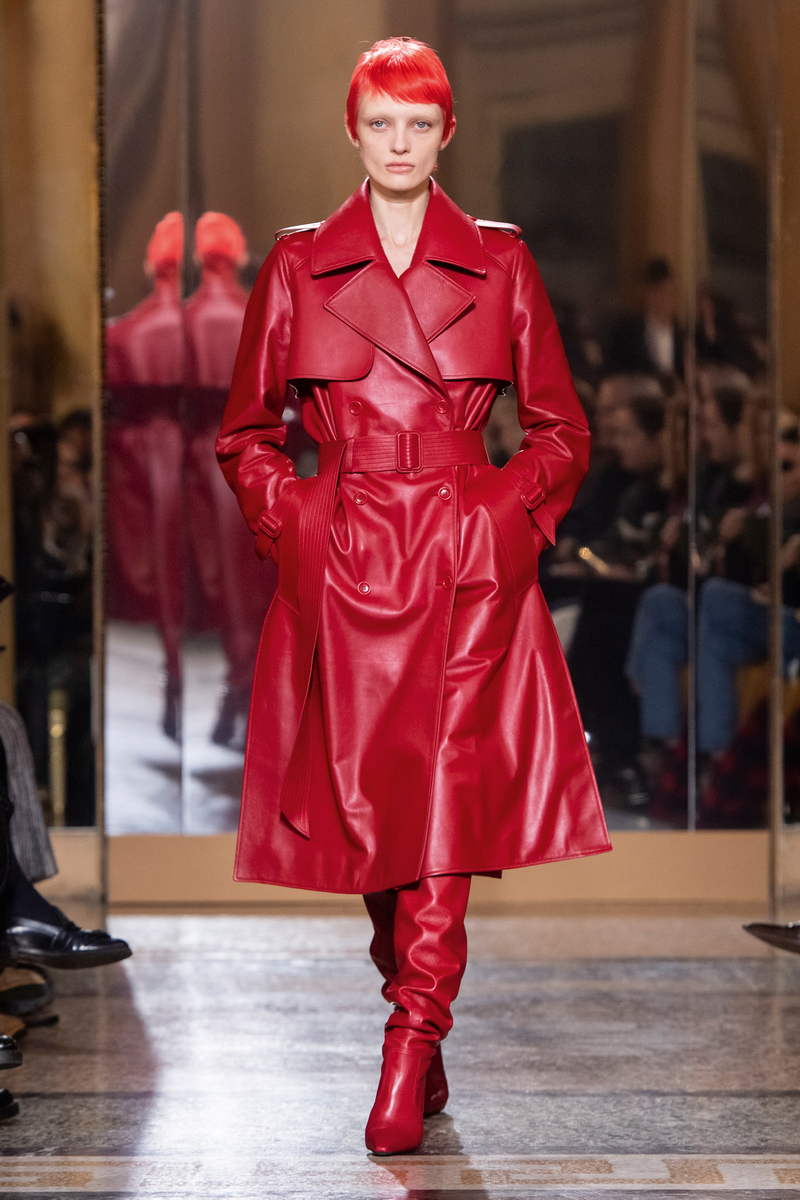 Undergarments become the focal point of the collection, rooted in subtle sensuality and intimacy. The pointy bra made famous by Ava Gardner is back in vogue on the Ermanno Scervino catwalk, paraded on Saturday during Milan Fashion Week.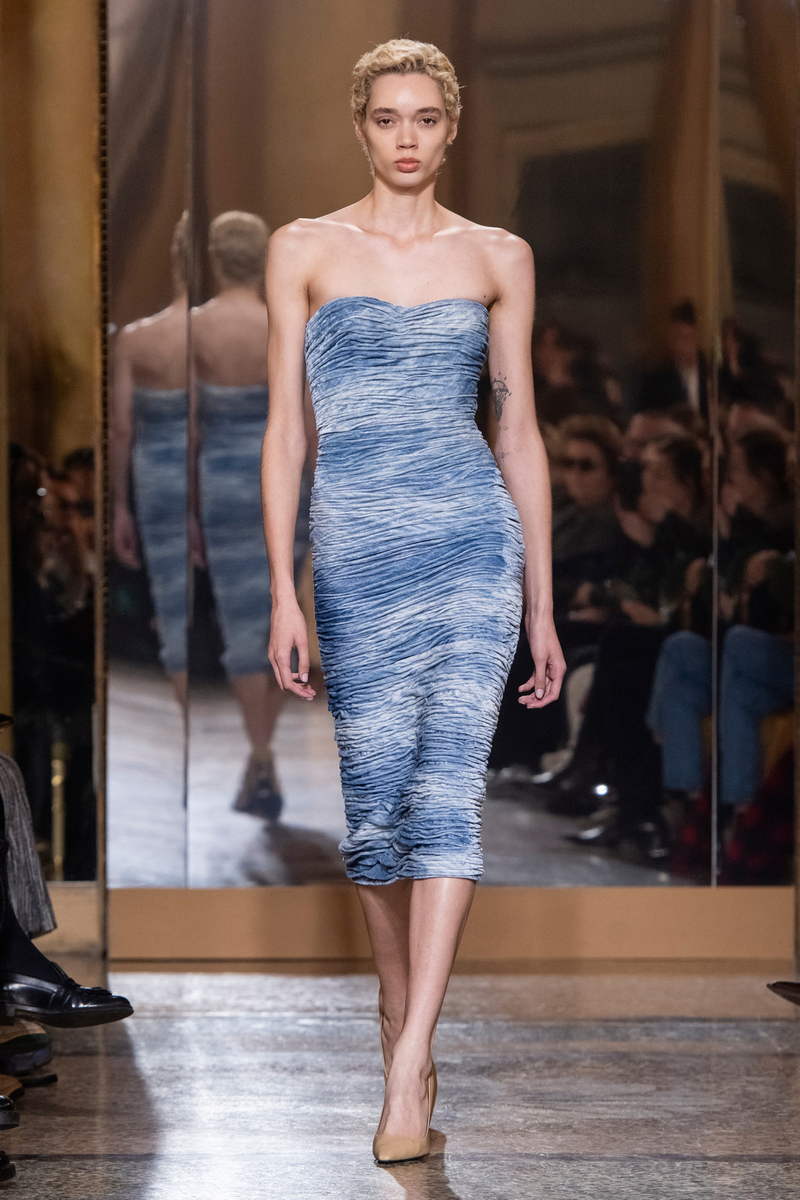 The house's craftsmanship and know-how are out in force, best exemplified by strapless minidresses, done in double wool, lace, and satin. They expose the intricate, soft and comfortable, structured and flattering, inner bra constructions required to exalt and shape the glorious female body. Sensuality emerges in the alignment of opposites as in the dichotomies between masculine and feminine, delicacy and strength, as well as in the captivatingly dissonant palette of charcoal grey, ivory white and blush juxtaposed to lime green, ruby red and denim blue.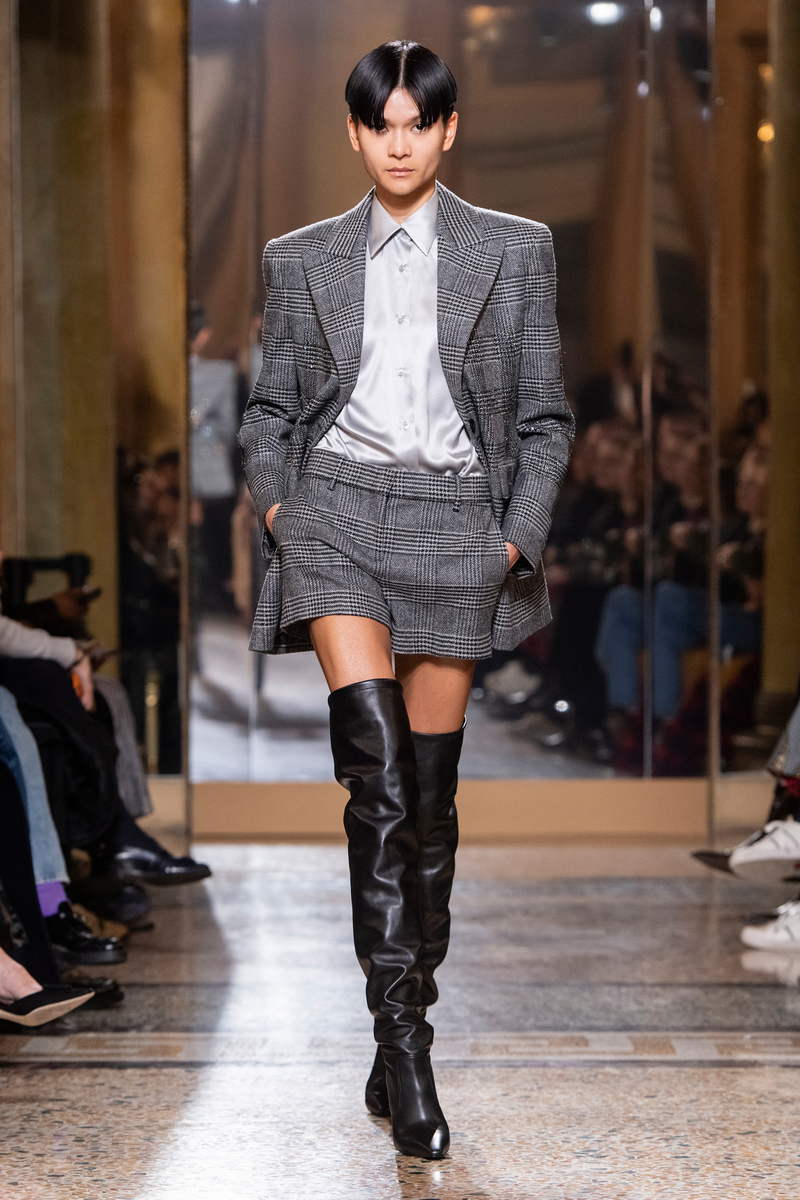 Power shouldered topcoats are layered atop short lacy frocks; cropped and belted buttery leather trenches are paired with girly short shorts in the same material, and hooded oversize parkas cut short and lined in a fuzzy and cocooning weaved wool are thrown over exquisite slipdresses in cinematic dove-grey nuance.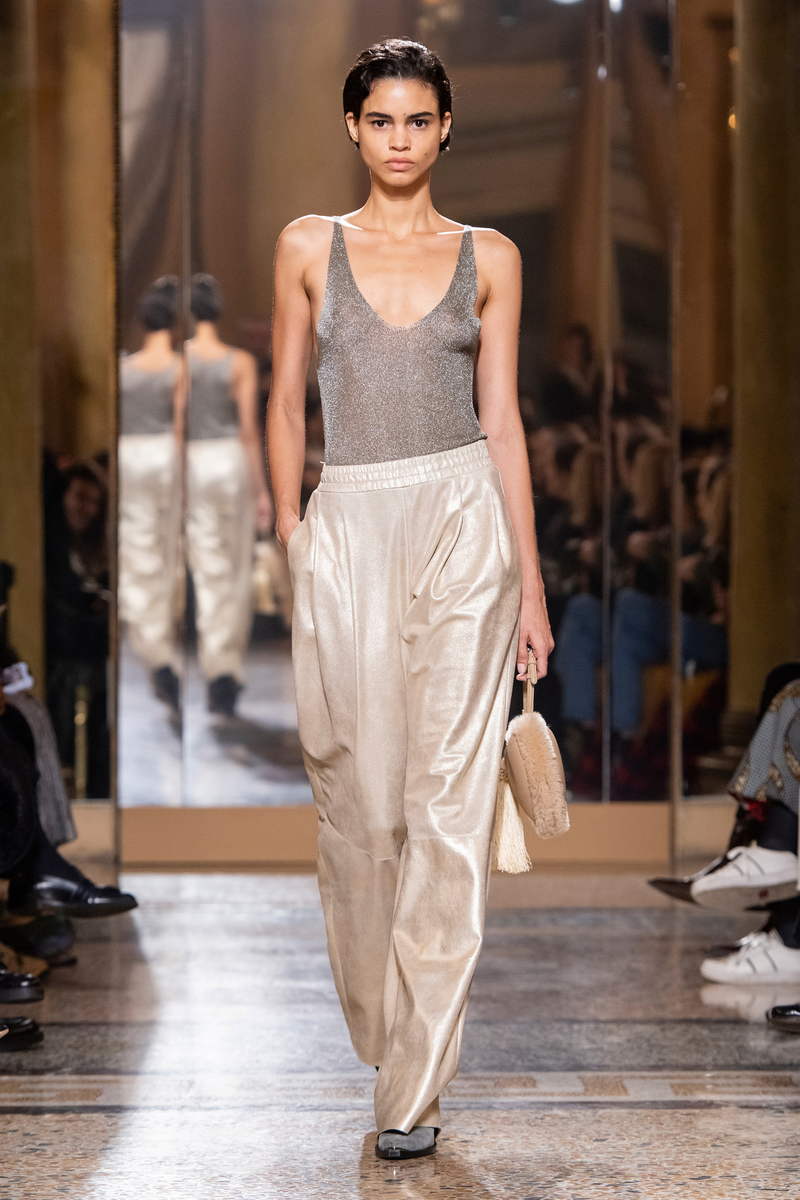 The season's shearling jackets and coats are embroidered with thick woolen threads arrangements, while the signature charming lace cascades over see-through concoctions that are both revealing and immaculate. Loose satin shirts are left unbuttoned worn over fluid sequined pants, the contrast of ruby red and lime green adding an offbeat touch, while velvet suits are overprinted for a color-fading, worn-in effect.
Beauty, elegance and glamour are the very essence of Ermanno Scervino's fashion vocabulary, one embedded with love for women.