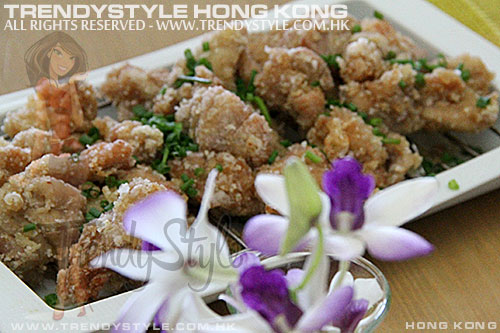 Tatsuta-age is a Japanese way of cooking. The ingredients are marinated, coated with katakuriko, a kind of corn starch, and then deep-fried. These home-made chicken nuggets are delicious and crispy. Everybody will love them. With thanks to our friend Tomoko for the recipe.
INGREDIENTS
Boneless chicken thighs
Soy sauce
Oyster sauce
Garlic
Fresh ginger
Salt
Katakuriko or corn/potato starch for coating
Sesam oil for deep-frying
Fresh parsley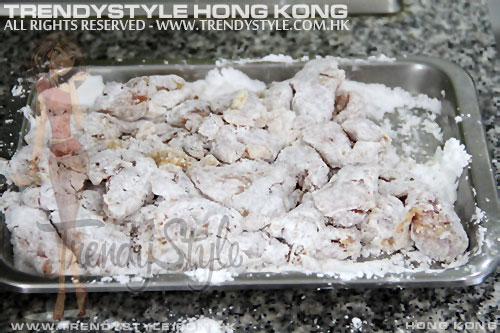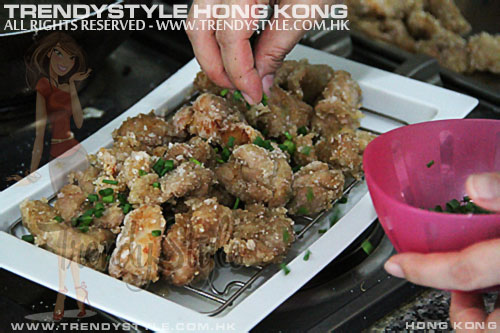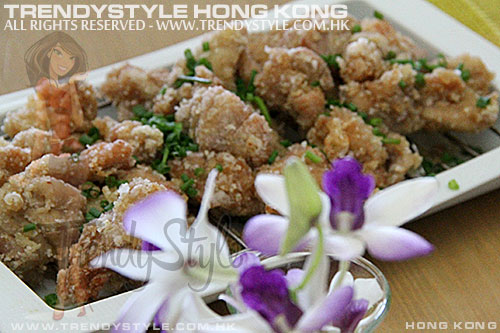 PREPARATION
Cut the chicken in small pieces. Grate the garlic and ginger with a small metal grater.
Marinate the chicken for 10 to 15 minutes in the mixture of soy sauce, oyster sauce, garlic, ginger and salt. Take out the chicken and dry lightly with paper towels.
Coat the chicken with katakuriko (or corn/potato starch).
Heat the oil in a deep pan. Test the oil temperature by adding some starch (the temperature should be about 160 degrees Celsius). Deep-fry the chicken until it becomes golden brown in color.
Remove and drain on paper towels or on a draining rack.
Sprinkle with freshly copped parsley and serve immediately.
Charlotte Mesman for Trendystyle.com.hk