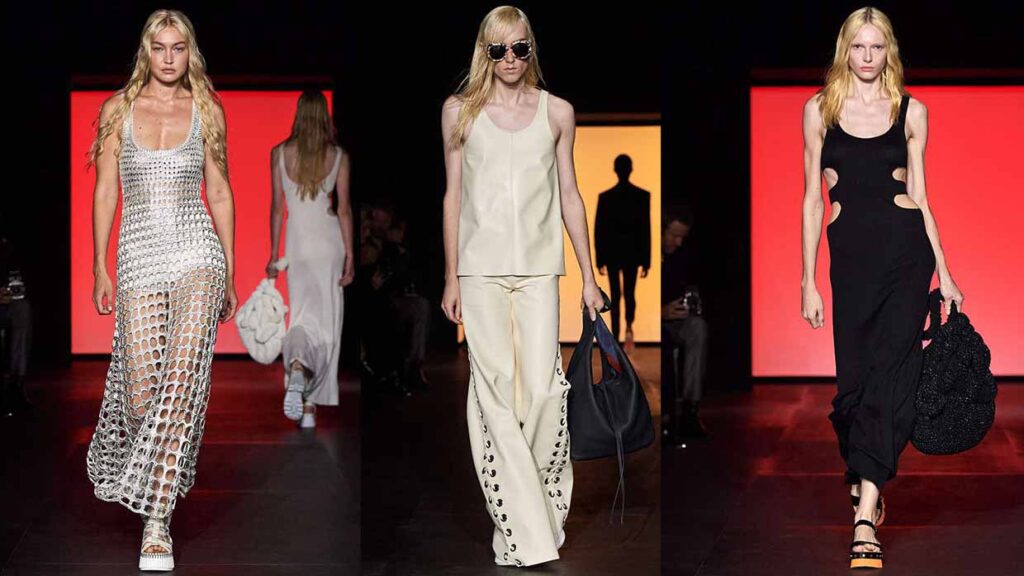 The Chloé Spring-Summer 2023 (SS23) collection marks the second chapter of the Maison's research into climate solutions. While AutumnWinter 2022 focused on rewilding—a progressive approach to
conservation where nature is left to take care of itself—SS23 continues the Spring 2023 collection's line of inquiry into fusion energy.
For Creative Director Gabriela Hearst, if there is one sure way of achieving climate success, it is the rapid elimination of fossil fuels, which account for around 84% of the world's primary energy consumption. One ray of hope is fusion: the recreation of the reaction that occurs in all stars. Scientists estimate that one glass of fusion fuel will create enough electricity to power a home for more than 800 years.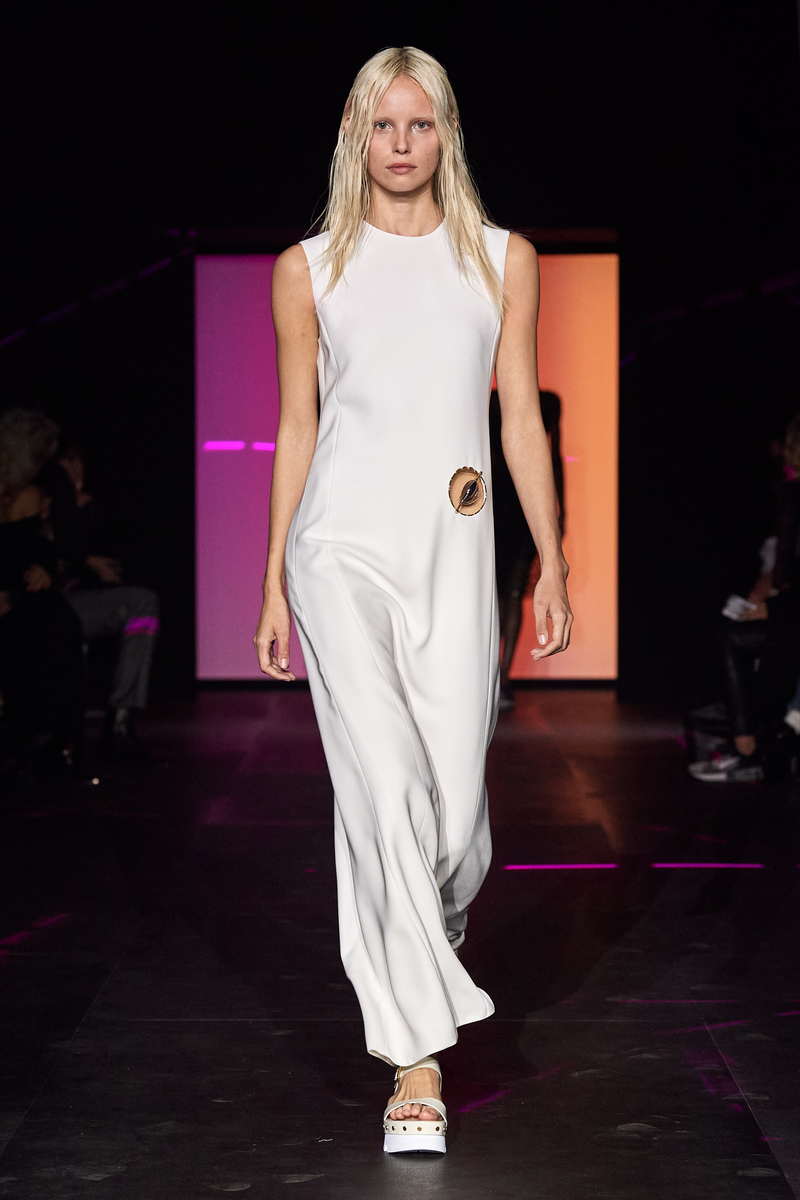 Now, thanks to advances in technology and an influx of funding, it looks like fusion will soon become an infinite source of clean energy that lights up our universe. Gabriela and the Chloé design team conducted extensive research into fusion for the SS23 collection, speaking to engineers and scientists as well as visiting Commonwealth Fusion Systems, Helion Energy and ITER.
Meaning 'the way' in Latin, ITER is one of the most ambitious energy projects in the world today. Bringing together 35 nations, the goal of this unprecedented global scientific partnership is to build the world's largest tokamak reactor; a device designed to prove the feasibility of fusion as a large-scale source of energy.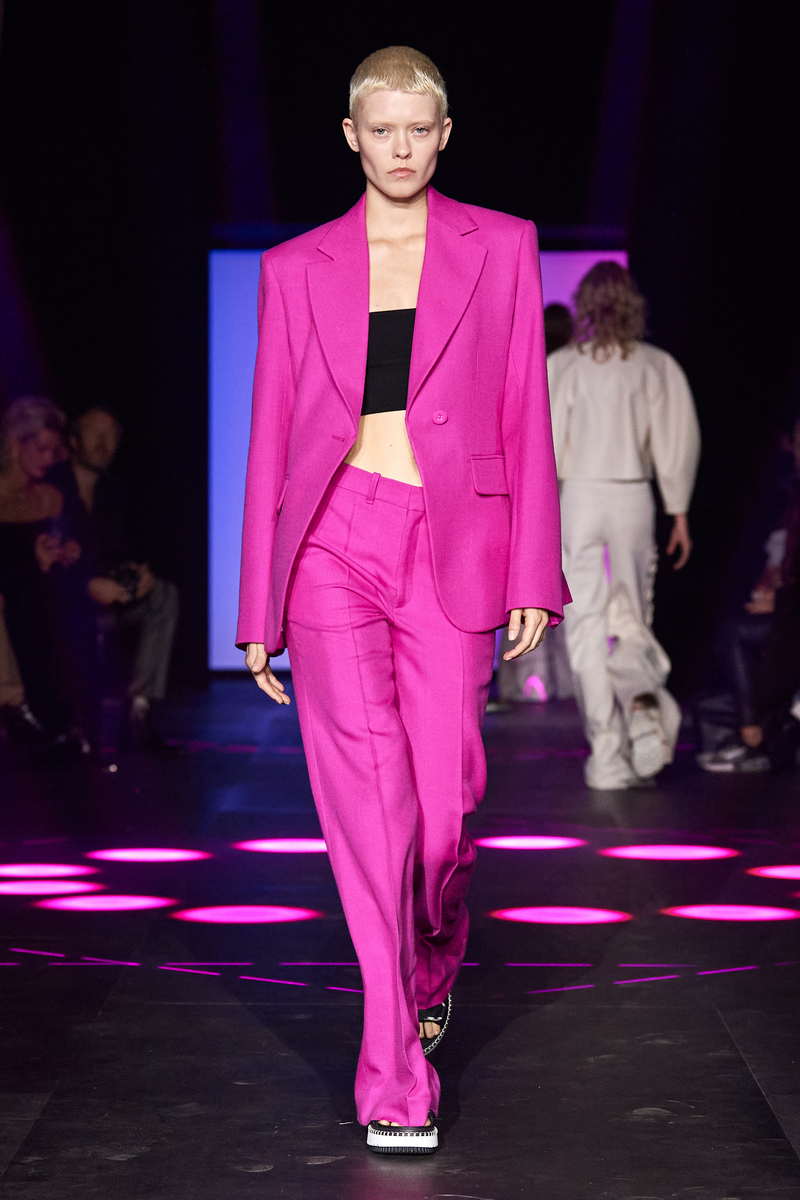 To reflect ITER's sense of unity, the SS23 show space was conceived in collaboration with the visual artist Paolo Montiel-Coppa, who created a light installation that reimagines the Fusion for Energy emblem as a mandala for humanity.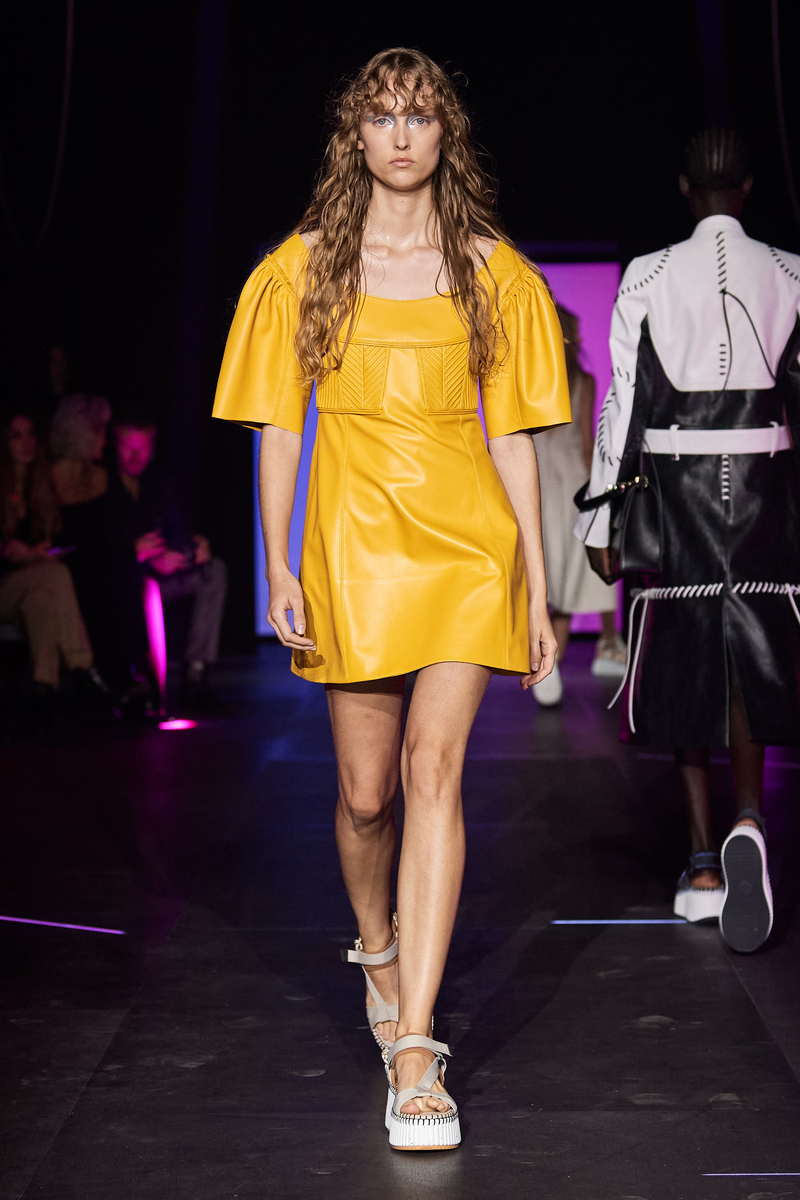 The colossal ITER tokamak, its various components and the site of the reactor served as inspiration for many of the SS23 fabrications. Layering garments made from lower-impact knitted cashmere mesh are
complimented with textured linen tailoring. Coats in raw silk fasten down the centre front with industrial hardware; and the edges of a linen jacket and cape are finished with coloured leather tape for a utilitarian
effect. Metallic hand-blown glass beads are suspended in cutouts on tunic tops and dresses, and metal rings and geometric suede panels are hand-crocheted together to form dresses.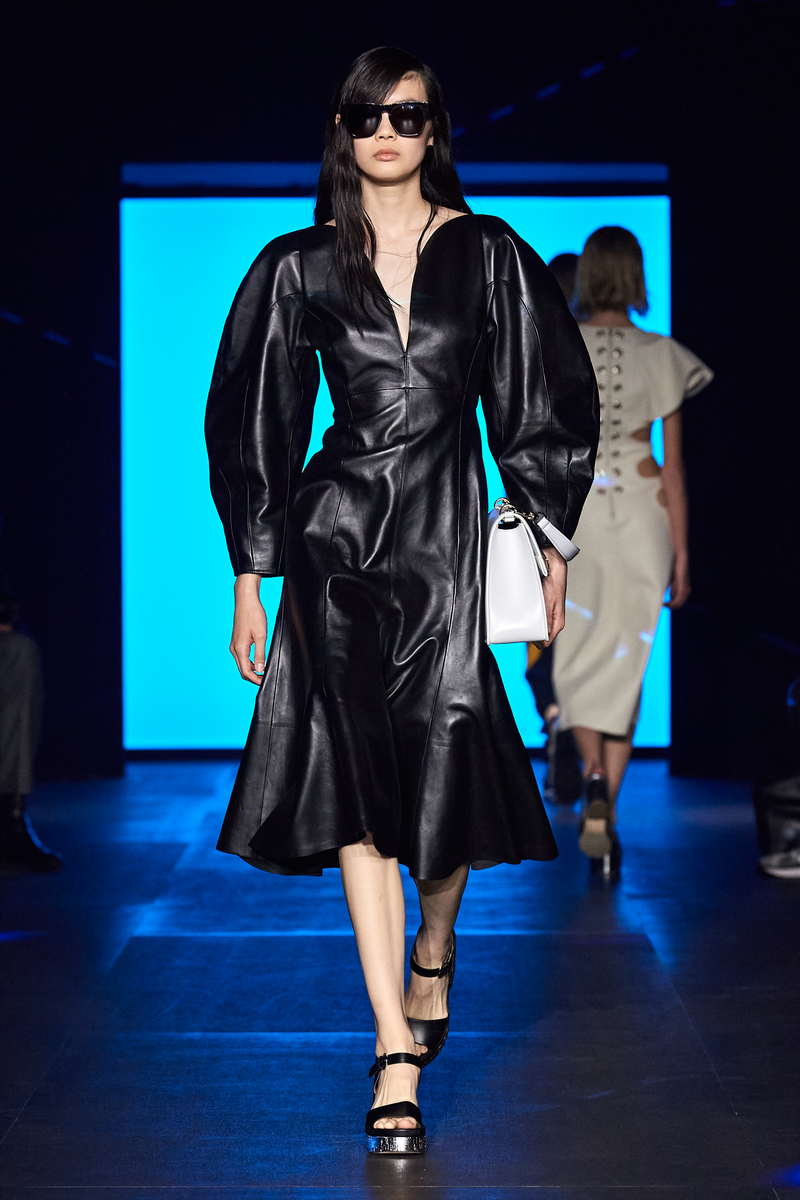 The architecture of the tokamak also informed the collection's rounded but structured silhouettes. Dresses cut from leather are cinched at the waist with scaffold-like seamwork; asymmetric jackets with curved sleeves are styled with capacious rave trousers, and the volumes of winged and heart shaped dresses are amplified. For added dynamism, there are leather motorcycle-inspired jackets and long coats with whipstitching along the seams. Punctuating the whole collection is a fuschia suit—a nod to the fuschia-coloured plasma fusion produces.