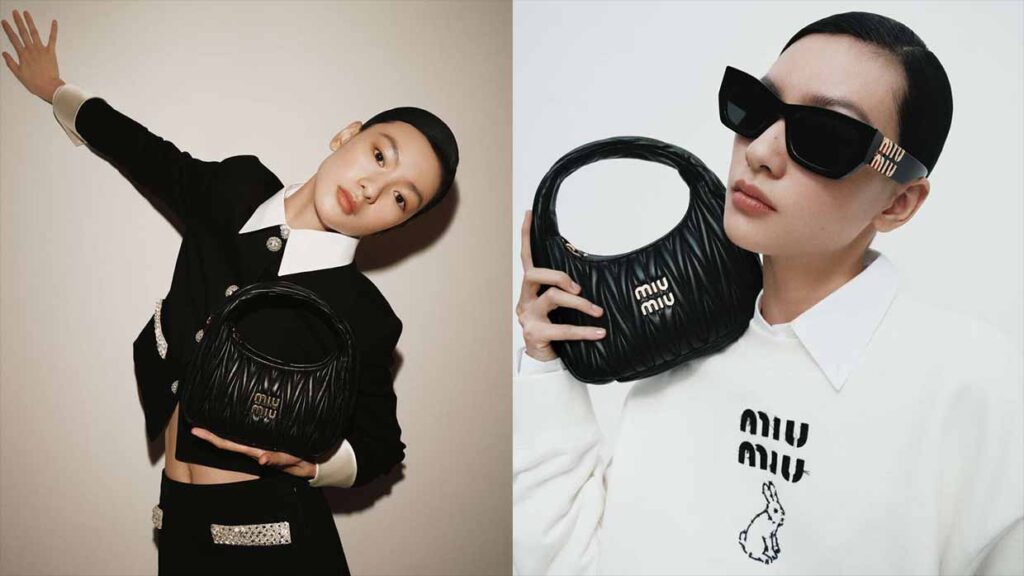 Captivating with star power, Miu Miu presents the Lunar New Year campaign with brand ambassador Qiu Tian alongside actress and singer Amber Kuo. Honing in on their attitudes, the characters step into centre stage wearing the urban uniform of today.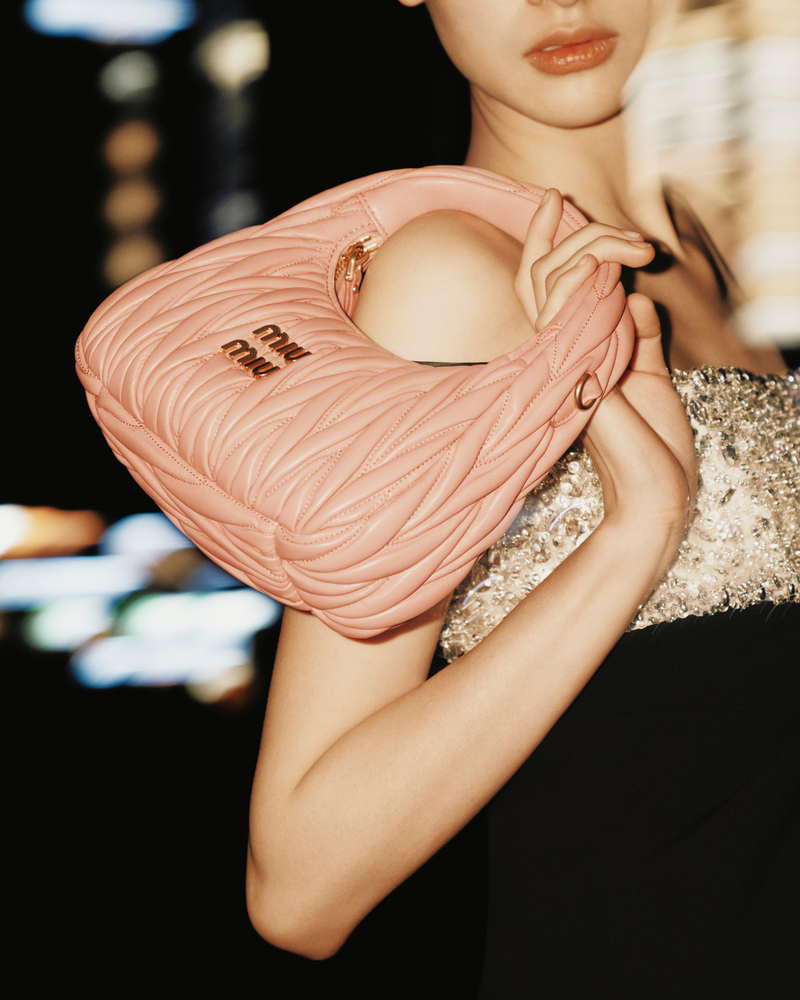 Matching sets and crisp shirts come bathed in glorious light. A limited-edition sweatshirt welcomes the Year of the Rabbit, with the monochromatic design featuring the Miu Miu typeface and the lucky animal of the new year. Styled with loafers and pleated skirts, the looks are infused with a relaxed, preppy attitude.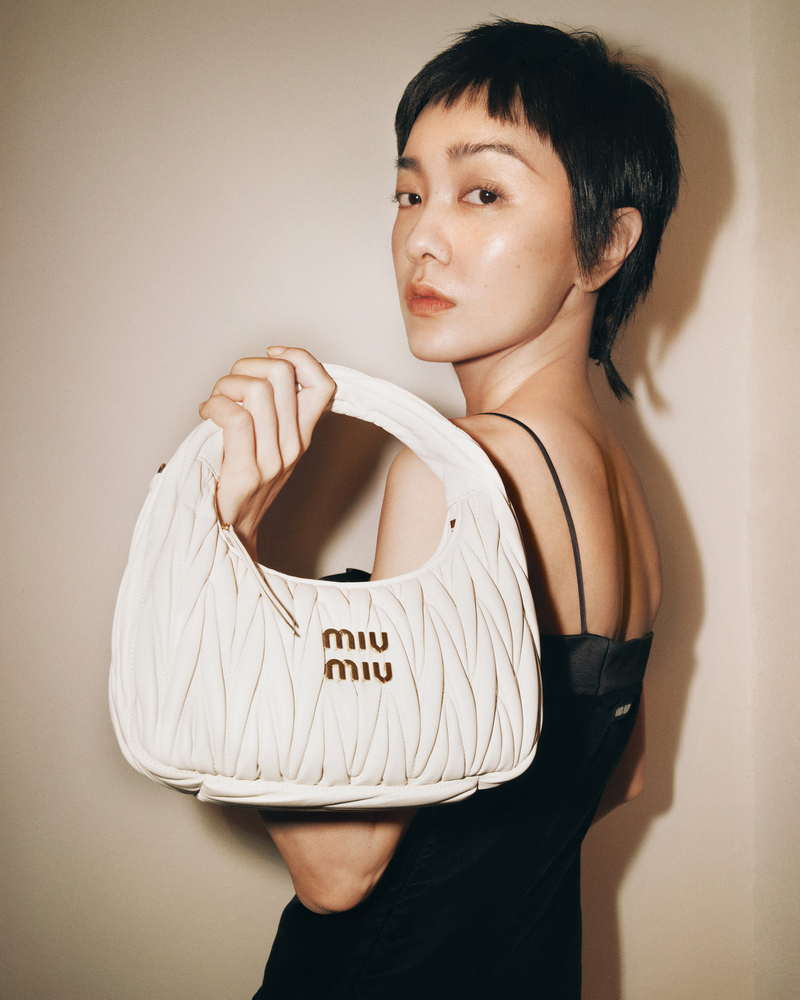 As night draws in, twinkling lights from the distant city set the scene for carefree celebrations. Sparklers illuminate the Miu Wander and Matelasse bags, highlighting the freedom found in minimalist silhouettes for the evening. A moment of incandescence, crackling with charisma and magnetic energy, these are electrifying characters that shine bright for the days ahead.