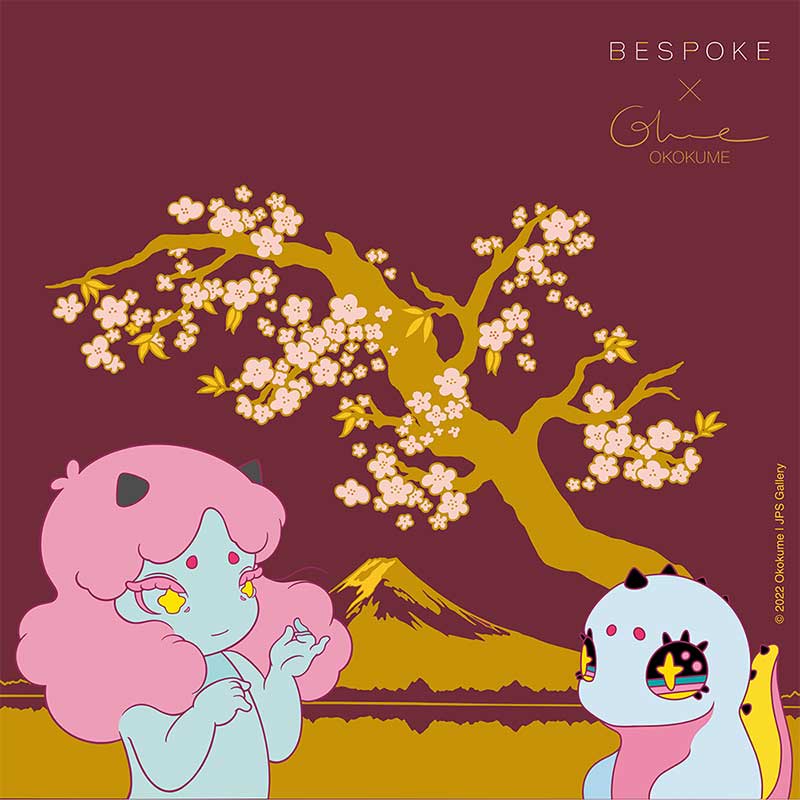 JPS Gallery Hong Kong presents a special exhibition to showcase the first collaborative project between BESPOKE and Okokume, and a series of new paintings by the artist. To celebrate Chinese New Year, BESPOKE has invited Okokume to create a special artwork featuring her iconic characters Cosmic Girl and Dino Star. A recreation of the artwork can be found on the festive red packet. Place these red packets side by side to reveal the full festive artwork that wishes good health and fortune to you and your loved ones. Okokume is proud to present three new paintings as a special showcase at JPS Gallery.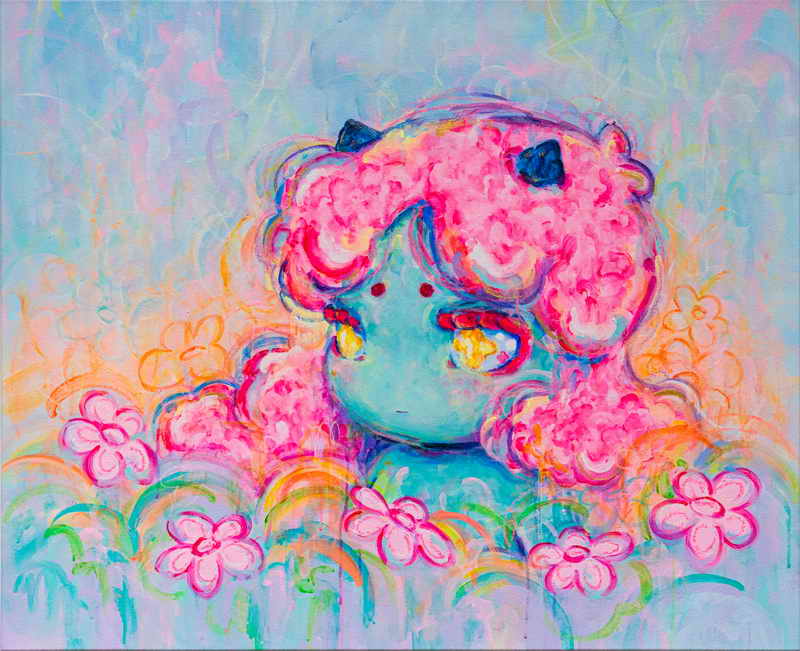 Through striking blended portraits of Cosmic Girl and her companions, Okokume encourages the audience to engage in her world of fantasy. The Cosmic Girl in Tú Eres Mi Hogar (2021) symbolises the artist's invitation to take refuge in her poetic and harmonious world. Juxtaposed with two other works of Cosmic Girl surrounded by her comrades Okokume emphasises the importance of connection with one another and invites viewers to take part in the dialogues taking place in her paintings.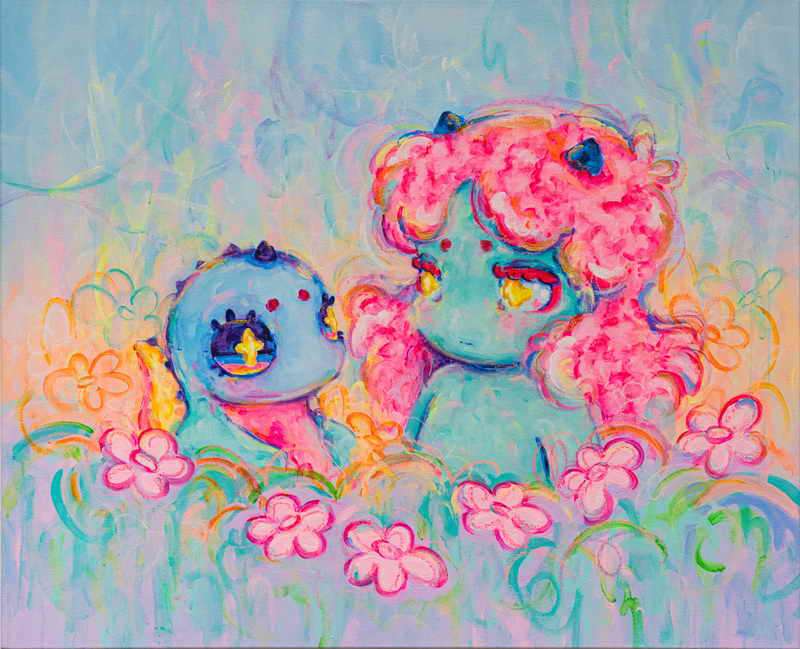 Accompanying the new series of paintings at JPS Gallery will be a celebrated bronze sculpture, The Eyes of the Soul (2020), in various sizes this time. Welcome the Tiger's fortunes, JPS Gallery wishes you a happy, healthy and prosperous new year!
About BESPOKE
As the exclusive loyalty programme of LANDMARK Hong Kong, BESPOKE's mission is to curate new experiences and drive luxury through art. Since 2020, BESPOKE has provided a platform for emerging artists to reach a wider audience through collaborative projects that also inspire members of BESPOKE to explore their personal meaning of luxury.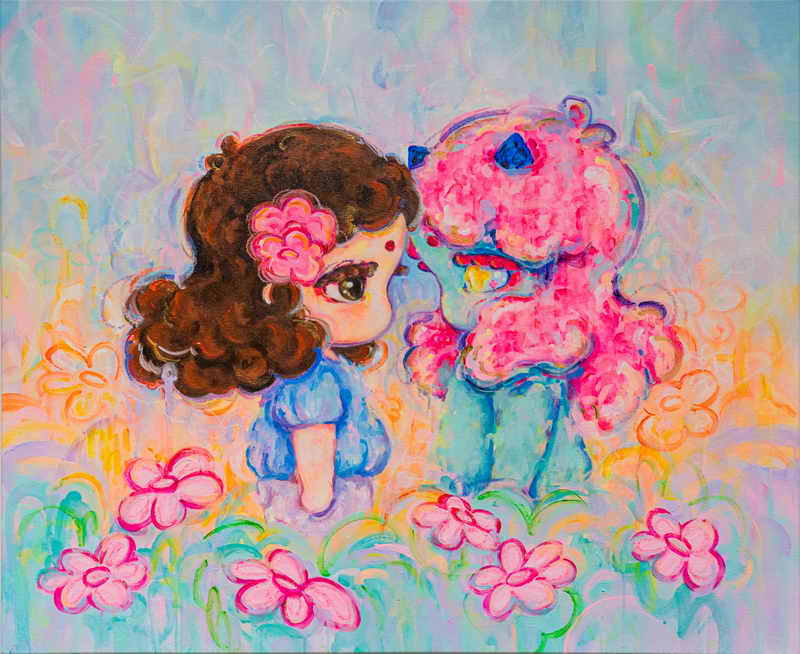 About Okokume
Okokume, also known as Laura Mas Hernandez, born in 1985 in Barcelona and a graduate of The Llotja Advanced School of Art and Design. Okokume is one of the fastest growing contemporary artists best known for her iconic character Cosmic Girl. The pink-haired spirit with turquoise skin is a messenger of the universe to emphasise the importance of environmental protection. Travelling through space, Cosmic Girl tends to planets in need and restores them to their former glory.
Okokume's Lowbrow inspired art style is influenced by a combination of Japanese manga, American cartoons, and street culture to create her signature motif of gleeful and colourful
works that submerge the audience into the universe of Cosmic Girl and her companions. Her works have been widely exhibited in galleries and art fairs around the world, including Hong Kong,Tokyo,Taipei, Seoul, Los Angeles and Berlin etc.
Exhibition Dates: 26 Jan – 6 Feb 2022
Venue: JPS Gallery (Hong Kong), 15 Queen's Road Central, Central, Hong Kong
展覽日期: 2022年1月26日 – 2022年2月6日
展覽場地: 香港中環皇后大道中15號置地廣塲中庭218-219號