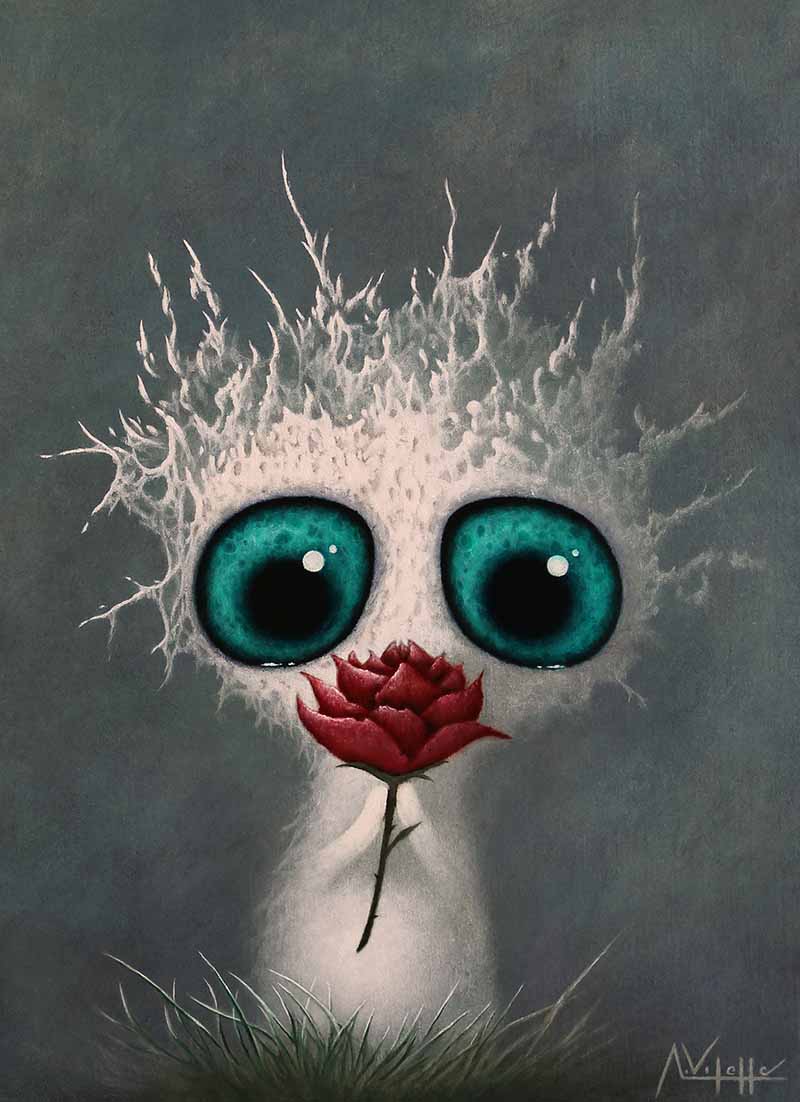 Summer Breeze, a solo exhibition of August Vilella, will be on view at JPS Gallery's Hong Kong location in LANDMARK ATRIUM. After his recent shows in Art Basel Miami, Art Basel Hong Kong, and TEFAF New York, this exhibition is a continuation of August's solo exhibition Autumn Dreams in 2021. It marks the artist's evolution of art and showcases his astonishing new works, which depict dreamy summer imagery inspired by the constantly changing seasons. August's new series features his signature big-eyed characters, leading viewers to be entranced in surreal and intuitive meditation.
August creates whimsical paintings using the Surrealist automatism technique, without any prior sketches or ideas, guided solely by his subconscious mind. His exaggerated-eyed creatures not only portray the artist's inner voice but also engage in a conversation with the audience. The artist himself has said, "I don't choose my characters… in some way they choose me." August's creative process is like jazz, intentionally unconscious play that visualises the hidden realm of his inner universe.
Unlike August's consistent melancholy expression, his new series demonstrates an evolving style with vibrancy, along with the characters' curious gazes and vital summer elements. Through August's innovative fusion of subconscious approach and elaborate style, infinite inspiration will be delivered into the window to your soul like the sweet caress of a Summer Breeze.
August Vilella is a self-taught painter who creates oil paintings that open dialogue with contemporary and classical art. Working in the Surrealist automatism method, he creates without any previous sketches or ideas. Each painting has a unique psychical opening and meaning that reflect the subconscious mind. August's characters often feature big stylised eyes, and through their insightful gaze, the audience is invited to engage with their deep emotions and explore them with quiet introspections.
Solo Exhibition of August Vilella
Summer Breeze
Exhibition Dates: 9 June – 7 July, 2023
Venue: JPS Gallery (Hong Kong)
218-219, Landmark Atrium,
15 Queen's Road Central, Central, Hong Kong