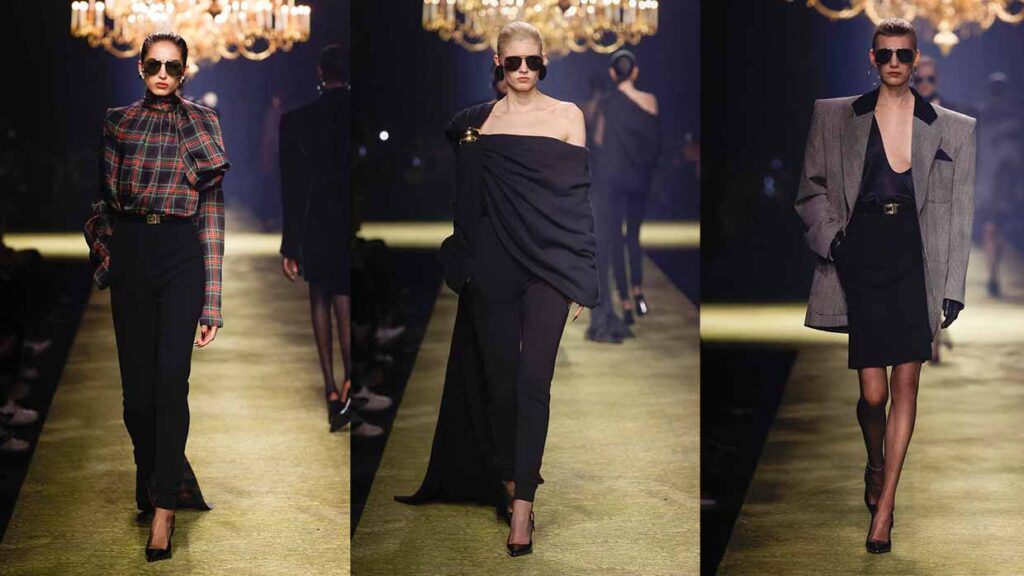 In lieu of choosing a specific embodiment of the Saint Laurent woman, for the house's winter 2023 collection, Anthony Vaccarello distilled the essence of classic Saint Laurent style – a potent mix of precision, emotion and reticence – and combined it with his own codes for a severely reconfigured take, reflective of the current moment, on a familiar aesthetic: the tailleur-jupe.
The precision can be found in the sharp shoulder line of a bold new blazer. It all starts with this gesture, fabric dictates the rest. Creating enticing friction, the structured jacket is juxtaposed with a flowing layer of cloth, a signature scarf that may merge with the bow of a blouse or extend down like a stole.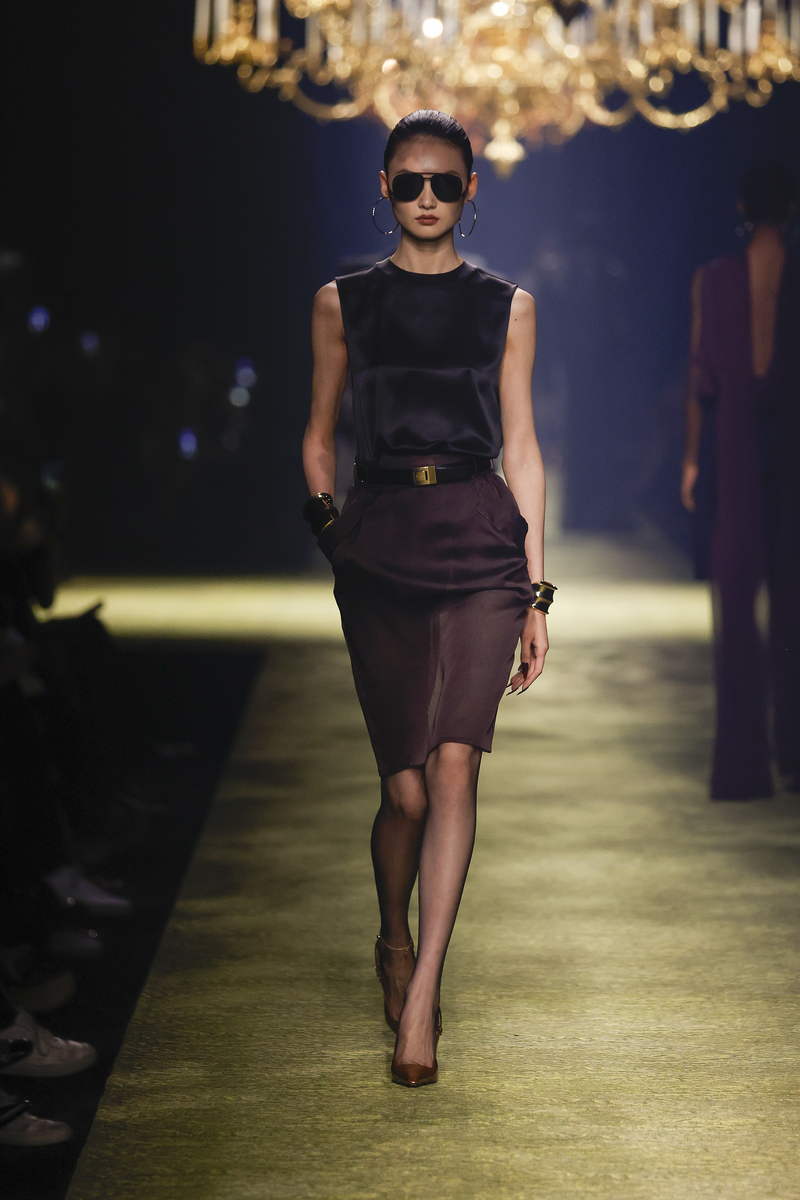 The emotion is present in the effective dissolution of gendered exclusivity, as classic items such as the blazer, but also a leather bomber and a sharply cut tank-top, are seamlessly incorporated into a woman's wardrobe. Similarly, motifs traditionally associated with masculine tailoring –pinstripes, tartans and glen plaids– take on a timely femininity thanks to a striking lightness.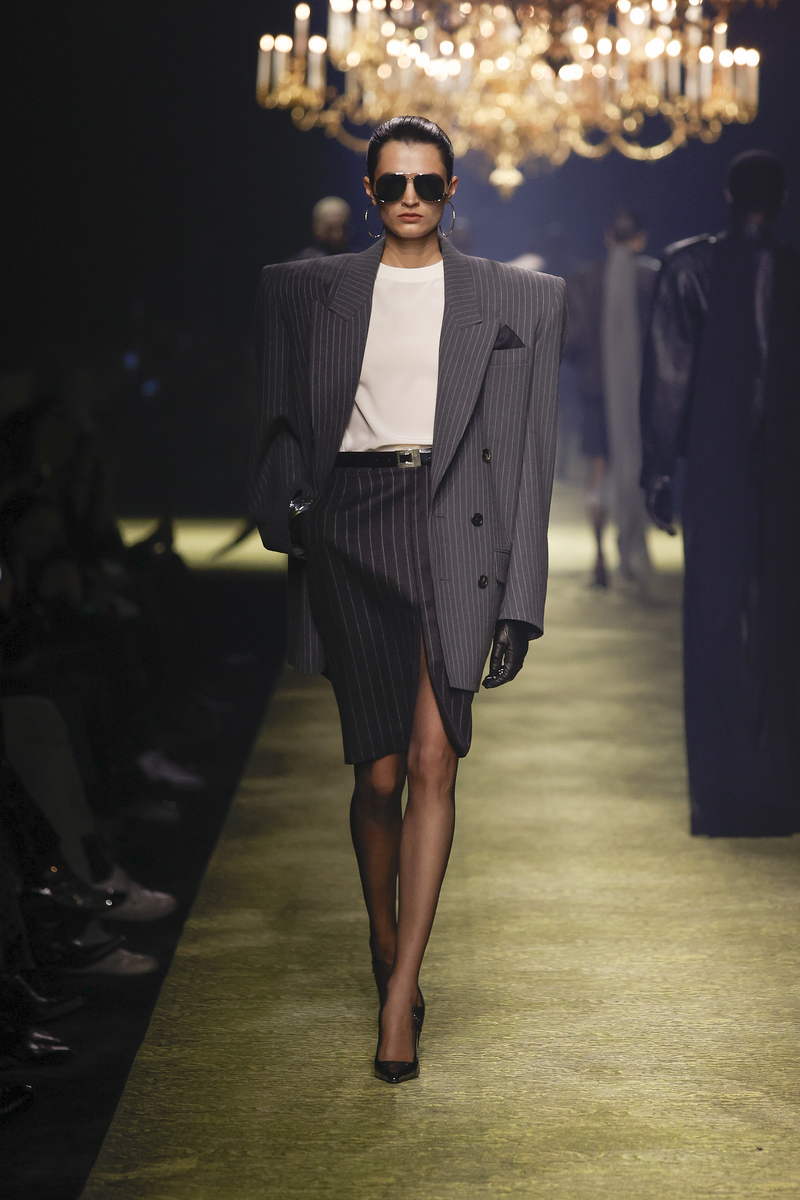 Reticence is evident in the alternating interplay of transparent and opaque, emanating from recurring pieces in chiffon, crepe-de-chine and mousseline, as well as sheer stockings. The Saint Laurent woman exposes her body when she desires and conceals it if she feels like it.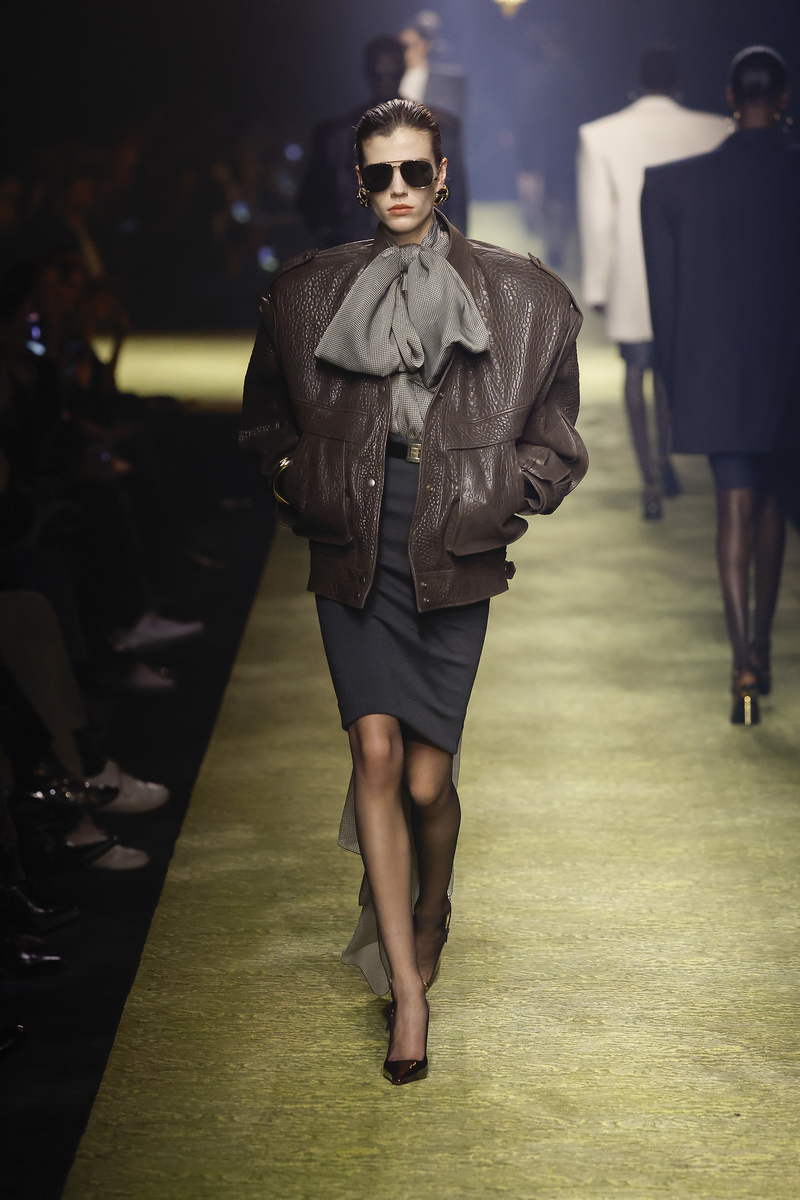 Put together, these elements create the key silhouette, consisting of a confident blazer paired with a slim pencil skirt, a timeless look that acquires a novel meaning rendered through the lens of refined details, a luxurious materiality, and a pared-down approach that strips away superfluous ornament to transpose a classic Saint Laurent uniform to the present. In a vein of modern ease, evening looks are anchored with slim cashmere pants.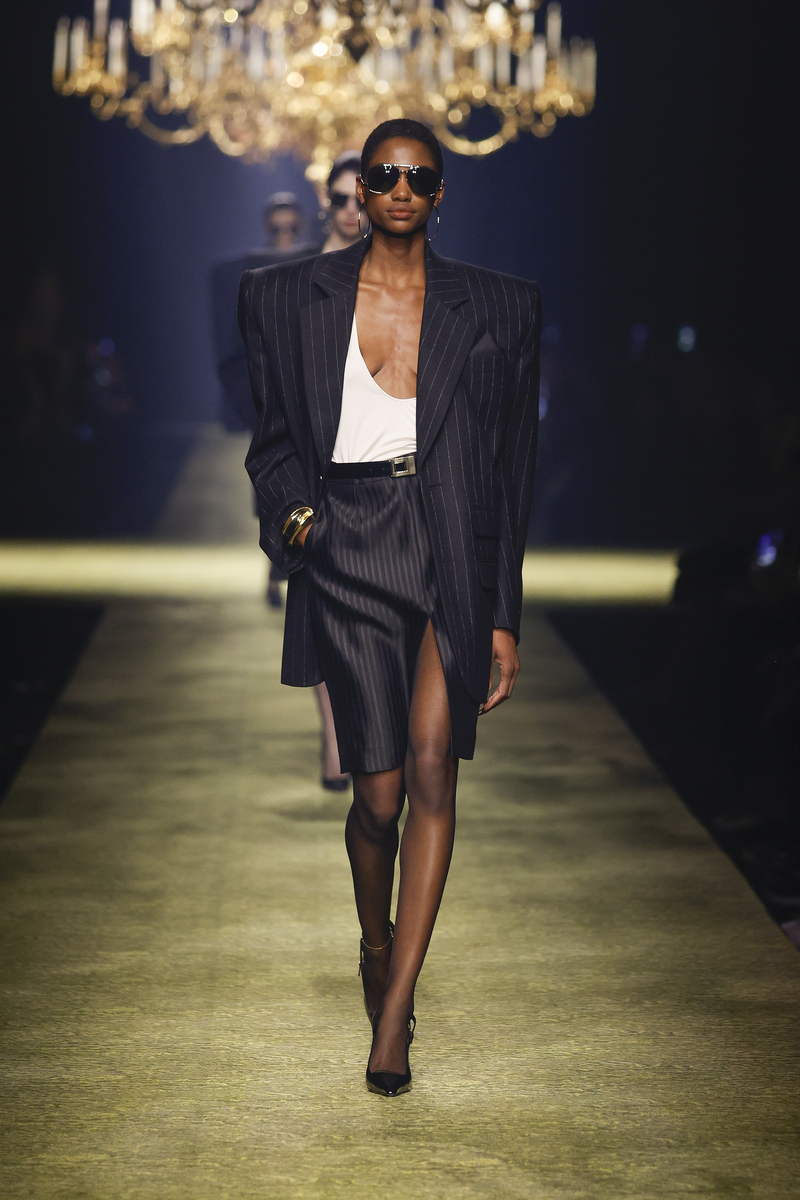 The venue is inspired by the ballroom of the Intercontinental Hotel, where the brand presented all its Haute Couture collections between 1975 and 2001. Making the reference newly relevant, Vaccarello has taken the symbols of that opulent period –striking bronze chandeliers and a uniquely shaped runway– and inserted them into a radically contemporary black-box setting.