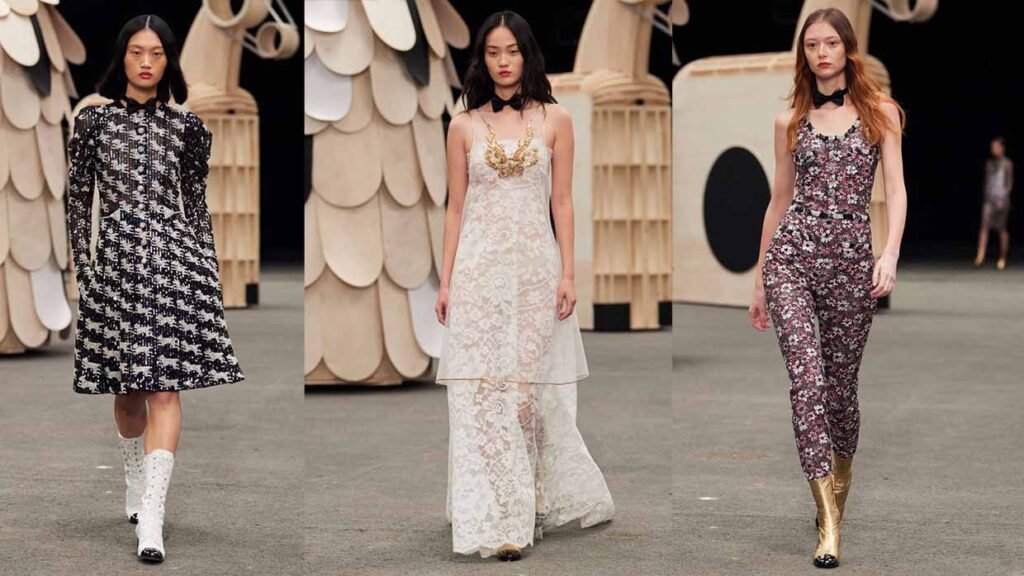 The CHANEL suit borrows its codes from the female uniforms of parades and spectacles. Top hat, bow tie, white gloves, laced boots, satin cape, pleated skirt, jackets double-breasted or with tails, tuxedo shirt, sequins, short shorts, petticoats: it is in the poetry of majorettes that Virginie Viard also finds her inspiration.
Dresses and jumpsuits all in lightness and refinement, superpositions, transparencies, flounces, pleats, fine straps and repainted laces, are crafted in silk tulle, taffeta, organza, georgette crepe and chantilly lace.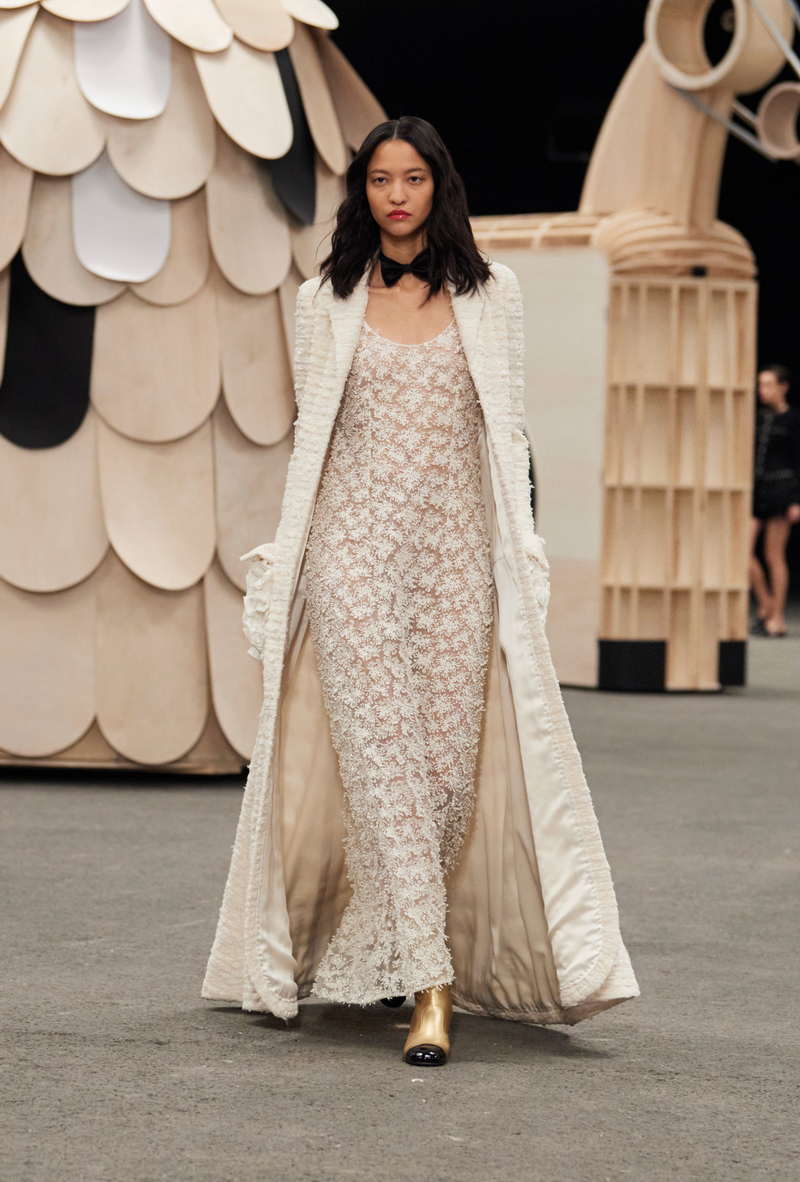 And as in every beautiful story, the Spring-Summer 2023 Haute Couture collection, with its fairy parade, closes with the bride in a dress embroidered with swallows.