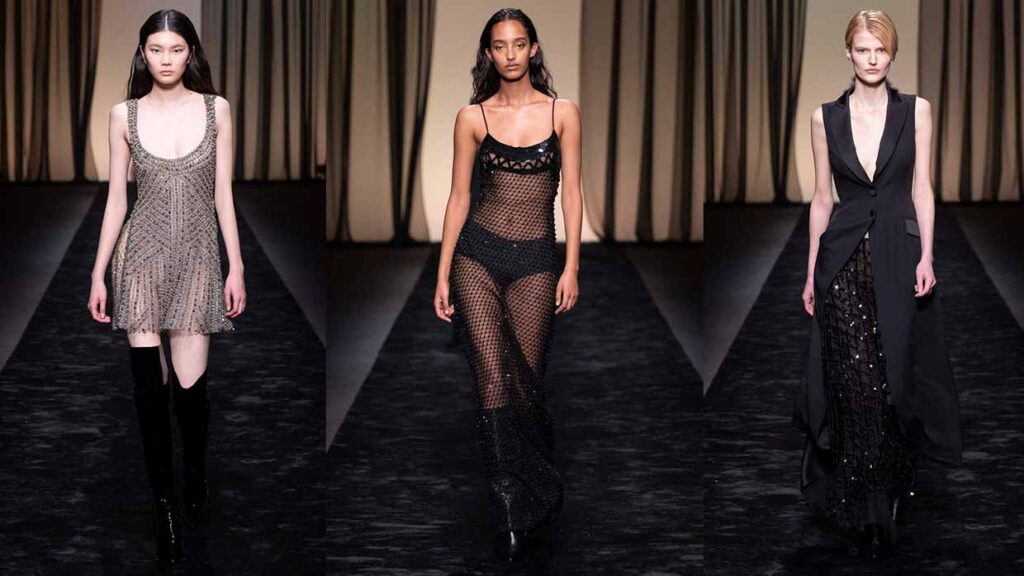 Alberta Ferretti's work arises from the continuous dialogue with women, from the observation and exploration of the richness and complexity of female psychology, translated into clothes designed to become objects of affection, tools of expression, extensions of personality. This never-ending conversation is for Alberta Ferretti a way to evolve the codes and nuances of a deeply personal style, made of impalpable balances and contrasts, both ethereal and present, strong-willed in its delicacy, subtle in the choice of a soft incisiveness. A style which is intrinsically romantic, in the most passionate sense of the term.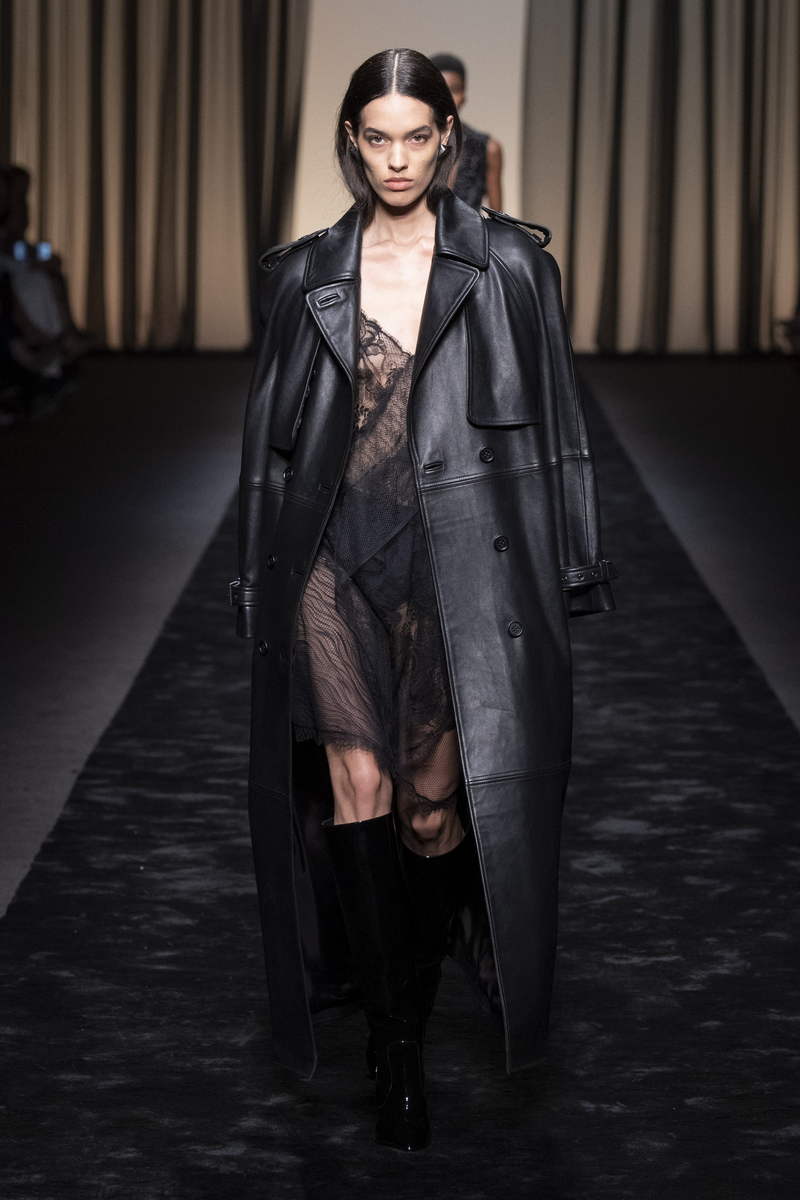 It is a rose, red and carnal, that condenses the romanticism and seduction of this collection: printed on silk voile, blown up on velvet, in the coiling shape of its petals the rose guides the story of the season, made up of nocturnal sensations, of an after dark allure that pervades all hours of the day. The night, after all, is not just a moment, but an intriguing way of presenting oneself, revealing mysteriously to attract.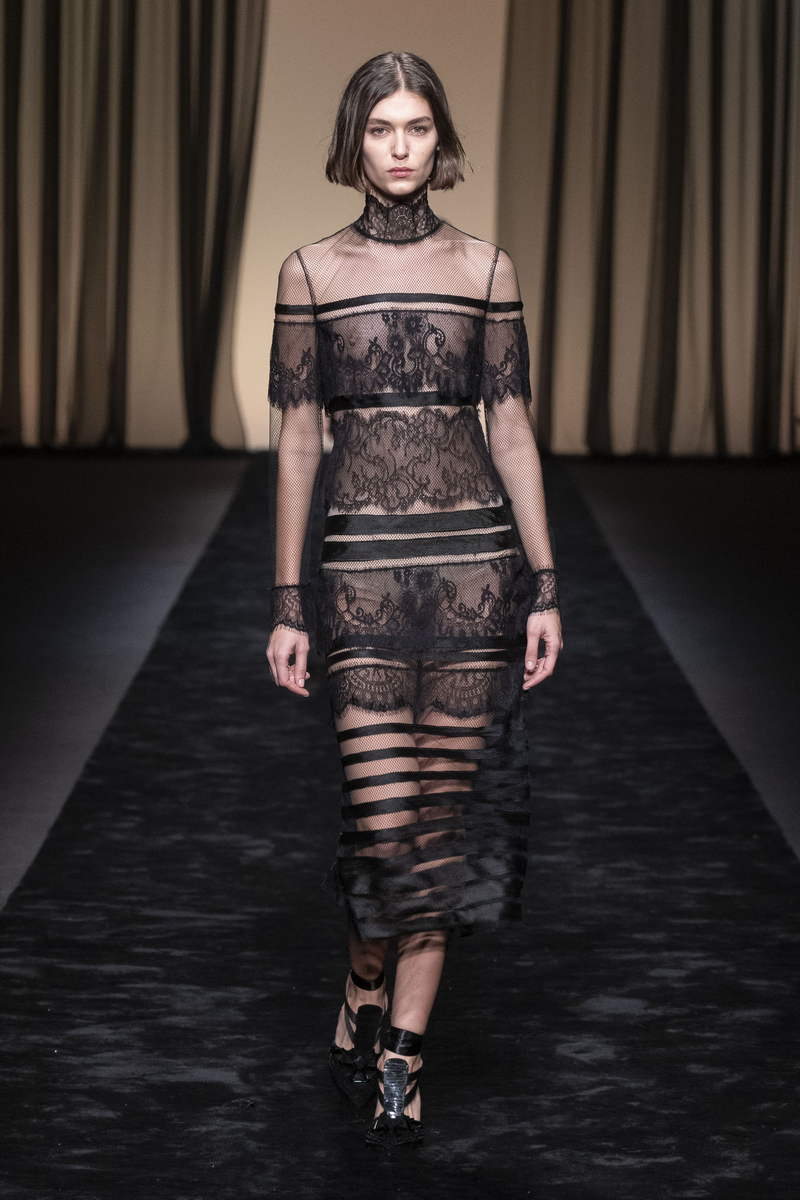 With their wide-brimmed hats, perched on sculptural heels, the Alberta Ferretti women are memorable first and foremost for their silhouette: long and liquid, enhanced by the palette of blacks, hematite and dark grays, mixed with false blacks such as plum, with sensual touches of ruby and cherry red and cosmetic notes of powder, turquoise, teal. It is only by getting closer, under the light, that one perceives the play of textures, the amalgamation of wool, velvet, tartan, chiffon, devorè, fil coupè, lace, macramé.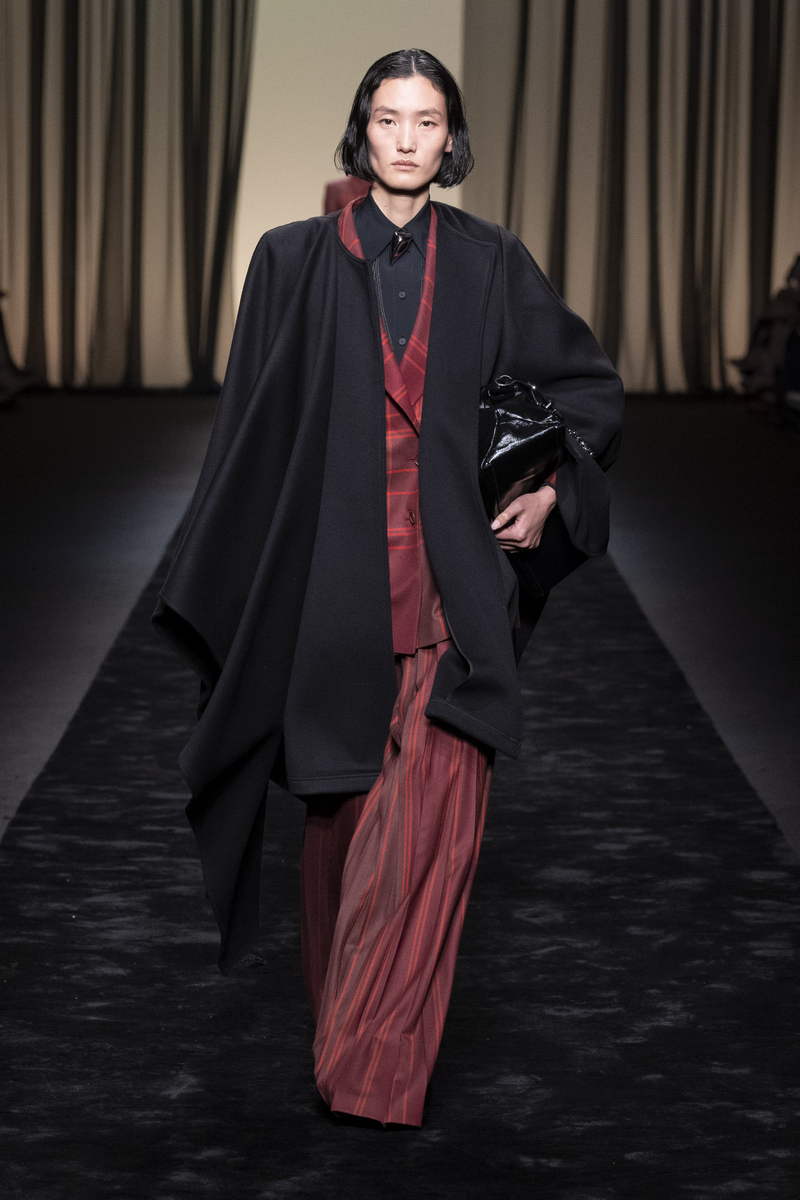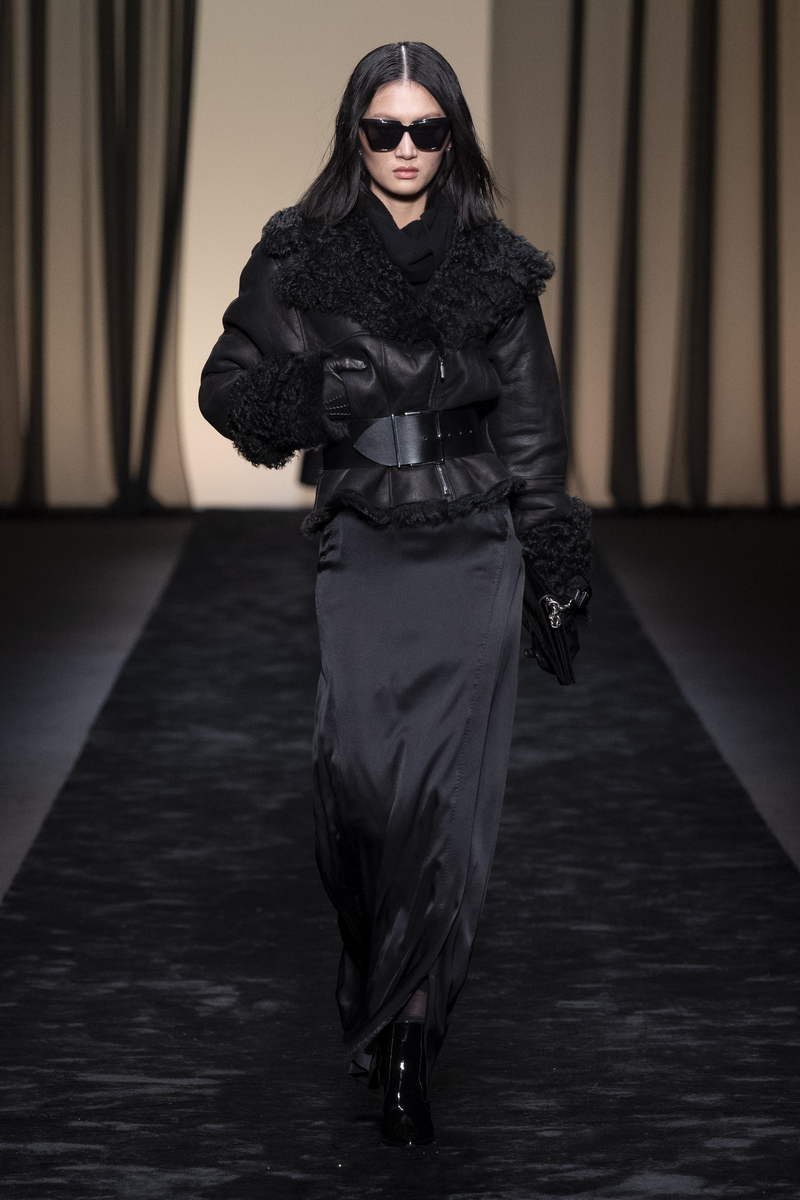 All this is condensed into a wardrobe that mixes masculine tailoring and light slip dresses, impeccable suits and leather blousons, trench coats that look like capes and immaterial dresses in skillful transparencies, shearling coats and veiled tunics. The counterpoint of delicacy and strength is resolved with decisive grace in a clean and effortless stroke.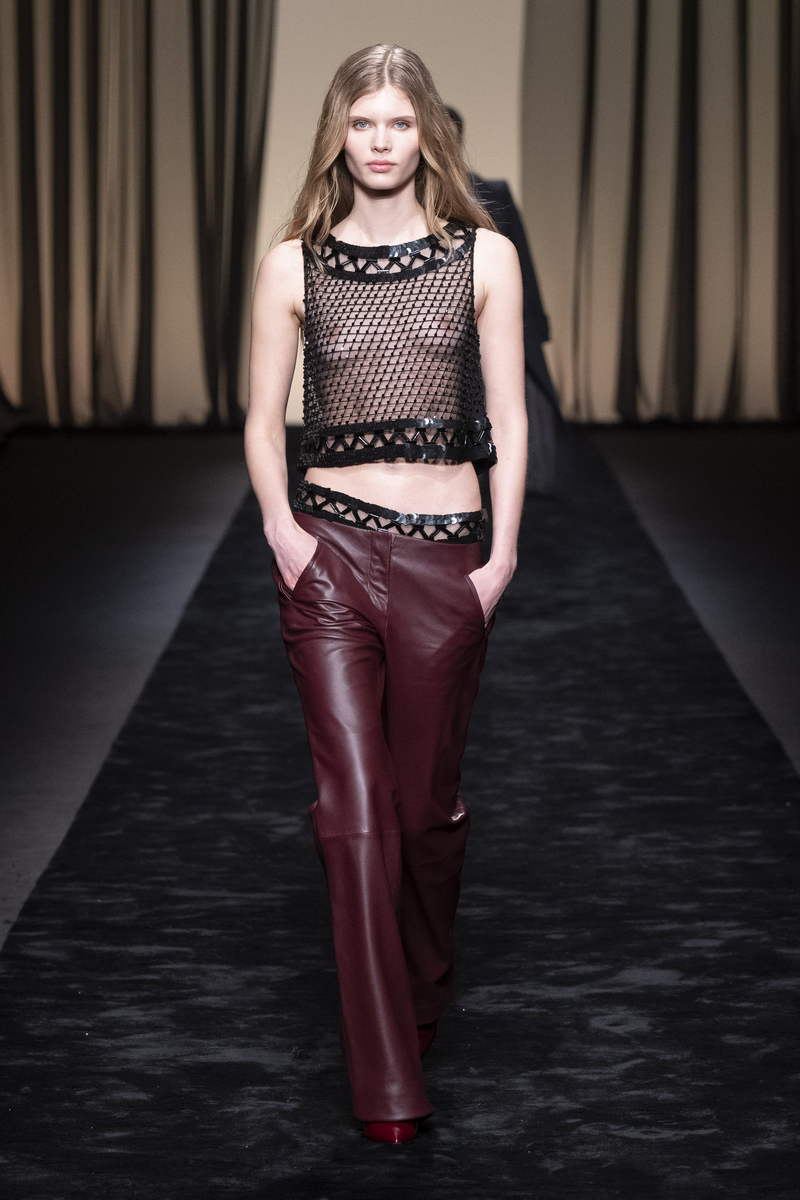 A nocturnal bloom. A vision of smoky and seductive elegance.