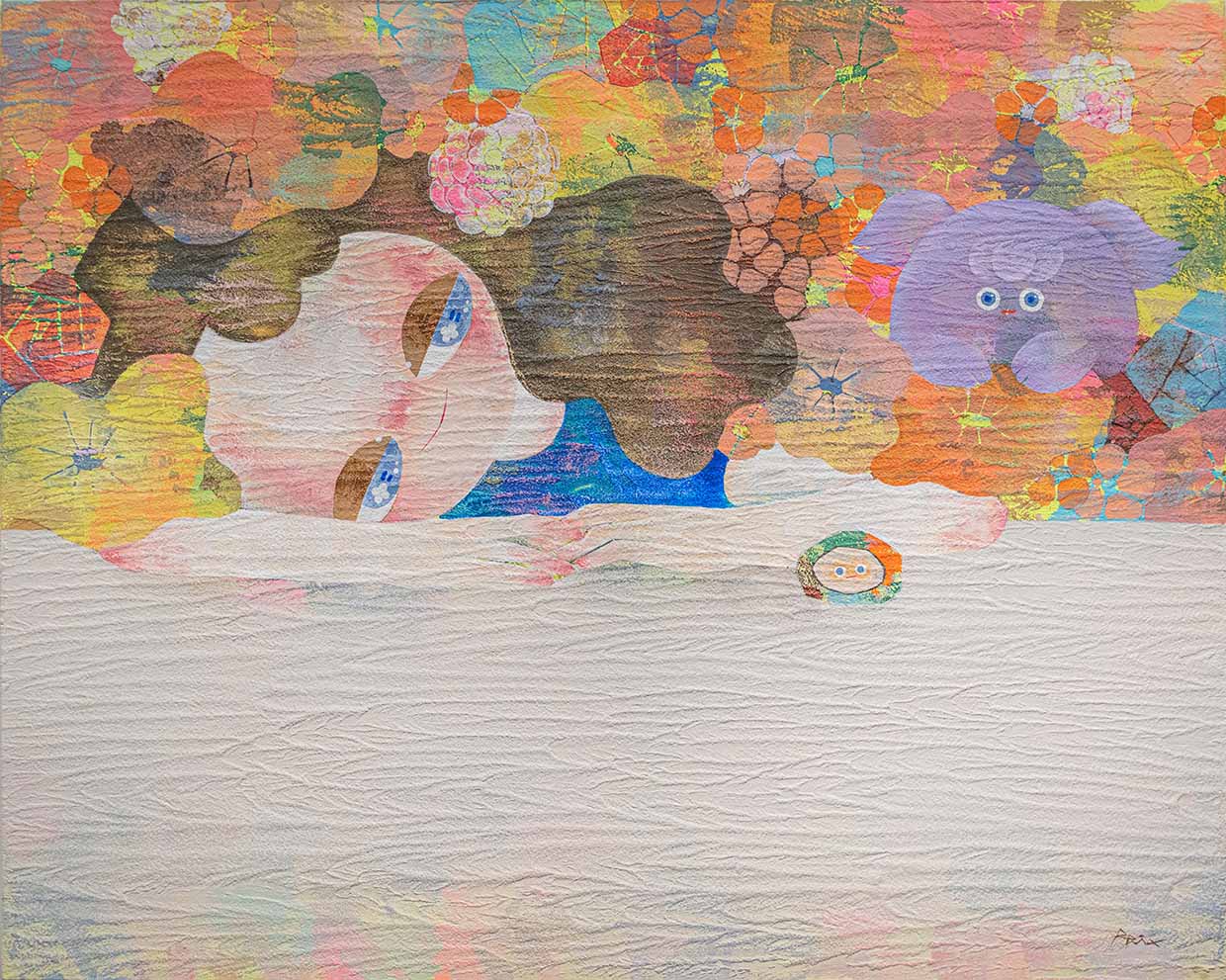 JPS Gallery is pleased to present Embrace, a solo exhibition of Japanese artist Reina, on view at the gallery's Hong Kong location. Following her previous exhibition Mythology at the gallery's location in Tokyo earlier this year, Reina continues to explore the theme of mythologies and references a complex range of historic iconographies to comment upon the current relationship between humans and nature. In this presented series of paintings, Reina expands her artistic practice by introducing new characters to the viewers and experimenting with the possibilities of painting on stones.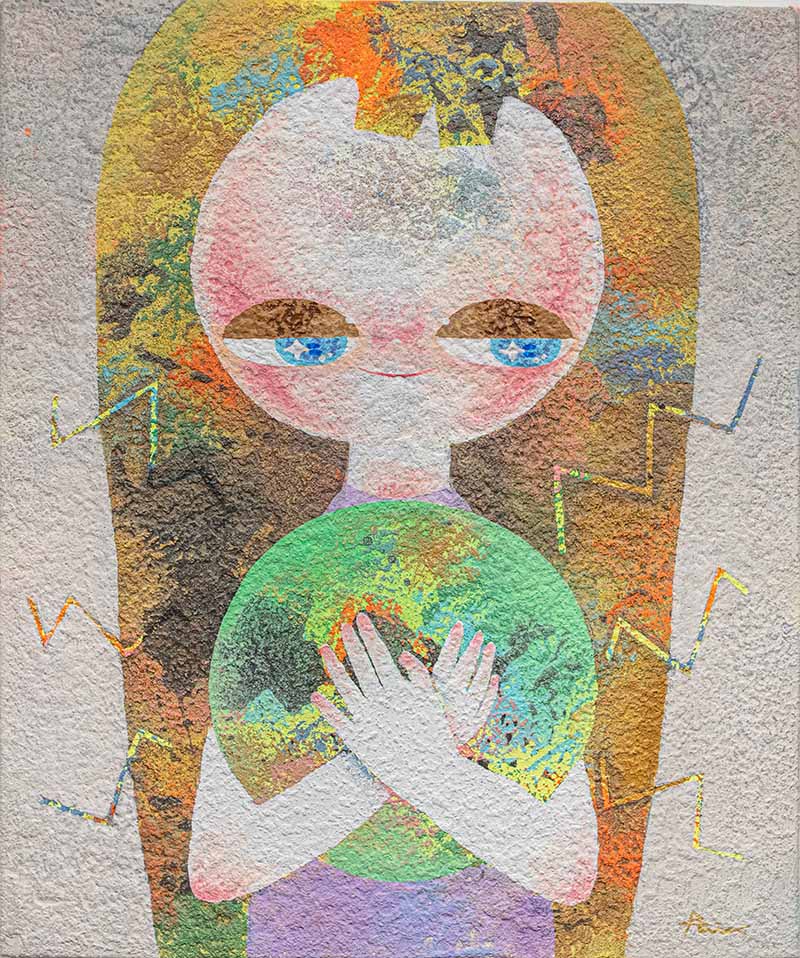 A highlight of this exhibition is a special series of works that involves a canvas work paired with a stone that has Reina's 'Dreamrock' character painted upon it. The inclusion of a natural element echoes the philosophy of this presented exhibition and symbolises the artist's desire to ignite a conversation on the underlying principle of the natural order.
In the present day, we seem to have forgotten how to live in harmony with nature. Therefore, Reina often depicts the characters embracing each other to express how the giving and receiving relationship between humanity and all beings are inextricably linked. Through an Embrace, viewers are encouraged to think about the ramifications of humanity's arrogant and exploitative attitude towards nature.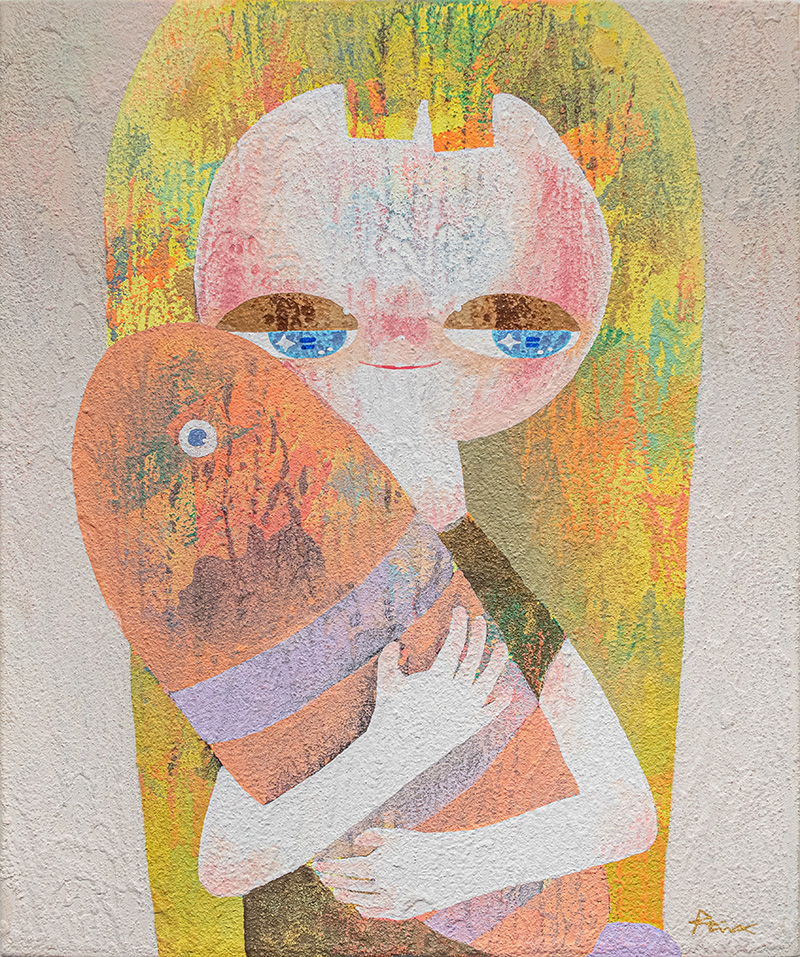 Reina
Embrace
Exhibition Dates: 19 August – 17 September, 2022
Venue: JPS Gallery (Hong Kong), Shops 218-219, 2/F, LANDMARK ATRIUM, 15 Queen's Road Central, Central, Hong Kong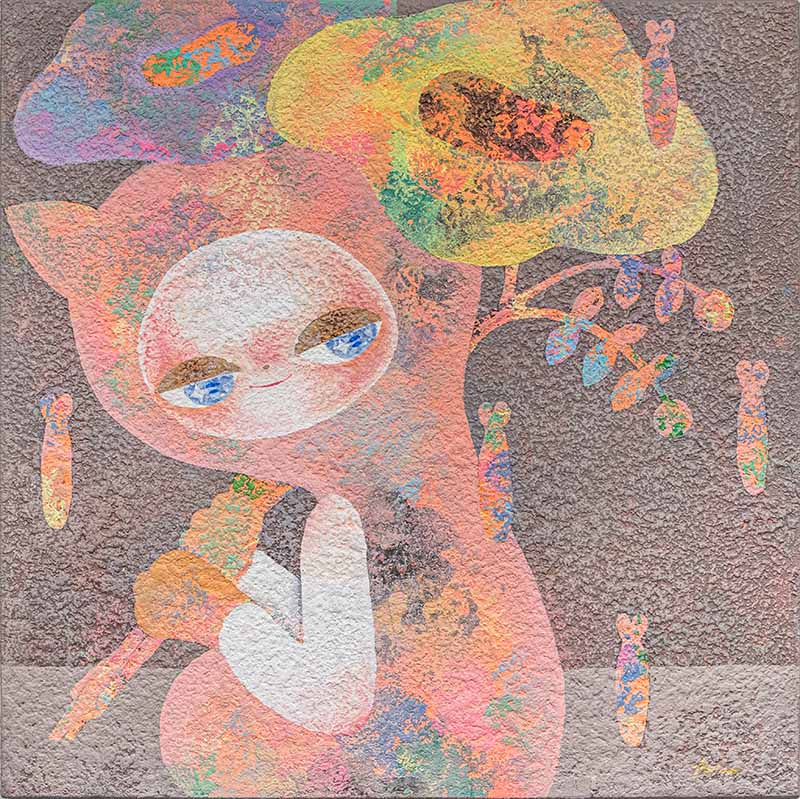 Reina
With an interest in mythology and folklore, Reina draws inspiration from the tales and fables from around the world. She reflects on the modern attitude toward nature and transfers the morals of the stories onto her canvases.
Through her work, she hopes to re-establish the bond between people and nature as well as remind us to respect the environment. In her Dreamtime and Brand New Day series, she retells Aboriginal and Siberian folk stories to criticise the modern-day violent attitude towards nature while emphasising the interconnected relationship between humans and the environment.