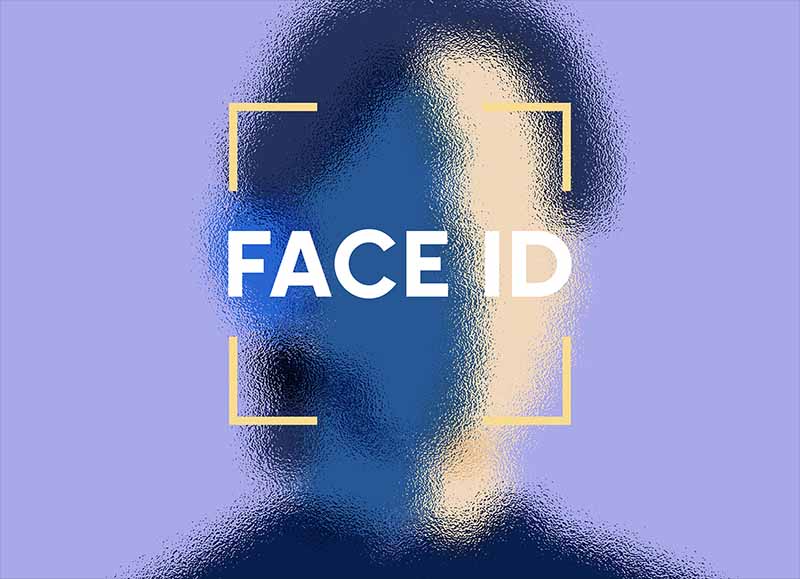 We live in the age of social media where our cultural fascination with self-portraiture, commonly known as "selfies", has become our main form of self-documentation. And with the increasing use of facial recognition in our everyday lives, the human face has been reduced to lifeless images, tools of convenience and a collection of biometric data. The group exhibition FACE ID will go beyond skin deep and unlock the complexity of the human identity by putting a new spin on portraiture. From the traditional to the avant-garde, the exhibition features works by eight contemporary artists Arashi M, Erina Matsui, Fujikawa Saki, Kazy Chan, Lu Gao, Marius Seidlitz, Shintaro Inoue and Teddy Leung.
Teddy Leung's series of surrealist portraits immortalises his inner turmoil of longing for a passed loved one and his long distance lover all whilst trying to find a sense of belonging in the fickle city of Hong Kong. His specially curated installation will be a literal presentation of a long distance call featuring the artist's rich blue self portrait framed by the telephone cord and interactive handset. Paired alongside the installation is a blue light corner where viewers can recreate the artist's self-portrait by facing their true selves in the mirror and confront their own feelings of longing.
Shintaro Inoue's compellingly individualistic presentations of female figures, composed of carefully arranged clean lines and bold combinations of luminous pigments, accentuate the individuality of each figure in his portraits. Beyond that, his portraits demonstrate how the Japanese calligraphy skills he cultivated since childhood have transformed into his current artistic style.
Marius Seidlitz challenges the unattainable standards of beauty perpetuated by social media through a series of diverse women's bodies that are deliberately "imperfect". His intricate representations of women's entangled bodies with hints at limbs and nudity that are always dynamic and never too accurate epitomise the phrase, beauty is in the eye of the beholder.
Lu Gao's emotionally engaging and thought-provoking portraits capture the essence of each child's personality through their facial expression, provoking viewers to reflect upon the innocent and carefree nature of children. As they have yet to learn to hide their emotions or put on a facade,
their incredibly revealing and genuine expression injects fresh new energy into the art of portraiture.
Kazy Chan's whimsical paintings create a dialogue around abstract concepts and emotions through universally recognised visual representations, such as a slot machine that generates endless opportunities. His paintings offer viewers a safe space for quiet introspection regarding the public and private faces they present to the world.
Fujikawa Saki's striking self-portraits exemplify modern portrait artists' freedom to express their concerns and interests about human conditions through vivid colours and passionate brushstrokes. The presented works stay true to her artistic oeuvre as her creative process continues to be an
endless response to the happenings around her.
Erina Matsui challenges the traditional meaning of portraits by using fictional characters such as little animals and odd creatures instead of the human face as a means of revealing her true self to the viewer. Although her paintings of surreal scenes also include self-portraits in imaginary and
distorted dimensions, the fictional creatures provide viewers with a more well-rounded understanding of Erina Matsui's identity.
Arashi M's paintings of women during the early Shōwa period (1926-1945) in Japan bring viewers back to a time when human relationships had yet to be disrupted by technology. The central themeof his portraits is no longer the identity of the female figures like traditional portraiture but the history they carry with them.
From capturing the physical likeness of their subjects to using abstract and symbolic techniques to convey their message, the group exhibition FACE ID on view in our Hong Kong gallery space features a wide range of faces created by artists from all walks of life, creating a vibrant and dynamic display of human expression aimed to captivate and inspire those around us.
Participating Artists
About Arashi M (b.1983, Japan)
Arashi M is a Japanese artist from Tokyo who utilises a technique named "Air of the Times". His soft touches of paint on the canvases embody the warmth and ambiguity of the memories he aims to express. Born in the Shōwa period, he hopes to draw viewers back to a simpler era when
electronic entertainment, smartphones and social networks had yet to exist. His depictions of Shōwa girls' everyday life take audiences on a nostalgic journey where they are reminded of a time when humans were not so distant.
About Erina Matsui (b.1984, Japan)
The central character in the majority of Erina Matsui's work is the artist herself, often depicted in a dreamy context, accompanied by fantastical creatures. Ranging from little animals to strange creatures, her fictional characters assists her in revealing her inner thoughts and feelings. Matsui's
vivid self-portraits give viewers a glimpse into her imagination, allowing them to experience the emotions the artist felt while painting, almost as if they were reliving a dream or memory.
About Fujikawa Saki (b.1990, Japan)
Fujikawa Saki's inspiration comes from her observation of the people around her, such as the questions and conflicts that arose in her life. Using oil paint as the main medium, her creation process is similar to an endless debate where each application of colour, stroke and outline is part of the erratic process of Saki questioning herself. Captured within her expressive brushstrokes and heavy layers of oil paints is the strong flow of emotions, fleeting inspirations and dialogues she has with the world around her.
About Kazy Chan (b.1993, Hong Kong)
Kazy Chan is a Hong Kong artist whose delicate and brightly coloured painting style reflects the influence of the Superflat art movement and his love for Japanese manga since childhood. Paintingin soft and blurred brushstrokes, his work revolves around young children undergoing the
metamorphosis of growth as they explore different sides of their inner story and imagination of the future. His whimsical works featuring unique characters living in brightly coloured imaginaryscenes lure viewers into Kazy's fantastical world, where they will uncover the absurdity and
sadness hidden within upon deeper examination.
About Lu Gao (b.1982, Australia)
Lu Gao is a multidisciplinary artist with a passion for painting, screen printing and etching. Her current body of works revolves around children's portraiture that exudes childhood innocence and genuineness through their telling expressions. Her peculiar insight into facial features and appearances comes from her experience as a special effects makeup artist. And her interest towards painting children stems from her belief that children's emotions can be easily recognised by their expressions as they have not yet learned to conceal them.
About Marius Seidlitz (b.1985, Germany)
Marius Seidlitz's artistic creations explore the complexity of self-identity and the questions that arise from it. Seidlitz's works challenge conventional notions of beauty and perfection by embracing the complexities of the human form. His use of acrylic and spray paint allows him to explore the vulnerabilities and imperfections that make us uniquely human. Seidlitz rejects society's narrow beauty standards by presenting his subjects in a raw and unfiltered manner, capturing the essence of what it means to be human—complex yet simultaneously simple and always in the process of
becoming.
About Shintaro Inoue (Japan)
Shintaro Inoue creates works with line composition based on Japanese calligraphy he had cultivated since childhood. By drawing traditional calligraphy lines in a range of vivid colours, Shintaro presents portraits of woman who always symbolises that moment in time. However, the shape and colour of the lines are based on each person's individuality. Shintaro's thoughtful composition of these elements highlights each individual's uniqueness and allows viewers to understand the complexities of human nature.
About Teddy Leung (b.1996, Hong Kong)
Enthused in the language of portraiture, Teddy Leung's background in photography trained him to be a mindful observer and fuelled his fondness for capturing inner experiences from his everyday life in minute details. Taking inspiration from his own life and those around him, expressive paintings allow him to visualise the conglomeration of his multi-sensory and psychological experiences. His interpretation and insight on cross-media content are also heavily involved in his creative process and artistic language, resulting in a fusion of various conceptual ideas many have yet to see.
FACE ID
Arashi M, Erina Matsui, Fujikawa Saki, Kazy Chan, Lu Gao, Marius Seidlitz, Shintaro Inoue and Teddy
Leung
4 May – 3 June, 2023
Location: Shops 218-219, 2/F, LANDMARK ATRIUM, 15 Queen's Road Central, Central, Hong Kong