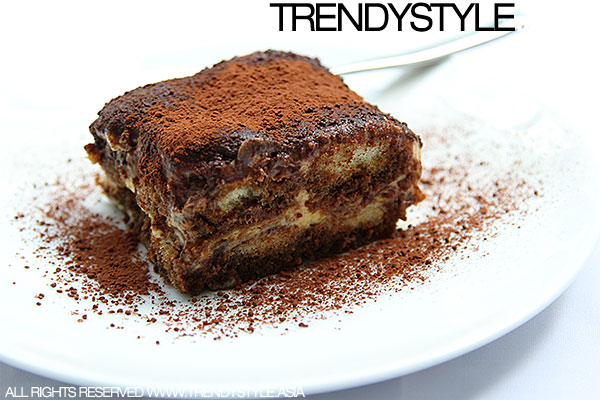 I love cooking, and from time to time I love to invite my friends to try my best dishes. I am Italian, so my specialty are of course Italian recipes, sometimes slightly twisted and reinterpreted according to my very personal taste. And to my mood of the moment. Never ask me the exact amount of each ingredient, because I use them in a very creative way and they can vary, depending – I told you – on my mood :-)
Anyway, enough said. Today I want to share my original Italian Tiramisu (or Tiramisù as it is written in Italy, where it means more or less: "pull me up" because of its nutritional qualities. Someone regards it as a great aphrodisiac. Is it true? You try it, and let me know ;-)
Alessio.
INGREDIENTS FOR 6 TO 8 PERSONS
I will say it only once: if you cannot find the original Italian ingredients, you will get a second class Tiramisu.
500 grams Mascarpone cheese (Try to find the Italian one)
6 egg yolks
3 egg whites
9 spoons of sugar (I use roughly 1,5 spoons of sugar for each egg yolk)
300 grams Savoiardi biscuits (Finger biscuits. Try to find the Italian ones)
One glass full of coffee (You can use instant coffee or if you want it more tasty and have an espresso machine, go for the stronger espresso)
Amaretto (liquor). How much? It depends on your taste, and on how much alcohol you and your guests are ready to have for dessert. I sometimes like it very rich in Amaretto, for the taste of course…)
Cocoa powder
HOW TO PREPARE THE TIRAMISU
In one container whip the 3 egg whites, they have to be firm and look like snow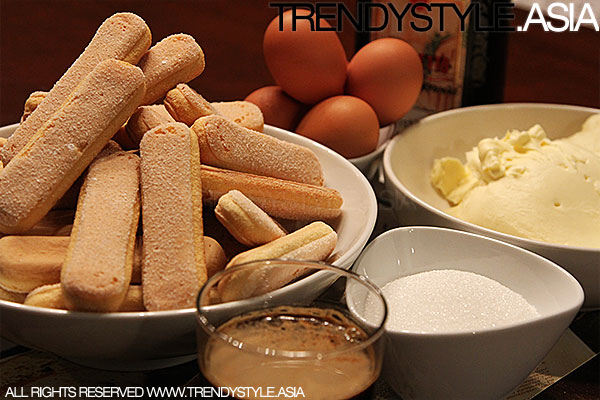 In another container whip the 6 egg yolks together with the 9 spoons of sugar. The end result should be a very thick light yellow cream. Do not stop whipping the egg yolks too soon, take your time for this task.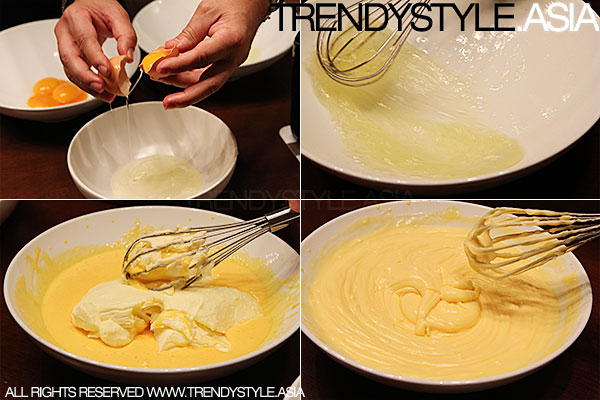 Now, add the 500 grams Mascarpone cheese to the cream, and stir until it is perfectly mixed. Add the egg whites and stir again until you have a soft but thick cream.
Place a layer of Savoiardi biscuits in the container where you will keep the Tiramisu. Pour half glass of coffee on the biscuits, and pour the Amaretto liquor always on the biscuits (as much as you like, but not too much… it is not a soup). Sprinkle some cocoa powder over the biscuits.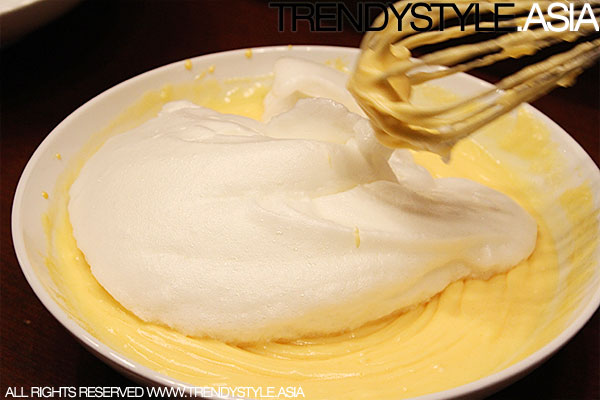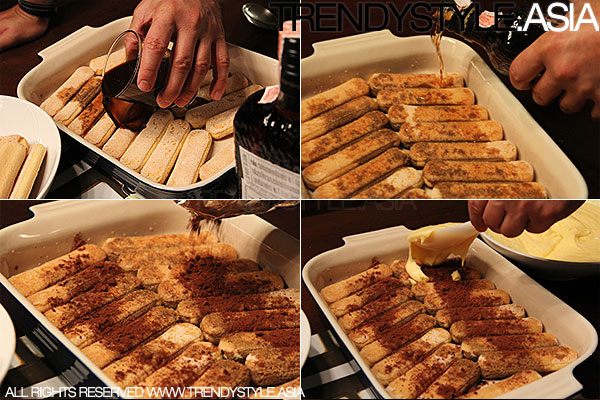 Cover the layer of biscuits with half of the eggs + sugar + mascarpone cream.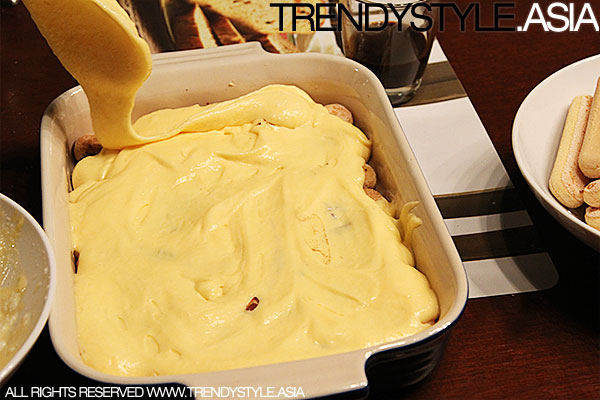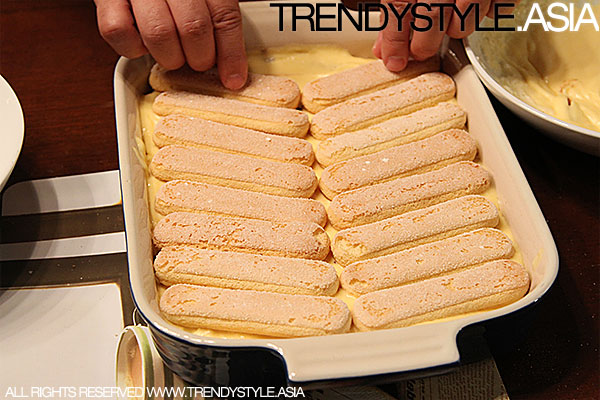 Place a second layer of Savoiardi biscuits on top of this and repeat exactly the same steps you followed for the first layer.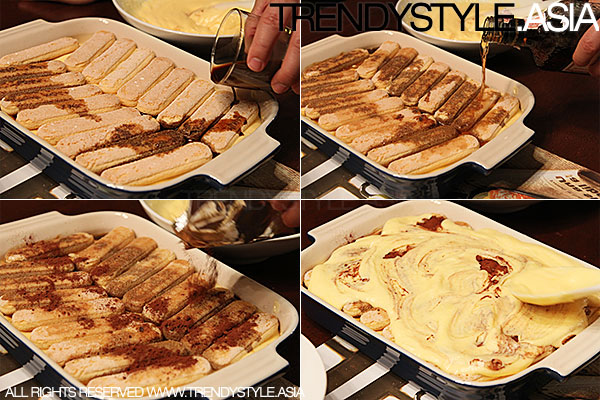 Now cover the second layer with the remaining cream, and sprinkle cocoa powder all over the Tiramisu, so that it will look as in the picture.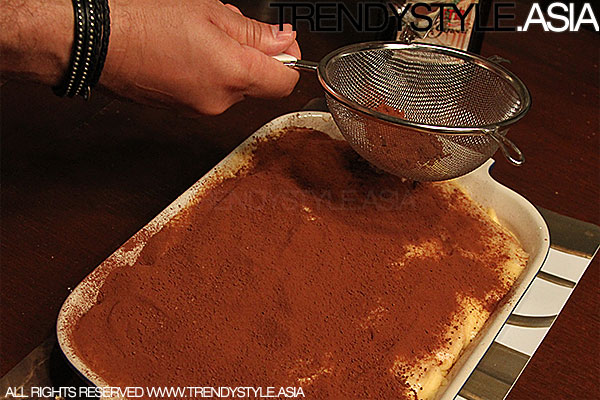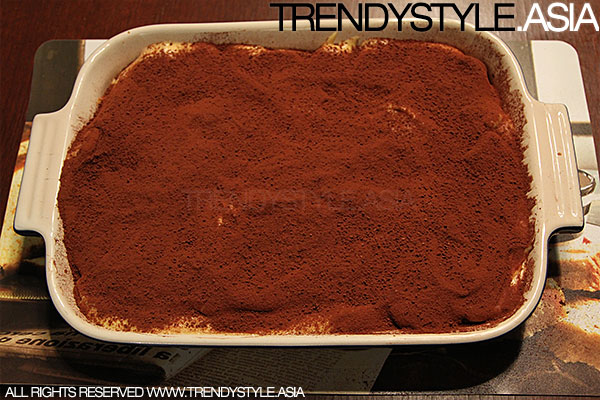 Time to cover the Tiramisu with a plastic or aluminum foil, and place it in the refrigerator. Keep it there at least 24 hours before you eat it, it will taste better after one day.
This is it. Enjoy your Tiramisu and think about me when you will eat it ;-)
Alessio Cristianini for TRENDYSTYLE HONG KONG