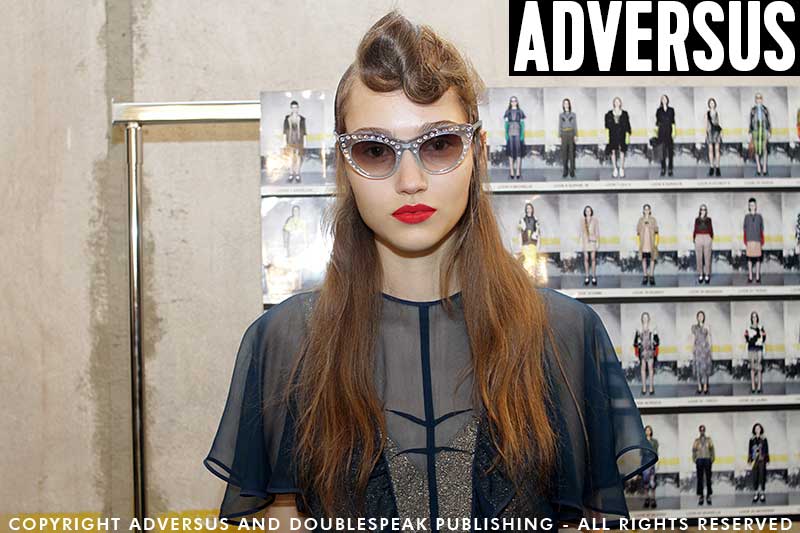 Anthony Turner, world famous hair stylist, was is charge of the hair styling at the N21 Women Fall Winter 2018 2019 Show at the Milan Fashion Week. A great hair look for this show, wet look but also very 1950's with some 1980's here and there. We asked Anthony Turner to tell us more about the hair style he created for this show. Watch the video interview, and the photos on this page

The hair looks for the show. It's kind of a deconstructed version of a 1950's hairdo, we're kind of taking elements from 1950s hair and we're really kind of trying to twist it to make it feel useful and modern. We are using a lot more products than usual, we are using a lot of hairspray a lot of mousse to make the hair almost feel like, almost have kind of make it feel like she's been rained on almost, she's meant to be kind of like coming home to her lover from an American Jazz Swing Band. So she's kind of like this performer and she's meant to be coming home to her lover and she gets rained on… so we're using a lot of wet look products to kind of create that look a little not… you know… the fifties, this kind of quiff in the front. Is a little bit androgynous, it's a little bit Teddy boy, could also be a little bit 80s as well and we're having fun with it. It's a really fun look to do
How to copy this hair look at home? I'd say hold back on the products at home, I mean we're telling a story here, we're what kind of playing with a narrative, so you can take elements from this and apply it to a look that you might do at home, but a little bit more toned down maybe.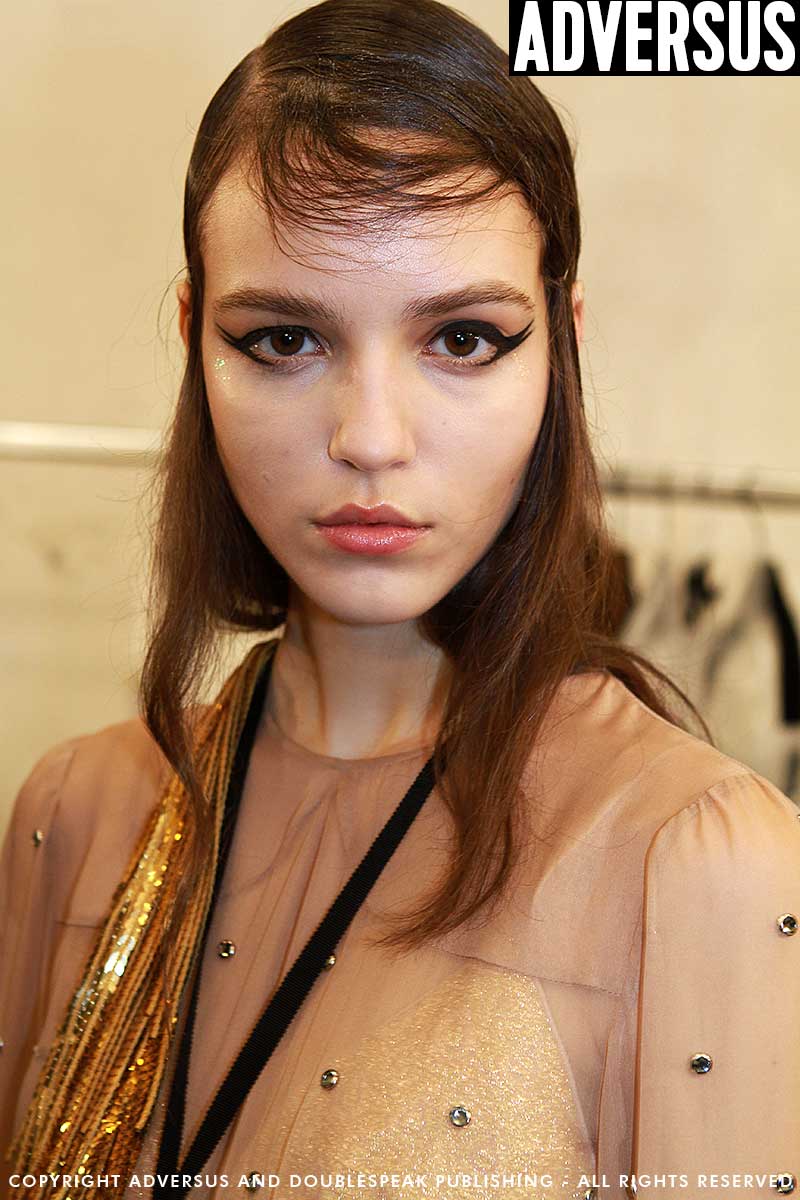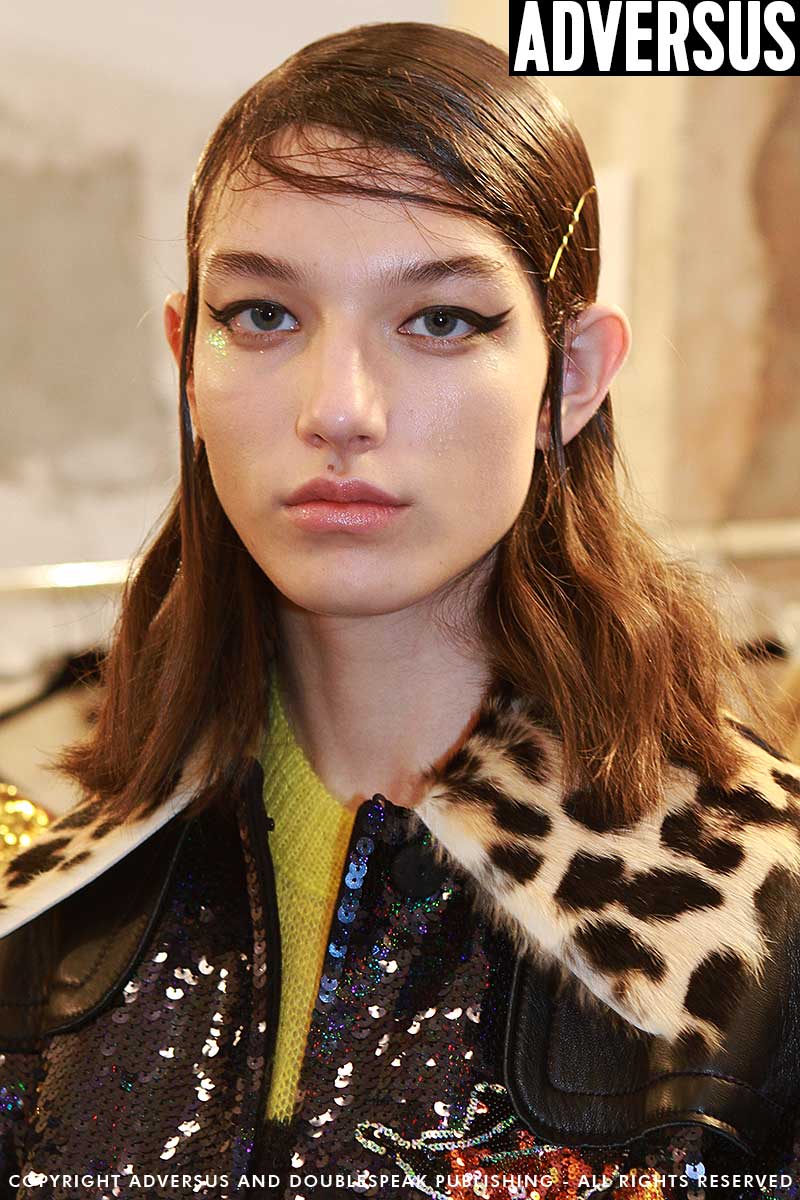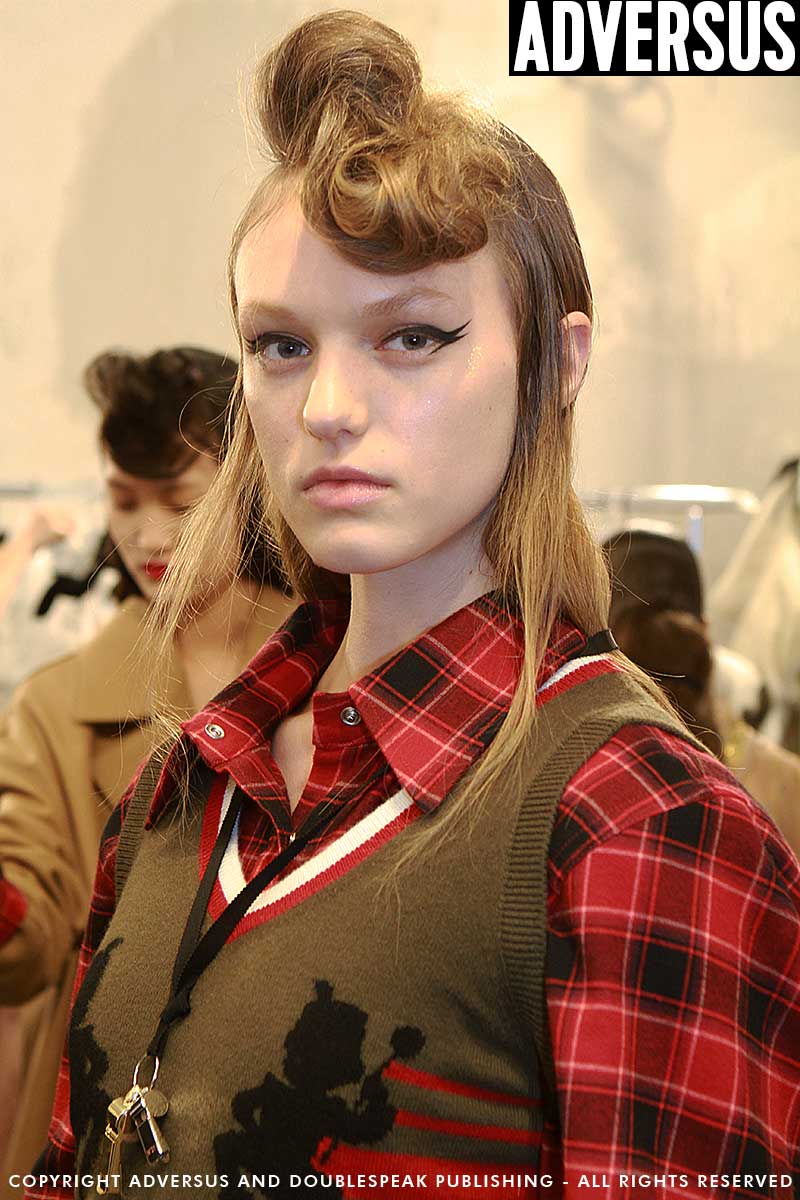 In association with ADVERSUS