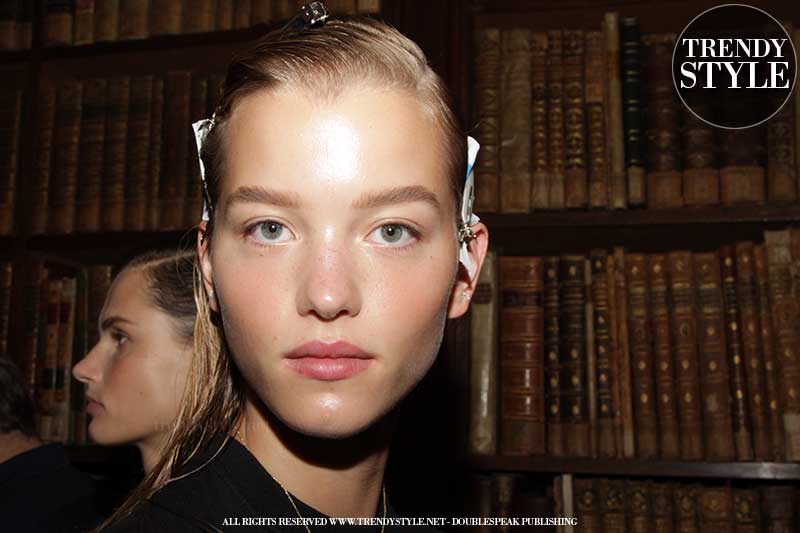 James Pecis, Hair Stylist, created a very delicate and elegant hair look for the models at the Giada Summer 2019 Show at the Milan Fashion Week. We asked James to tell us more about this hair look, and about the hair products he used. Watch the video interview and follow the step by step instructions you will find in the video. And check our exclusive photos for new ideas and inspiration for your next hair look.
WATCH THE VIDEO INTERVIEW WITH JAMES PECIS
The look today… it's all about tension so we're trying to create a little bit of tension with the characters the girls make it look a little bit tougher here because the clothing is so delicate and beautiful and precise. So right now we're in that between period where we're just trying to contain the hair so that it can be ready for the show, but basically what we're doing is we're using a l'Oreal product which is called PLI, we prep the hair with it and then we're going through with a force 5 mousse, it's a really heavy mousse and we make the hair look like it's wet with a little bit of volume here, side parting and then down the back.
About the new hair trends: this season there's been a lot of referencing to the 50s and 60s a lot of very done lady hair blow outs, the things a little bit more classic, which is kind of interesting with the twist on it.
Color trends:  color trends… I guess we're still seeing like you know it always looks good to still have the hair a little bit lightened more towards the end and people playing with color again so we're definitely seeing some color.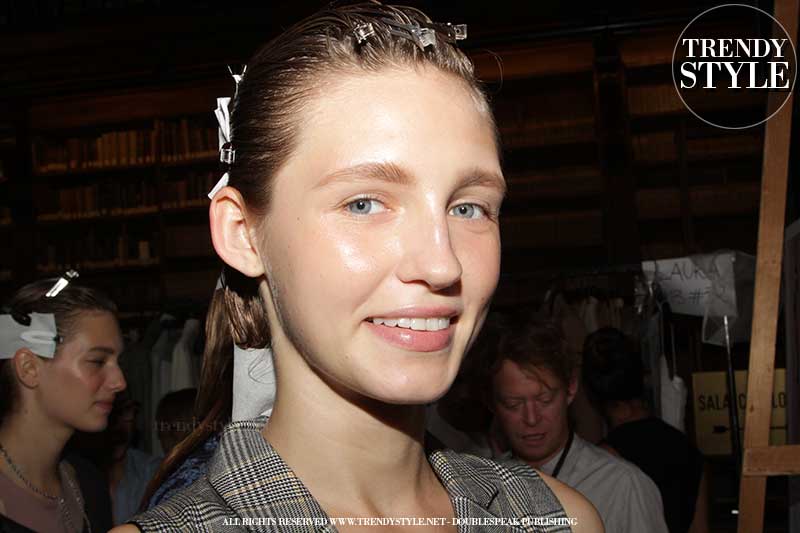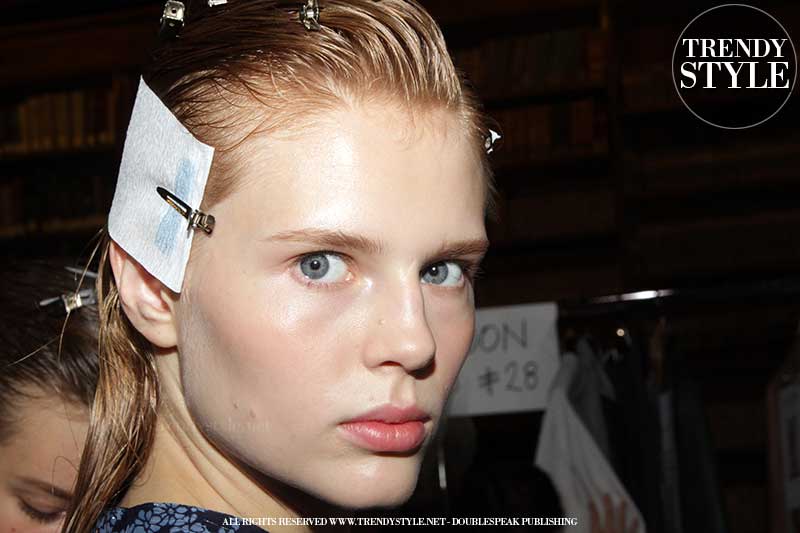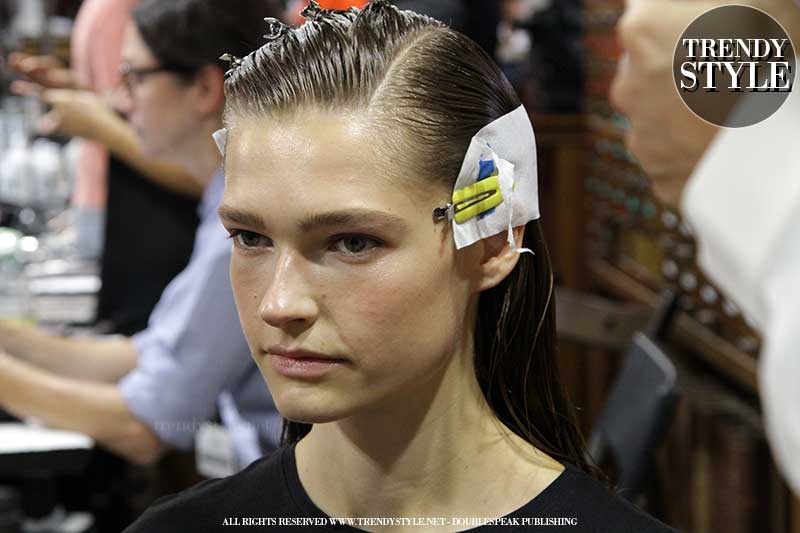 In association with ADVERSUS