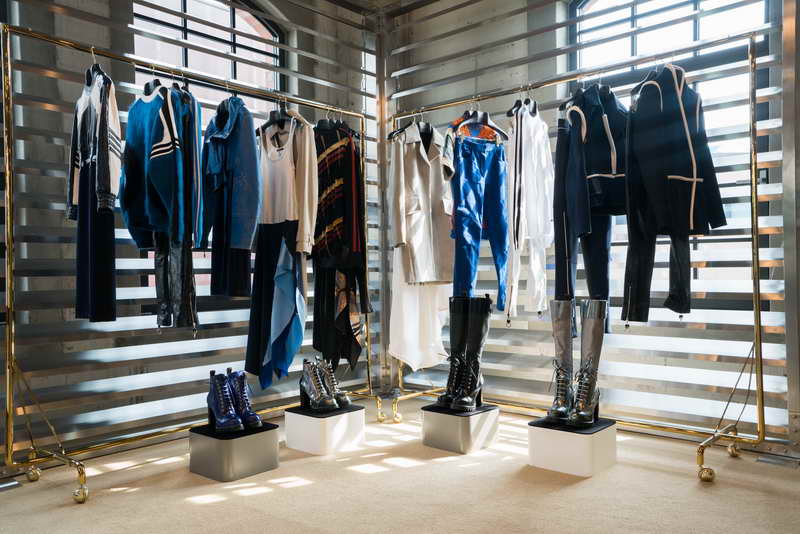 For several seasons now, Nicolas Ghesquière has laid the foundations of his world. Reinventing the traditional codes of the Louis Vuitton house, he has imposed daring silhouettes, envisioned new signatures and revealed iconic shapes. Women's boots this season contain the key elements including sportswear technology and adventurous femininity; and is a step closer to his innovative vision of dressing today's modern women.
The Digital Gate ankle boot and platform Desert Boot brings a futuristic sportswear feel with a mix of high tech fabric, rubber, and metallic leather, mixing sportswear inspirations with high-end craftsmanship and luxurious materials. The lug outsole and chunky heel provide exceptional comfort. The platform boot has been reimagined with a metallic calf leather upper for a futuristic feel. The Monogram canvas on the front tongue and on the back adds an eye-catching design.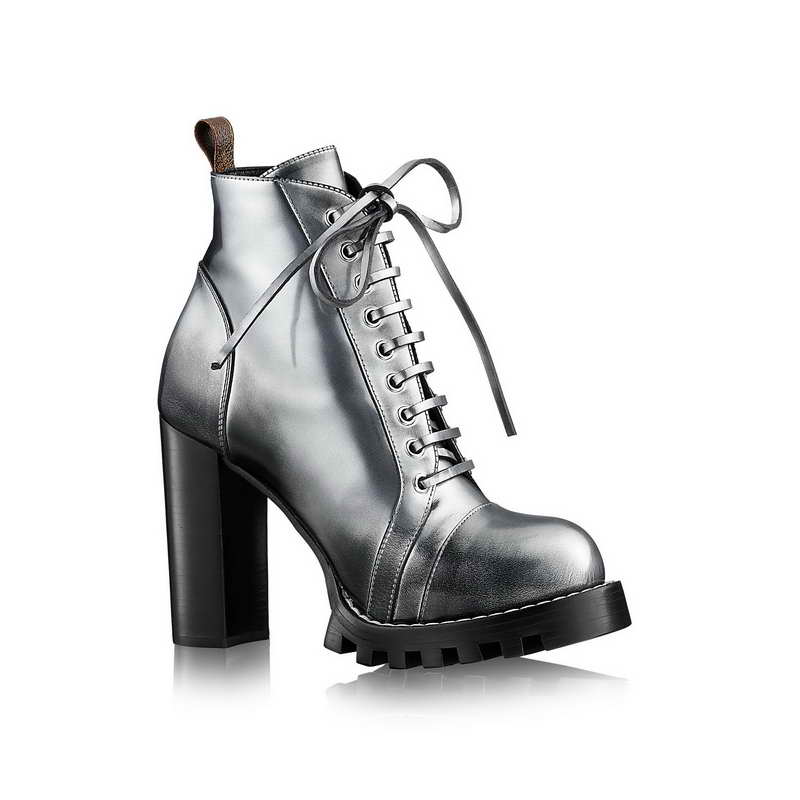 The Star Trail high boot is a feminine reimagining of the ranger boot with a chunky heel and supple bootleg. It is perfect for urban amazons and the ranger boot gets a feminine makeover with this assertive ankle boot in glazed calf leather featuring a chunky heel and a sturdy outsole.
The Checkpoint platform desert boot is stitched on the upper of the boot in suede calf leather and Monogram canvas and include colorful embossed stickers, inspired from the iconic Louis Vuitton travel stamps and evoking the House's legacy of travel.
Accessorized with an LV-engraved plaque, the Aftershow ankle boot is presented in glazed calf leather, a pointed toe and a low, beveled heel, making it easy to wear.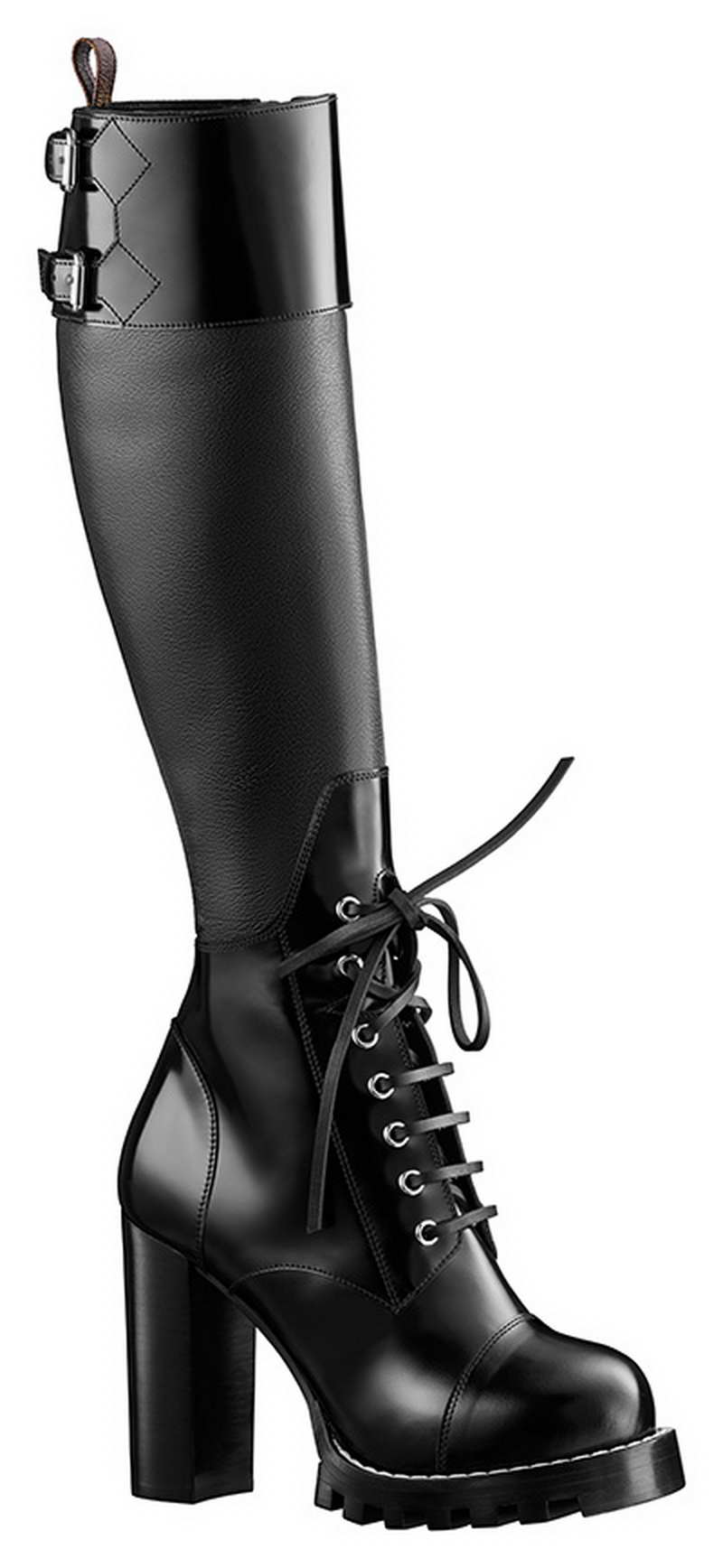 The on-trend Wonderland ranger boot in black and blue tweed is accessorized with an LV Twist buckle inspired by Louis Vuitton leather goods.
The Hometown ranger boot in plain calf leather boasts a decorative matching strap on the top of the foot and is adorned with a gold metallic buckle. An LV circle engraved golden metal heel plaque discreetly signs the model.
The Spike low boot in suede baby goat leather combines a sleek design with rich embellishment, featuring the "jelly" accessory seen at Louis Vuitton's Spring-Summer 2016 fashion show
Also perfect for an all-day casual chic look is the Revival ankle boot. This easy to wear ankle boot – in plain calf leather or patent Monogram canvas with a glazed calf leather toecap – is one of the highlights this season.