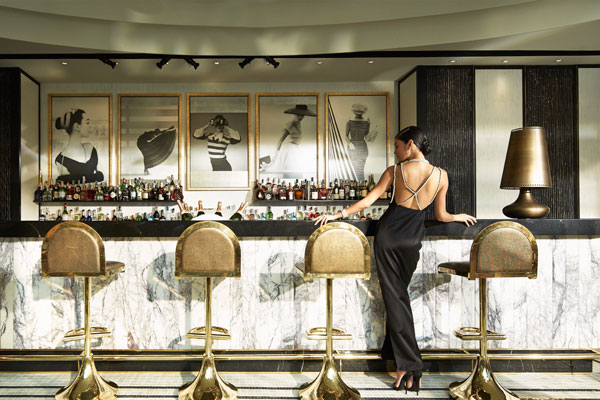 The world's first VOGUE Lounge, licensed by Condé Nast International Restaurants, just opened its doors at MahaNakhon CUBE in Bangkok. The menu has been created by former 3 Michelin Star Chef Vincent Thierry, with music and entertainment directed by award-winning DJ Maarten Goetheer. The club features world-class interior inspired by the work of David Collins Studio.
There is a new 'must visit' place in Bangkok, and this one will without any doubt meet the interest of the many fashionista's among our readers. The brand new VOGUE Lounge Bangkok is now officially open, situated on the top floor of Mahanakhon Cube (Lifestyle and Retail Centre) just a few meters from the Chongnonsi BTS Skytrain station.
We visited this brand new place just a couple of weeks after its official opening, and we fell in love with it. It had to be in our MVWB list (Must Visit When in Bangkok) list. And here it is.
The Vogue Lounge Bangkok is indeed impressive. An indoor area with 50 seats (and two semi-private rooms) and a beautiful terrace with a breathtaking view (soon the view will be even more impressive when the The Ritz-Carlton Residences will be complete in 2015), the interiors of VOGUE Lounge have been inspired by the work of David Collins Studio. Images commissioned by Diane Vreeland and captured in black and white by photographer Cecil Beaton for Vogue in the 60s and 70s have influenced the design concept, and the combination of black, white and gold is bold and timeless.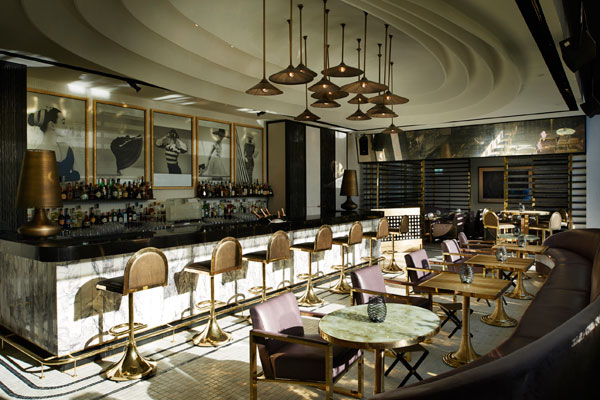 The food menu revolves around bite-sized portions, including "VOGUE bites", while the cocktail list has been designed by a dedicated mixologist and will feature reshaped classics echoing the 'Roaring Twenties' and the 'Prohibition Era'.
Leveraging the strong identity and global presence of the leading fashion media brand, the world's first VOGUE Lounge opened to customers today, on the top floor (6th floor) of the new MahaNakhon CUBE building in central Bangkok, translating the sophistication and glamour of Vogue, known internationally as the fashion bible, into a sophisticated and cosmopolitan lounge setting.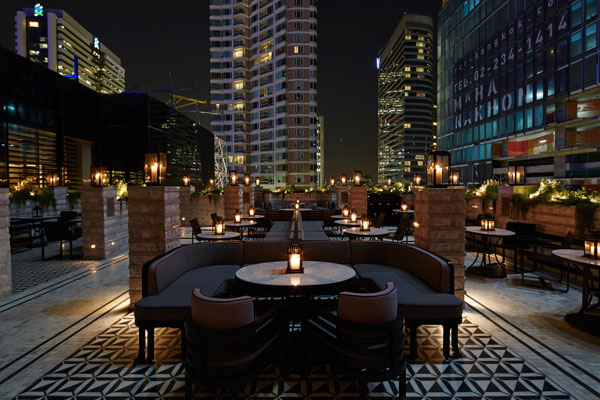 Gary Robinson, Director of Condé Nast International Restaurants commented, "Thailand is world-famous for hospitality and Bangkokians are constantly seeking new dining and lifestyle experiences. With Bangkok rising as a significant metropolitan and tourist destination, VOGUE Lounge Bangkok will deliver an experience one would expect from the world's fashion bible. The potential is huge, and we fully expect this new addition to the scene to achieve 'go-to' status in the city for fashionistas, business executives, and visitors alike."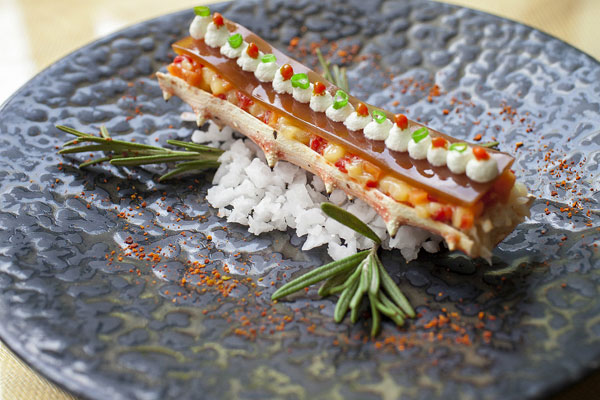 The menu at VOGUE Lounge Bangkok has been created by Executive Chef Vincent Thierry, former Chef de Cuisine of 3 Michelin Star Caprice at The Four Seasons Hong Kong.VOGUE Lounge is located within the landmark MahaNakhon development, Thailand's tallest building featuring leading luxury lifestyle brands from around the world including The Ritz-Carlton Residences, Bangkok, The Edition Hotel and a wide range of gourmet dining. VOGUE Lounge is a mix of all-day restaurant and evening venue, providing eclectic dining options together with a wide selection of drinks, matched by a relaxed music selection.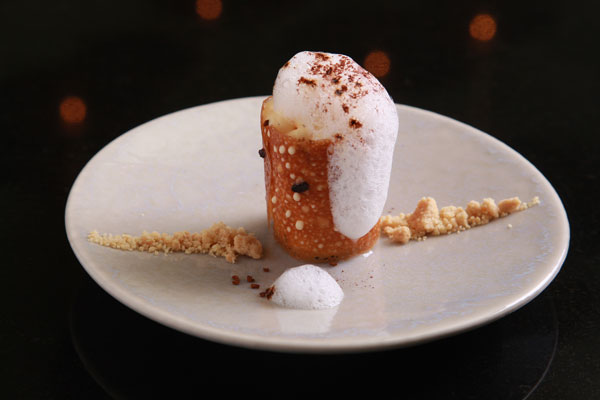 Mr Sorapoj Techakraisri, the local license partner remarked, "We are very excited to see VOGUE Lounge now open. Bangkok is fast being recognized as a truly global dining destination, and VOGUE Lounge will set a new standard of quality and sophistication here in the city of Angels."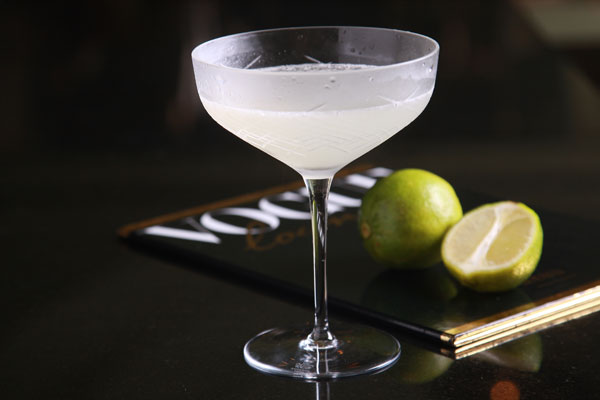 VOGUE Lounge Bangkok draws inspiration from the work of leading luxury interior designers David Collins Studio. Simon Rawlings, Creative Director of David Collins Studio, commented, "Creating the ultimate lounge required a very carefully chosen and curated set of parameters. Condé Nast and David Collins Studio have worked together to create the vision for VOGUE Lounge. David Collins Studio's expertise is in delivering the essence of the Vogue brand from a hospitality point of view, to work seamlessly as an all day, all night experience. I am very proud to have been asked to create a concept which is synonymous with Vogue, the world's most influential fashion magazine".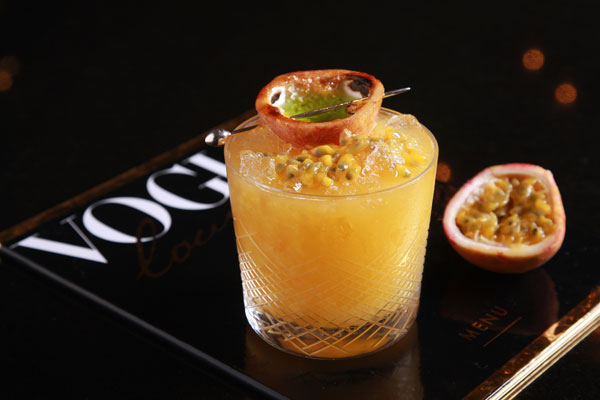 VOGUE Lounge opens every day from 10am providing dining and drinks with music entertainment and sounds directed by famed Hong Kong DJ Maarten Goetheer, as well as a roster of visiting international musicians and DJs.
VOGUE Lounge
MahaNakhon CUBE- 6th Floor
96 Narathiwat Ratchanakharin Rd, Silom,
Bangrak, Bangkok 10500 Thailand
Open daily 10:00 am – Late
CALL TO BOOK +662-001-0697
Transportation direction:
MahaNakhon CUBE is located directly adjacent to the Chongnonsi BTS Station in the Sathorn/Silom area.
Parking is provided on property.