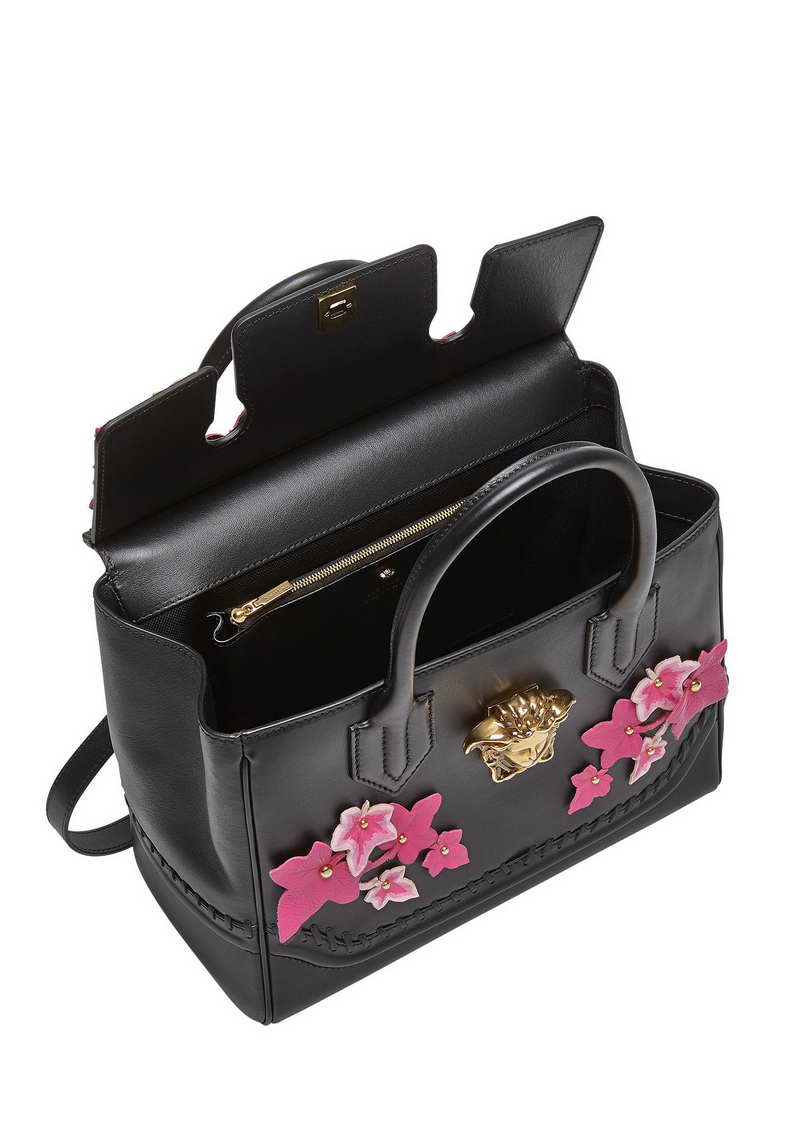 Versace Edera Palazzo Empire. Versace presents the limited edition Edera Palazzo Empire handbag, in honour of the company's founder, Gianni Versace. A symbol of love and fidelity in Greek mythology, the ivy which enrobes the Edera was originally featured in the Edera dress from Gianni Versace's Women Spring 1997 collection.
Defined by its hand-placed and hand-painted leather ivy leaves and its metal Medusa head closure, the Edera Palazzo Empire is a supple leather dual-carry bag: it can be carried in the hand or across the body with an adjustable leather shoulder strap and a removable fabric strap.
One hundred and ten Edera Palazzo Empire handbags will be available in selected Versace boutiques worldwide, from September 4th 2017.