Make-up artist Benjamin Puckey created a clean beautiful makeup look for the Francesco Scognamiglio Fall Winter 2016 2017 @Milan Fashion Week. Watch the video, read the interview, study the pics, copy the look :-)
This is what Benjamin Puckey told us about this 'beautiful skin – naked eyes' make-up look:
'The make-up has a very fresh and luminous complexion. The collection is very ornate, there is a lot of glam, gold and lace, and also color. So we wanted the make-up to be very fresh to balance out the look of the girls. To make them look as they don't care about the collection they are wearing. We wanted to look them like young fresh girls that are wearing gorgeous and expensive clothes.
On the eyes we used a cream eye shadow [Kiko Milano] in shiny pink which gives a beautiful sparkle to the eyes. It really opens up the eyes. We didn't use any mascara so it all about the naked eye with this sparkle on the eyelid.
For the lips we used a nude pinky lipstick. A very fresh color.'
Do we see a trend here?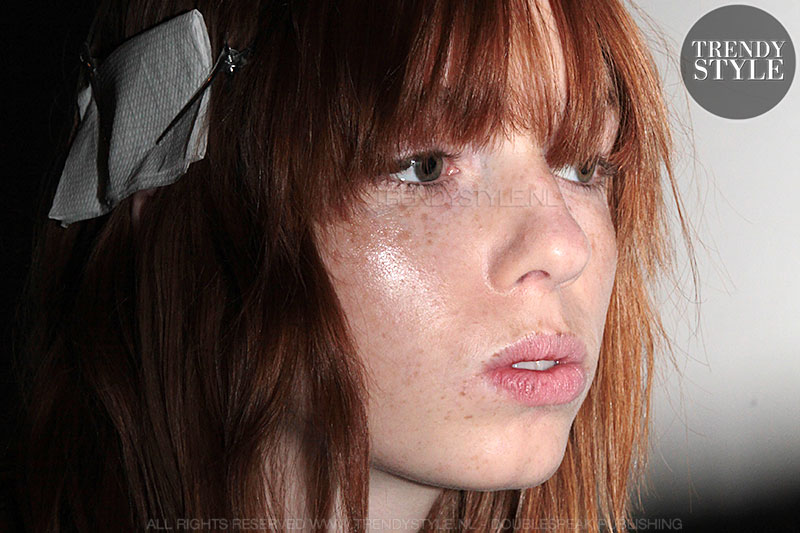 'I think the trend is about having perfect skin. And about accentuating the skin with shine and highlighters, and soft colors. That is very big trend.'