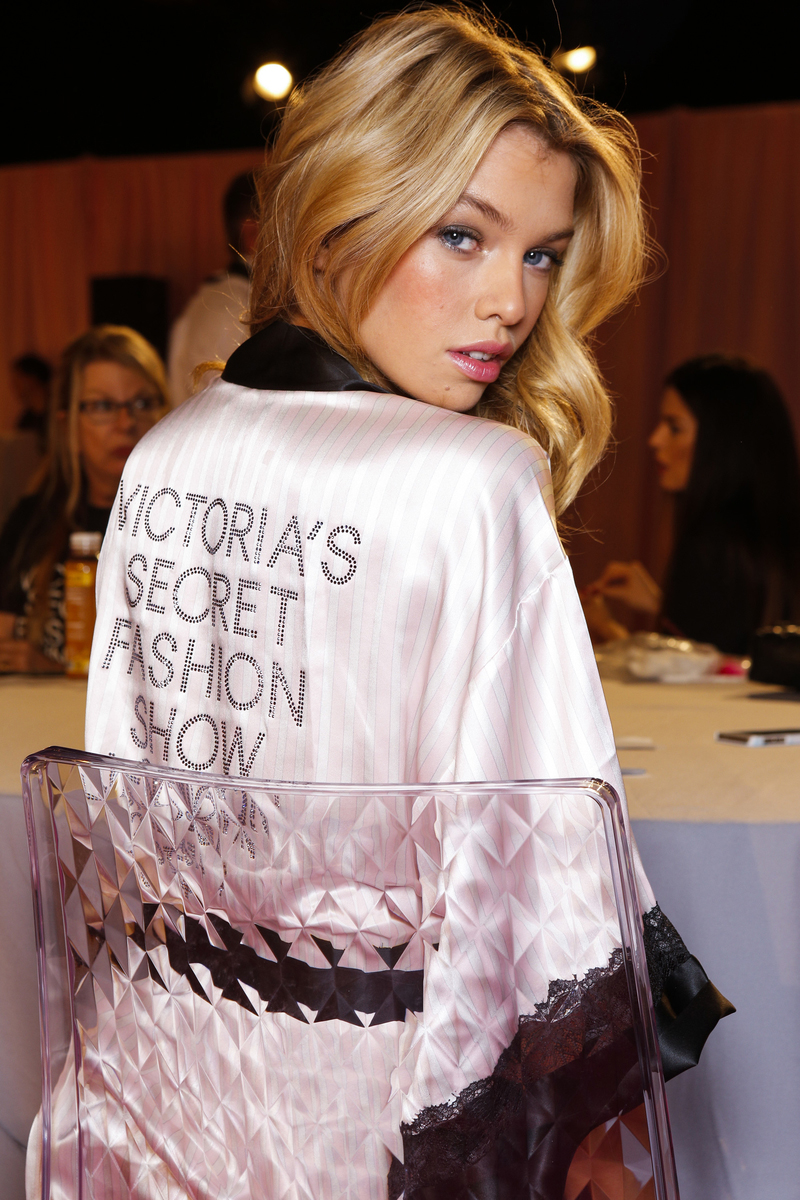 Victoria's Secret Fashion Show Hair & Makeup Backstage 2014 – Transforming the Supermodels into ANGELS!
25 makeup artists, 25 hair stylists (brandishing 25 ghd Curve curling tongs!) and 9 manicurists transformed 47 supermodels into Angels for the runway of the 2014 Victoria's Secret Fashion Show. Join Makeup artist Dick Page and hair stylists Paul Merritt and Akki Shirakawa backstage at Earls Court in London as they share their vision and a glimpse behind the scenes.
Hair:
Tousled sexy waves were created using the NEW Victoria's Secret Hair Collection with ghd hair curve curling tongs and wands including the new ghd curve range. The look was complimented with VS Dry-Shampoo and Ultimate Hairspray for a glossy, effortless runway look. For a healthy shine, hairstylists used the Victoria's Secret Leave-In Conditioner and High-Shine serum.
Makeup:
The iconic Victoria's Secret runway look is luminous skin with a natural golden glow. The Angels' runway makeup features sultry eyes, bronzed cheeks, and a natural lip. Beauty Rush lip glosses and stains give Angels' a perfect pout with a hint of shine.
Bronzing:
Angels flaunt a sun kissed glow from head-to-toe with Victoria's Secret Beach Sexy, a collection of self-tanners, instant bronzers and sun care that perfects skin.
Scent:
The signature runway scent is Heavenly, and this year there is a limited edition bottle with Swarovski crystal wings just in time for Holiday.