Backstage at the Dsquared2 FW 2016 2017 Fashion Show we talk with Top Hair Stylist Eamonn Hughes about the hair look for this show and the newest men's hair trends for the upcoming season.
The Dsquared2 FW 2016 2017 Fashion Show is kind of a Asian inspired. It is a kind of mangary boy, kind of punky but clean. So there are elements of punk in it. Some boys have shaped sides to the head, and some boys have kind of preppy, looking-clean swept-back hair. It is kind of a contradiction.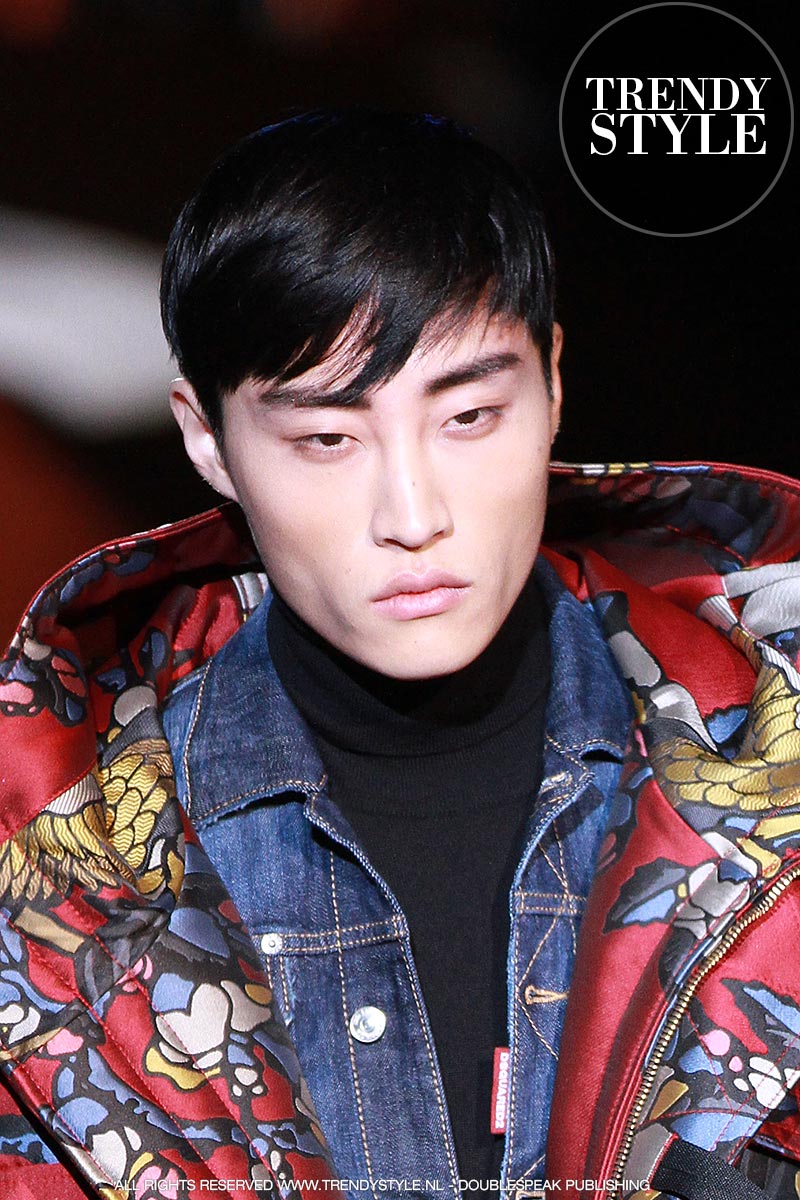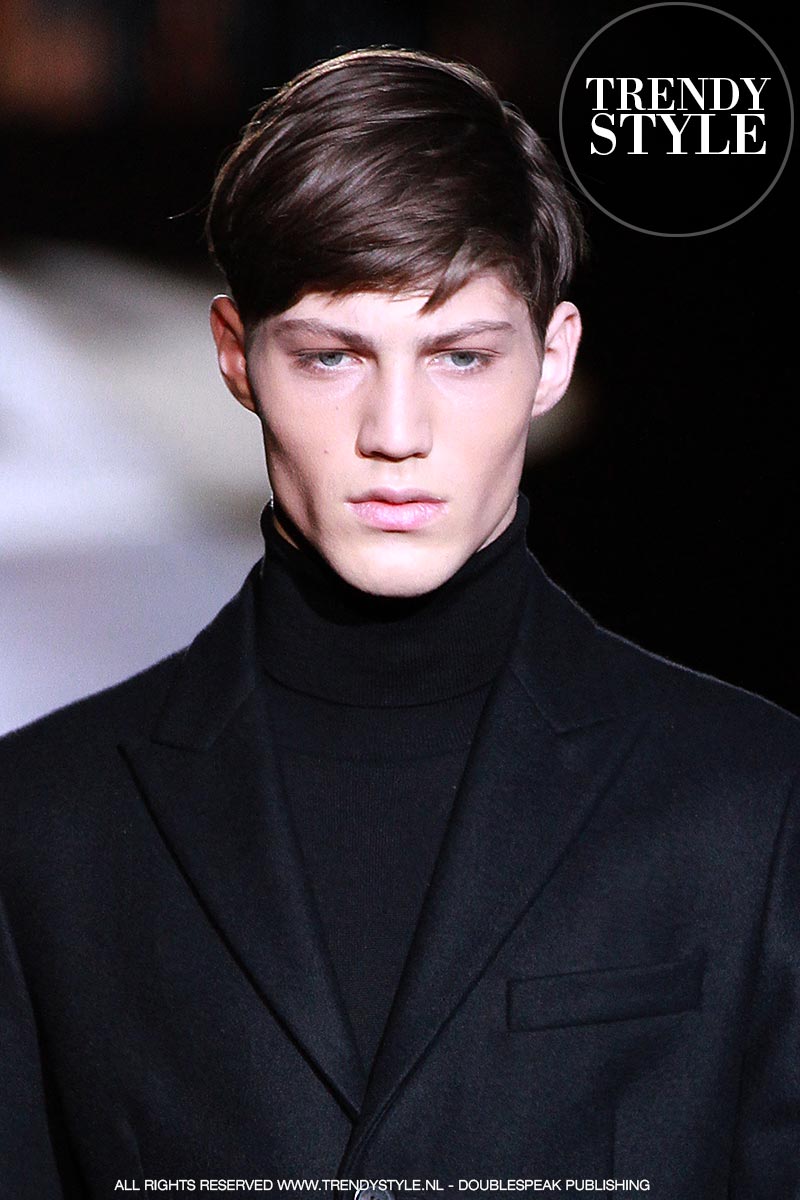 How to create this look? Which product did you use?
We use L'Oreal Mousse to first get the shape. We dried the hair and for a lot of boys we used the net to compress the hair to get the silhouette small. Then we used a product called Sumo Wax from Bumble and Bumble and a product called 'Magic Move' from Japan.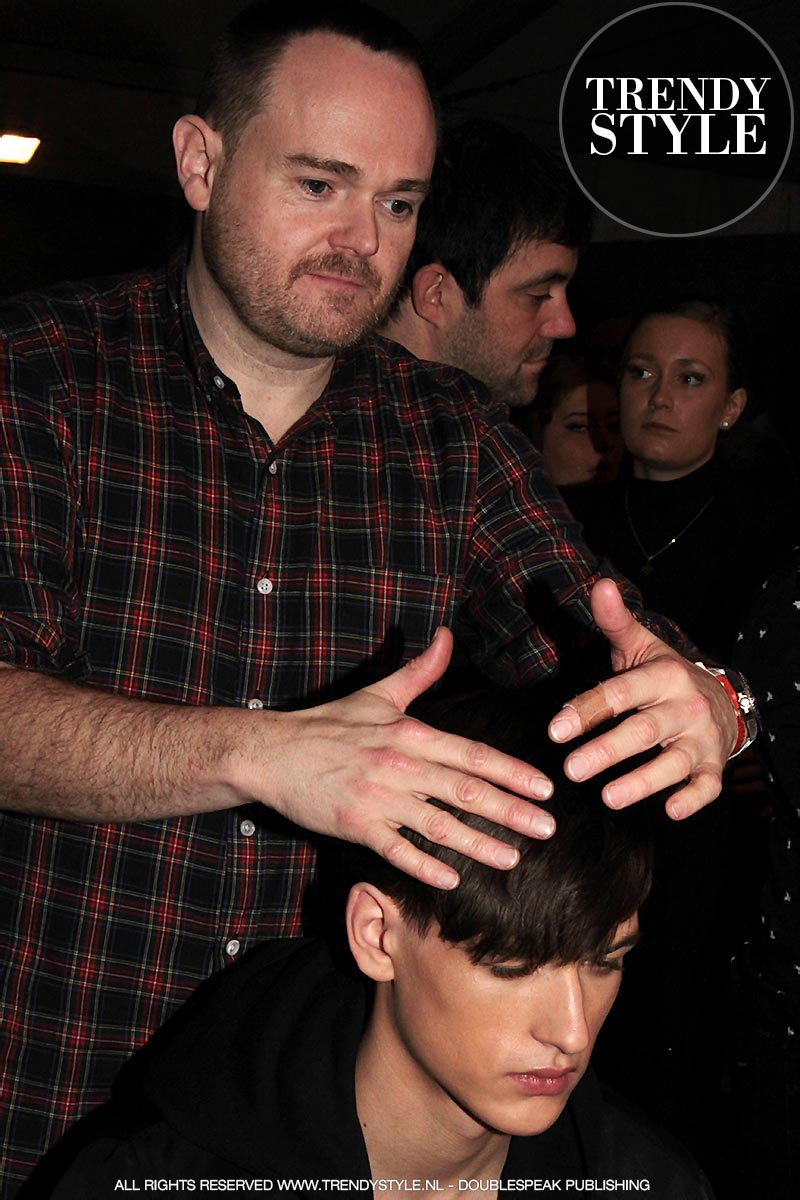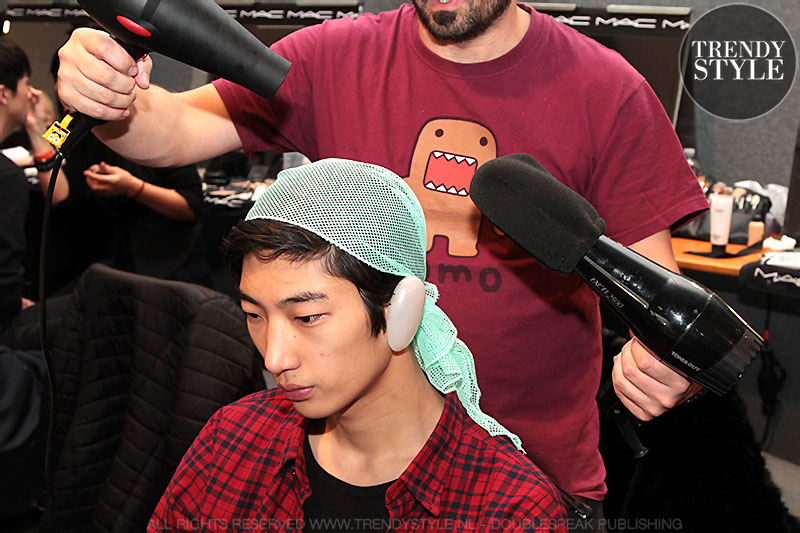 Do we see a trend here?
I think so. I think we definitely move towards groomed hair, groomed hair with a punk edge.
So the haircuts are getter longer this season?
I don't know. A lot of boys had their hair cut this season. Last season there was a lot of boys was long hair, shoulder long hair, but this season I finding most of the boys with shorter and cleaner hair.