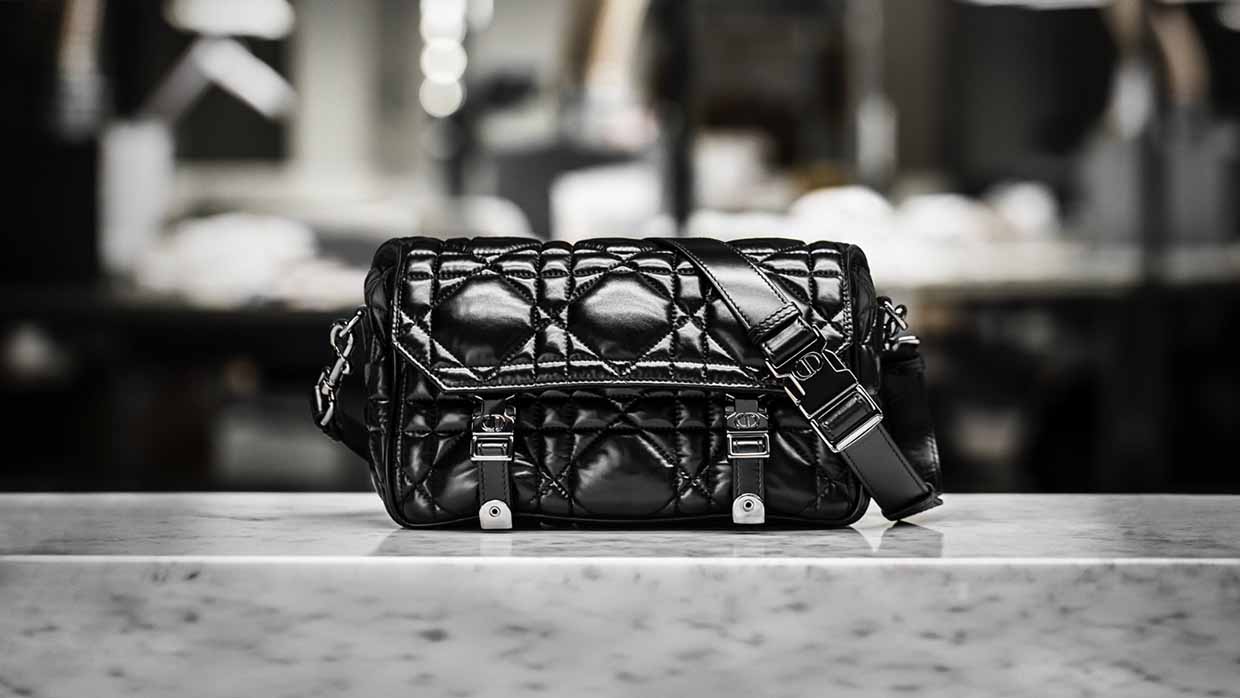 The DiorCamp bag exalts the House's emblematic style fundamentals. Punctuated with the iconic cannage, this object of desire is distinguished by its architectural curves that emphasize its horizontal format, and by its metal clasps adorned with the "CD" signature.
Reinterpreted by Maria Grazia Chiuri from season to season and following her inspiration, it appears – at the heart of the Dior Fall 2022 collection – sublimated byfluffy macrocannage. Thanks to an innovative technique that makes use of a specific leather, this enveloping material distills the lightness and softness of a down jacket's fabric, combining extreme thinness with high performance.
Reworked according to a unique quilting process – the fruit of the ateliers' virtuoso savoir-faire – this exclusive material features the macrocannage pattern magnified by a silky touch and a luminous finish. Discover the exceptional craftsmanship underlying this contemporary, refined expression of Dior style, in images.