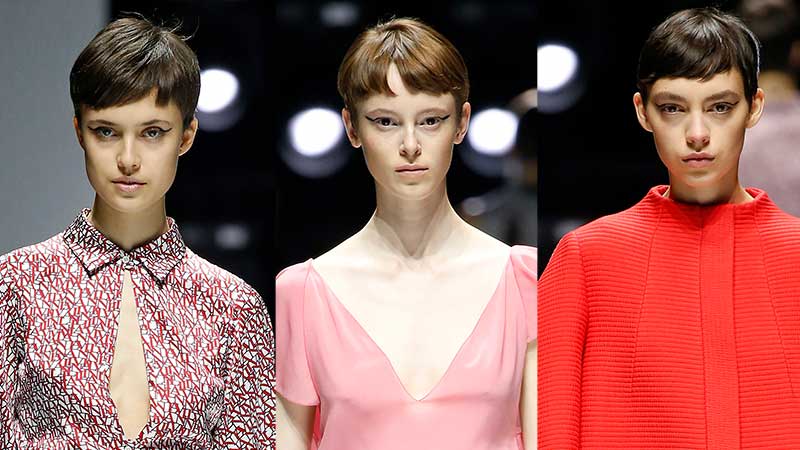 We talk about the Hair Trends 2018 with Marco Iafrate, Hair Creative Director, Session & Education Artist, Co-Founder @ Deco, a full immersion in the latest hairstyles for Women for Spring Summer 2018. The new haircuts, with photos from the catwalks and ideas to copy for your new hairstyle, the most trendy hair colors. Read on, and discover the newest hair trends for 2018.
Let's talk about hair trends for Spring Summer 2018. Can you introduce us to the main haircuts, and lengths, for the new season?
 This Spring Summer we will see 3 major key trends:
Glow Glam, with long layered hair, natural colour tone and soft blowout texture (Gigi Hadid in Vogue Korea).
 Crop Girl, short pixie crop cut with strong pigmented colours and a lot of texture (Katy Perry in W).
The Traveller, Mid-length of hair but natural growth texture, may be braided or scrunch naturally dried  (Zoë Isabella Kravitz in Allure).
And what about the hair styling trends? Which hairdo's better represent the main hair trends for the Spring Summer 2018 season?
For Glow Glam: from Gucci and Paco Rabanne runway to Fendi and Jimmy Choo campaign, this trend is very stated.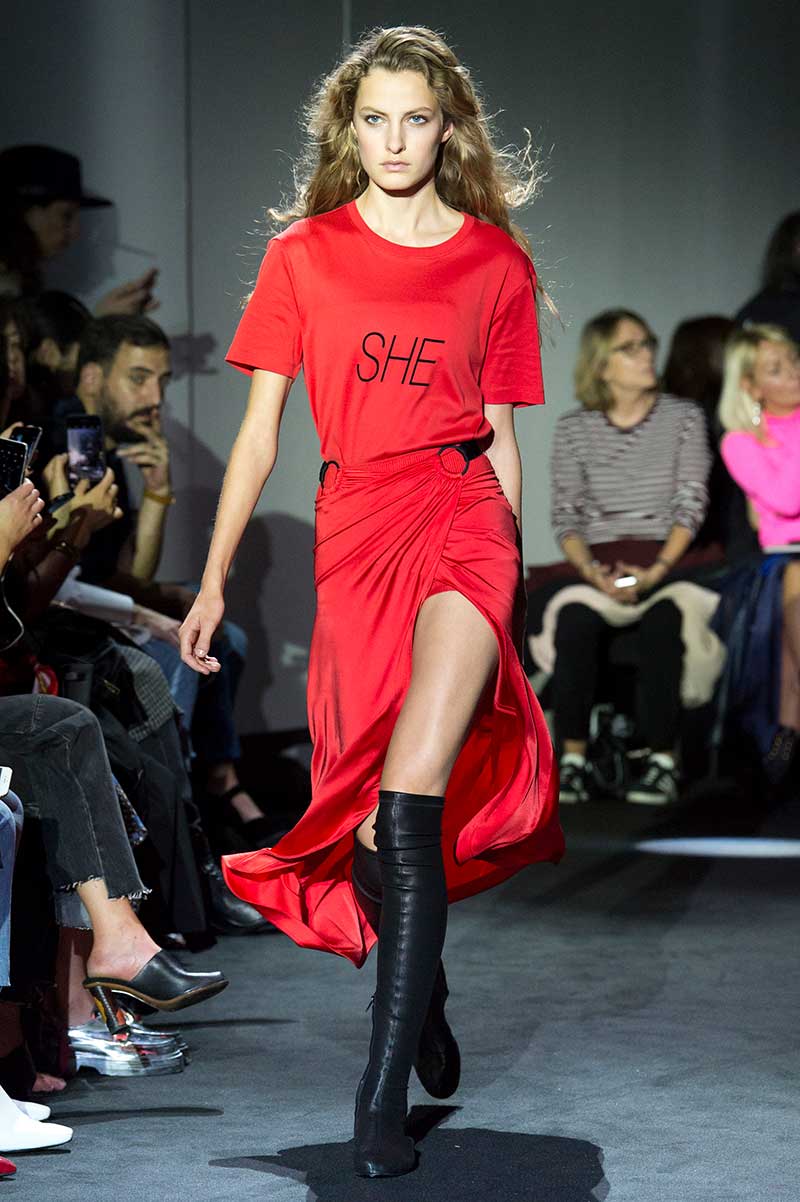 For Crop Girl: From Lanvin to Dior runway to Cara Delevingne for Rimmel London Campaign.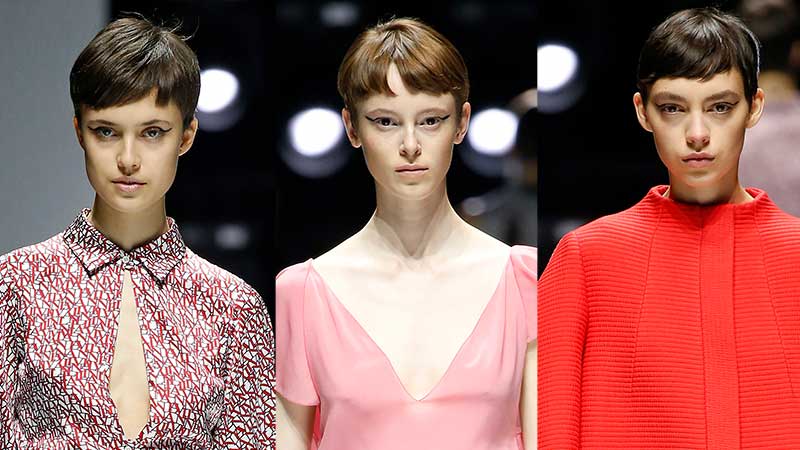 For The Traveller: Jennifer Lawrence for Dior Campaign.
Your favorite hairstyle, among the many you have seen for the Spring Summer 2018?
One of my favourite for spring summer is Roberto Cavalli, low back ponytail, combed back with 2 different indentations.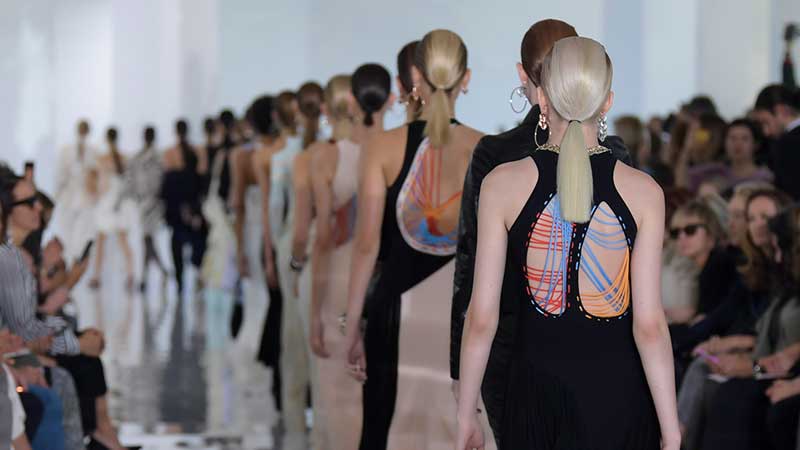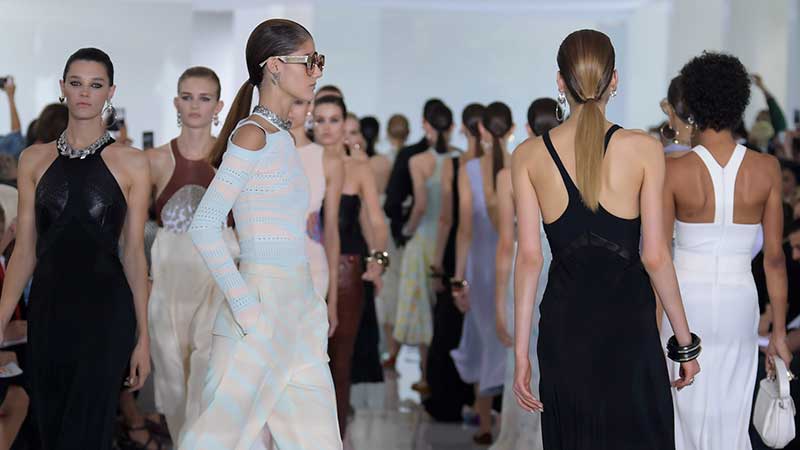 Can you explain how to proceed if we want to copy this hair look?
Smooth the hair back away from the face, create a horseshoe section on top, use a strong hold wet hairspray at the sides then comb the hair back then down into a low ponytail with a Jumbo comb.
The top hair is joined at the low part of the nape brushing with a much thinner bristle brush to create different dimensions and texture.
Hair color trends for Spring Summer 2018. What is the color we should avoid because not trendy anymore? And what colors are instead almost a 'must' for the woman who wants to be always in line with the latest hair color trends?
What it's been quite outdated is the hype of using strong multi colours (overused by tutorial channels online); it was a great trend a while ago, but now, the new trends are going into a more sophisticated direction; in fact, the hair tones are and will be much cooler/cold for the light hair option like Graphite White, Silver, Electric Blue, Ice White, Sheer Graphite, and for those on the darker tones, the new trend is moving through Satin Red, Pinot Noir, Mulberry Brunette and Jet Black.
We would like to thank Marco Iafrate, Hair Creative Director, Session & Education Artist, Co-Founder @ Deco
Web: www.marcoiafrate.co.uk
Instagram: https://www.instagram.com/mr_marcoiafrate/
FB: https://www.facebook.com/marco.iafrate.39
ADVERSUS