At the Spring Summer 2018 MSGM show in Milan we saw a lot of unique hair looks, a lot of product in the hair, wet looks, and pulled back hair. James Pecis, one of the top hair stylists in the fashion scene, was in charge of the hair looks for this show, and we asked him to explain what he did, and how he did it, for the MSGM Spring Summer 2018 Show at the Milan Fashion Week.
WATCH THE VIDEO

It seemed just right to make girls feel like kind of wet, because during the fitting the girls were wearing cool colorful block color rain trenches, and some rain hats. But giving their hair a nice cool shape going back, a strong character but with a nice texture in the hair.
We were using L'Oreal Professional, we used a mousse, the strongest one, Force 5, it is great because I can put the shape like I want it, it dries like it is wet, but then if I don't like the shape I can re-wet it and keep working and working it.
Watch the video, look at the pictures below, and keep checking this page because it is still a work in progress and we will keep updating this page with new images.
WATCH THE PICTURES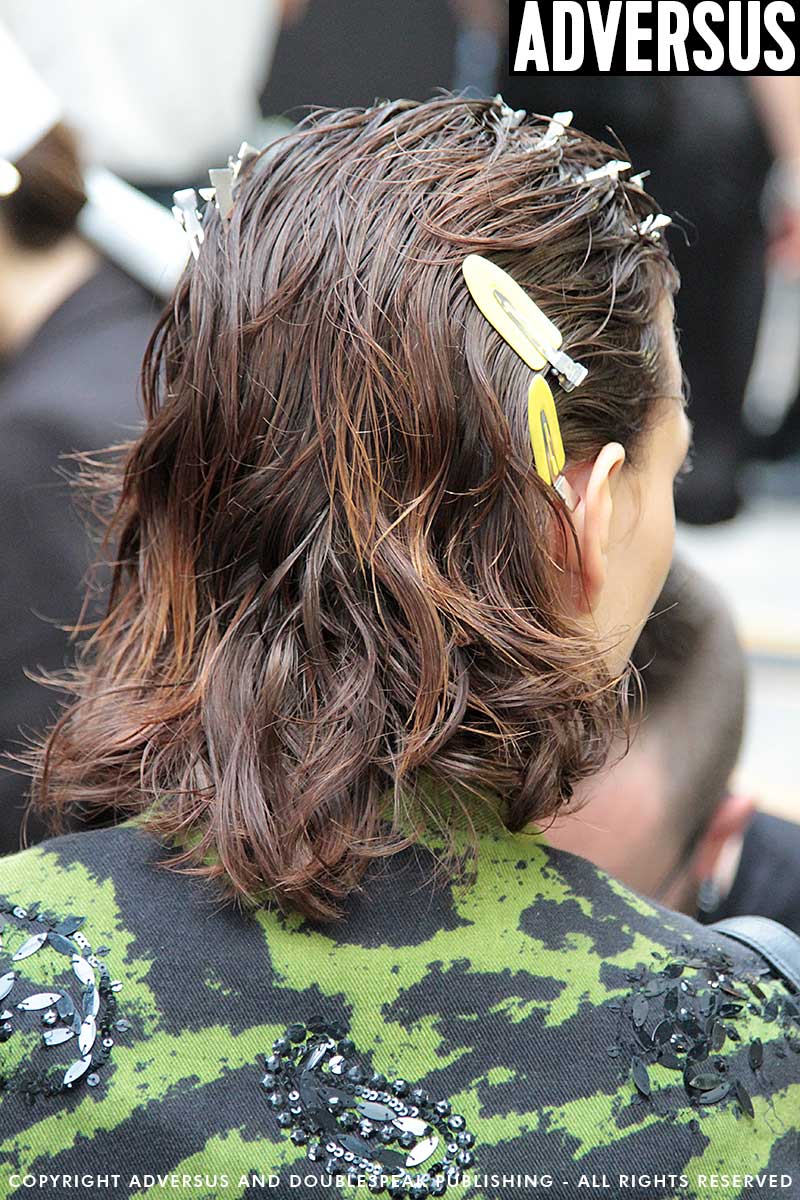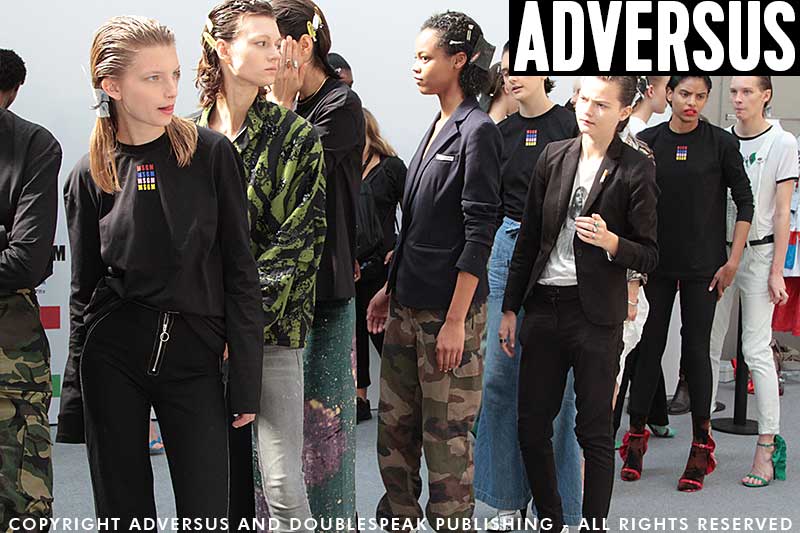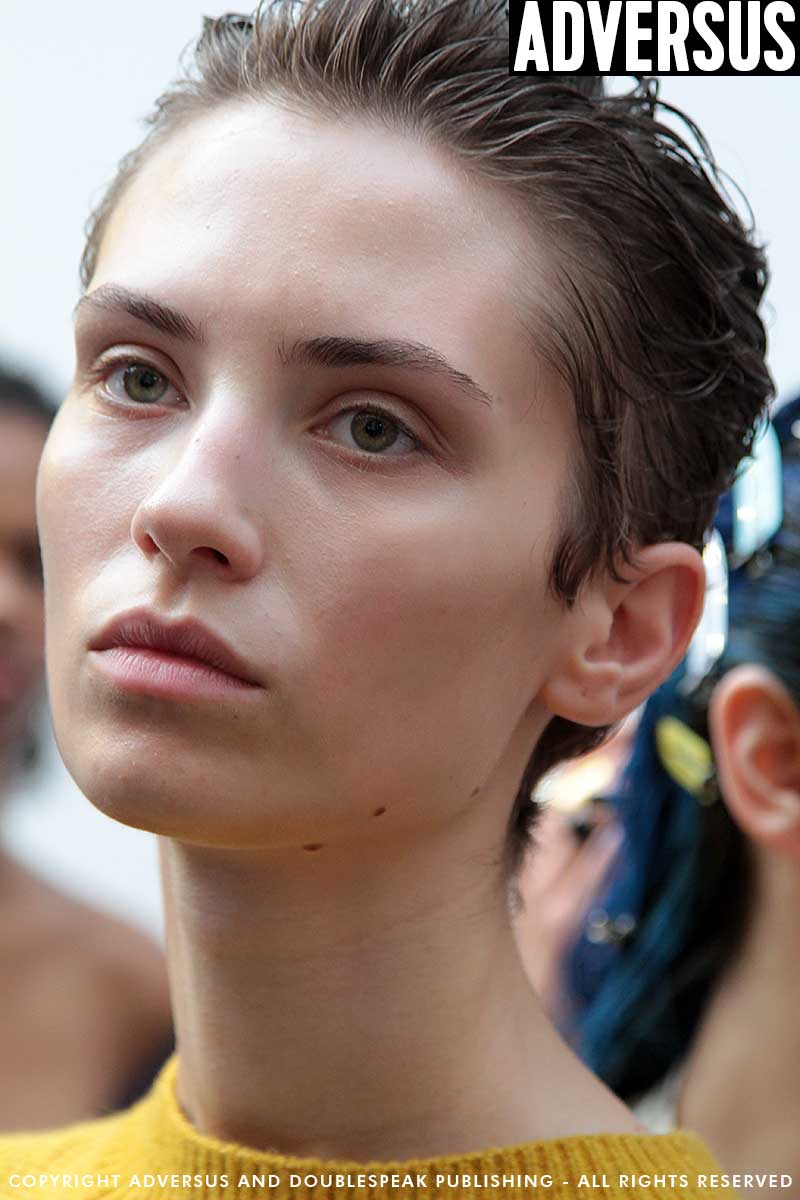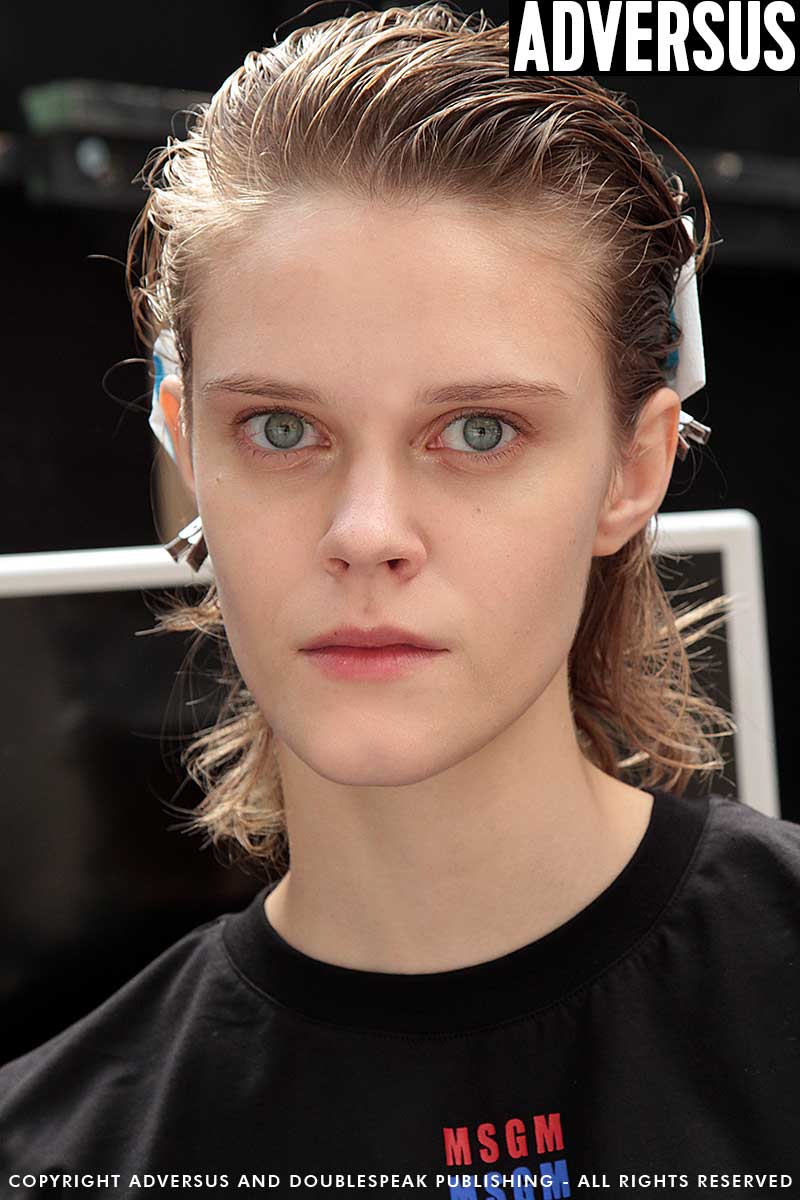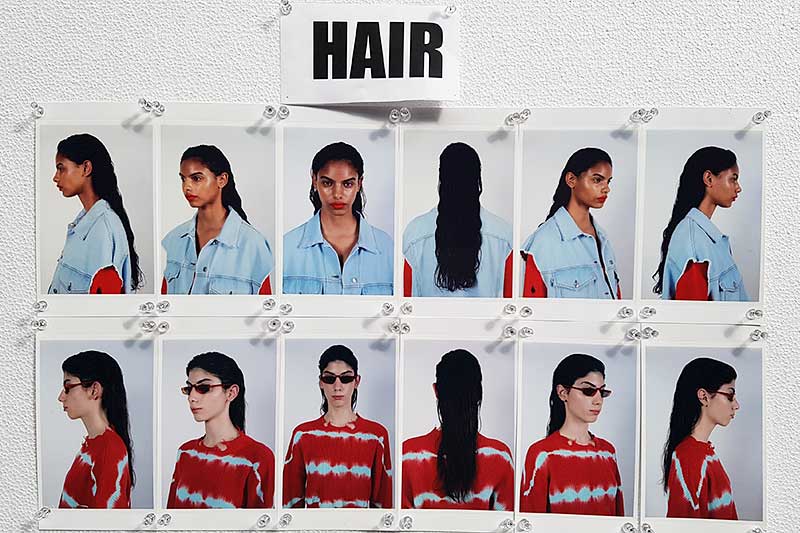 In association with
ADVERSUS