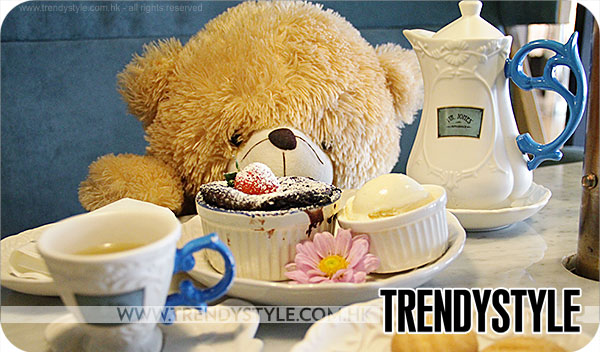 'Did you ever date a teddy bear?' What an unusual question. But it doesn't sound odd at Mr. Jones' Orphanage, bear factory and baked food shops in Bangkok. I am in one of the blue velvet train-compartments of the Siam Center Shopping Mall branch. Whilst enjoying tea and blueberry cheesecake creative director Mr. Roberto Giordano, also known as 'Mr. Jones' (Tsss… It's a secret!), is so kind as to explain to me the magical story of this cake and milk shop, a concept many would like to copy: Mr Jones' Orphanage is a stunning mix of bears, milk, cookies and cakes for strong and sweet childhood memories.
The design of the two Mr. Jones' dessert shops (a third shop will be opened soon!) is playful and charming. The Siam Center branch where I am having tea with cheesecake (believe me, the cake is delicious!) has been built as a railway station with rails stretching through the shop, with crossing signs and cozy train-compartments offering the guests a welcome and intimate atmosphere. In the luggage racks fluffy bears are stuffed as long as they don't make a wild ride on the toy trains above the guests' heads.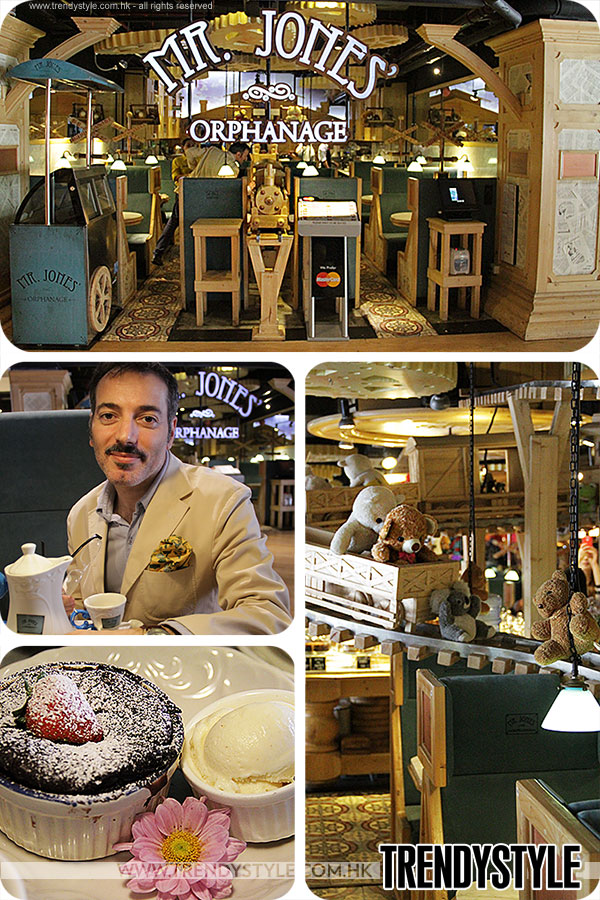 A huge clock is attached to the ceiling above the cakes and cookies table. The use of blonde wood adds to the warm atmosphere. Copper poles of the railway signs, etc. The design refers to the nearby sky train station (which makes this Mr. Jones' Orphanage branch so very easy to reach. Just get off at the BTS station 'Siam', enter the Siam Center Mall and you will find Mr. Jones' dessert shop at the third floor).
The other Mr. Jones' Orphanage branch – actually the one where it all started – is located in the trendy Thong Lor area (just get off at BTS station 'Thong Lor' and take a taxi to Seenspace Thonglor 13) and evokes the atmosphere of an abandoned house in Gothic style. Gargoyles are attached to the outside walls. Next to the entrance (1st Floor, you can't miss it) is a wooden miniature house for dropping 'orphan' teddy bears. Inside you will find the same combination of blonde wood and blue velvet as in Siam Center. The table with huge 'Alice in Wonderland'-chairs with high backrests placed under a carousel of dangling wooden horses is everyone's favorite. Teddy bears are all over the place. Some of them, the lucky ones, have their own 'room' with passport attached, just below the wooden ceiling. The long table is perfect for birthday parties and workshops are held every month. A small flight of stairs leads to the first floor with ceilings so low that you have to crawl. This area with soft sofa's and – again – teddy bears is clearly reserved for the little guests. A chain in a far corner delimits Mr. Jones' office… with a ceiling as low as the children's lounge :-)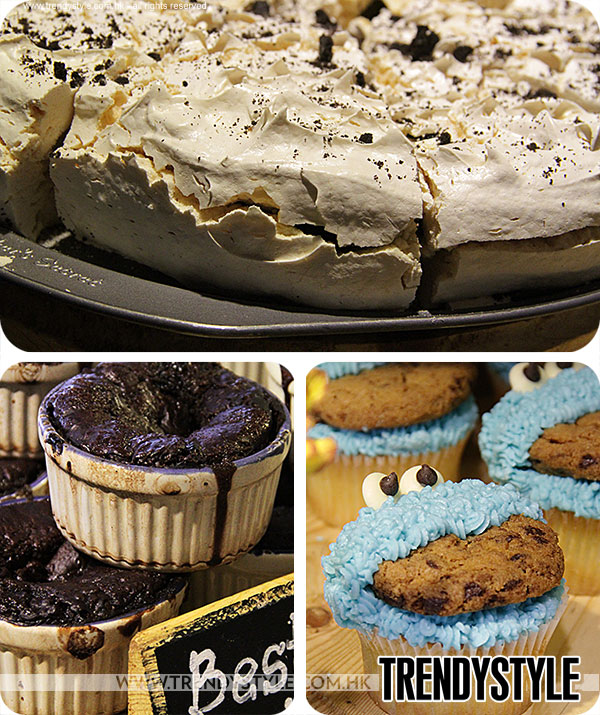 In both the Mr. Jones shops the focus is – of course – on the huge table piled with cakes and cookies, a real sweet tooth's dream. I see Lemon meringue (a bestseller), scones with cream and jam, New York Cupcakes, Mr. Jones' Marshmallows, dark chocolate brownies, macaroons, cranberry cookies, blueberry sponge cake, chocolate cakes, Oreo Pizza and 'Kit Kat Monster' cake with M&M's (kids love this one!). Another bestseller is the Choky Mud Pie which looks a bit like a volcano and is served with ice cream, a toy soldier or racing car and a flower. Everything is homemade and freshly baked in the open kitchen that reminds me of Santa's Workshop. For the ultimate childhood experience Mr. Jones' flavored milk, served in a little bottle with a straw, is favorite. Whatever you order, it undoubtedly will look great.. and taste delicious!
Before leaving Mr. Jones' wonderful world I still have a burning question for the creative director Mr. Roberto Giordano. 'Who really is Mr. Jones?' I want to know (and I think I am not the only one). 'Back in the 70s the (imaginary) Mr. Jones was a hippy. Since then the world has changed and has become more individualistic whereas Mr. Jones has kept his great sense of social responsibility. He wants to humanize business. The design of Mr. Jones' Orphanage has an educational purpose. The idea is to get closer to the real need of children. Mr. Jones' Orphanage is more than saving abandoned teddy bears. Right now Mr. Jones, together with a goodwill foundation, is developing a social project which will give young people, through internships at Mr. Jones' Orphanage, a chance to learn about and develop their social and communicating skills.'
I had a great time at Mr. Jones'. Thank you so much, Roberto. I have really fallen in love with Mr. Jones' Orphanage. And to answer your question: 'No, I never dated a teddy bear but now I am seriously considering it.'
Charlotte Mesman for Trendystyle.com.hk
Mr. Jones' Orphanage
Siam Center Department Store (3rd Floor)
Bangkok
BTS Siam
Opening hours: Mon-Sun 10 am – 10 pm
Tel.: 02-658-1163