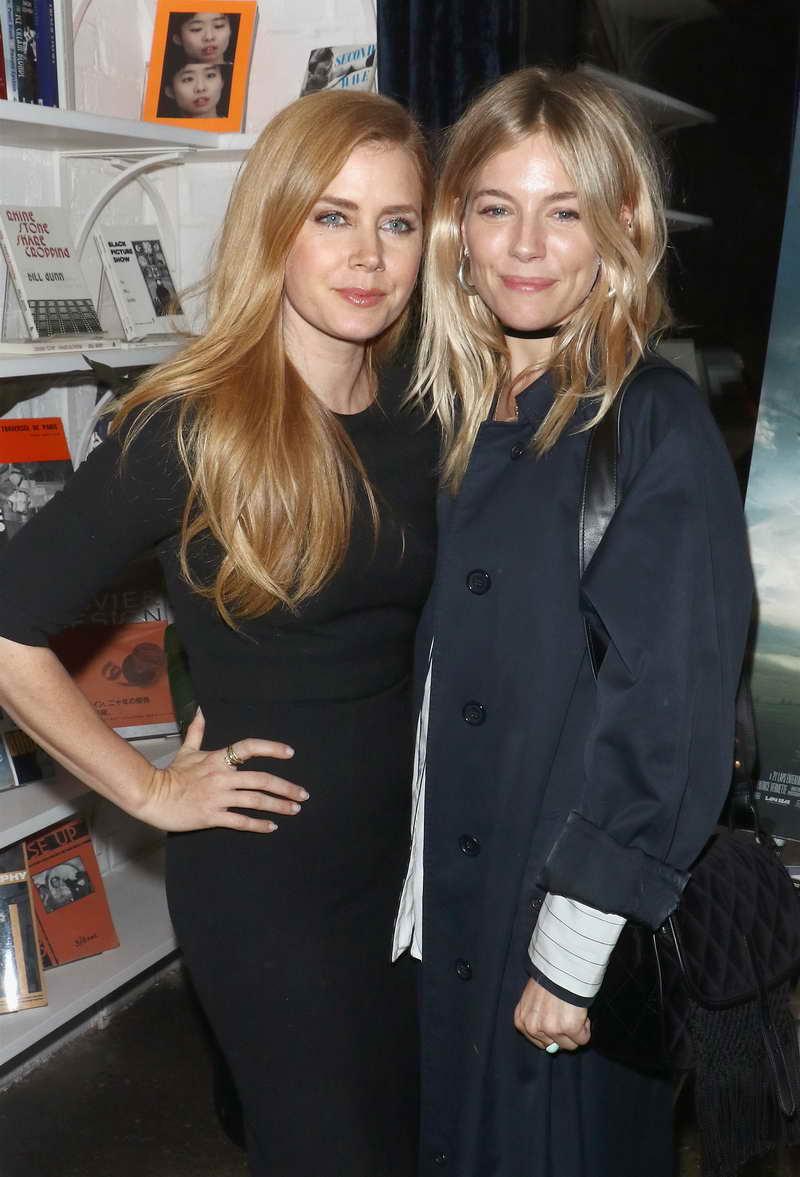 Sienna Miller and Elle Fanning carried the Prada Corsaire bag, respectively on November 29th, 2016 and December 15th, 2016 in New York.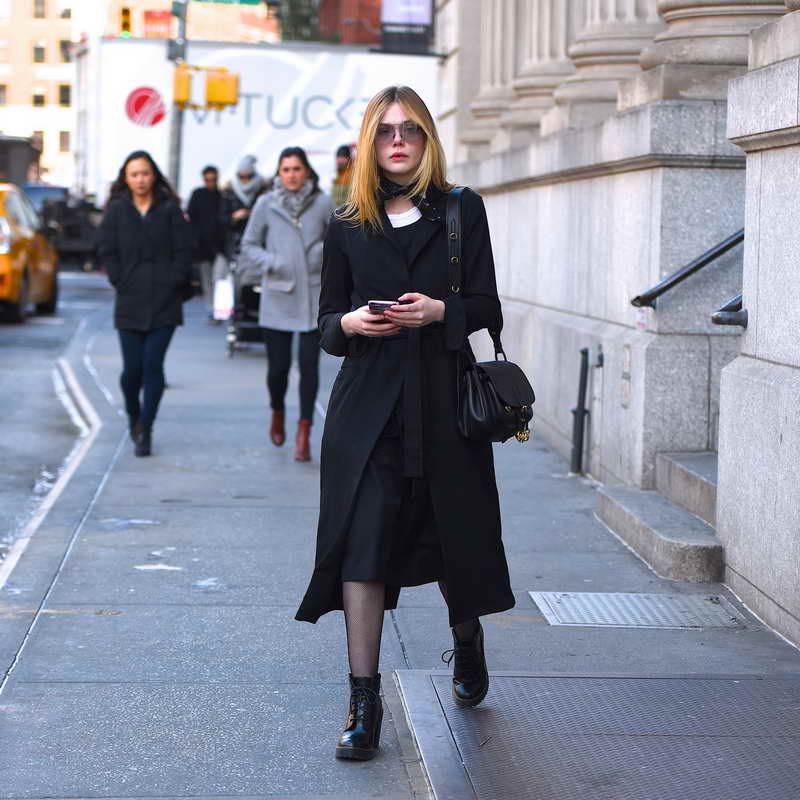 The Corsaire name evokes glamour and adventure and the flap is reminiscent of travels with game bags and saddle bags. This sporty practical bag with balanced proportions is perfect for a dynamic, active woman who exudes unfailing elegance with a touch of irony.
This bag is fitted with a large adjustable shoulder strap as well as rings on which you can attach trinkets, keys and travel souvenirs. Various versions are available: saffiano leather/city calf leather, velvet/city calf leather, nylon/city calf leather, crocodile leather/city calf leather, all in warm-toned colours and combinations. The nylon and velvet versions are particularly noteworthy due to their mesh flap pocket at the front under the flap, that gives out a more sporty feel.