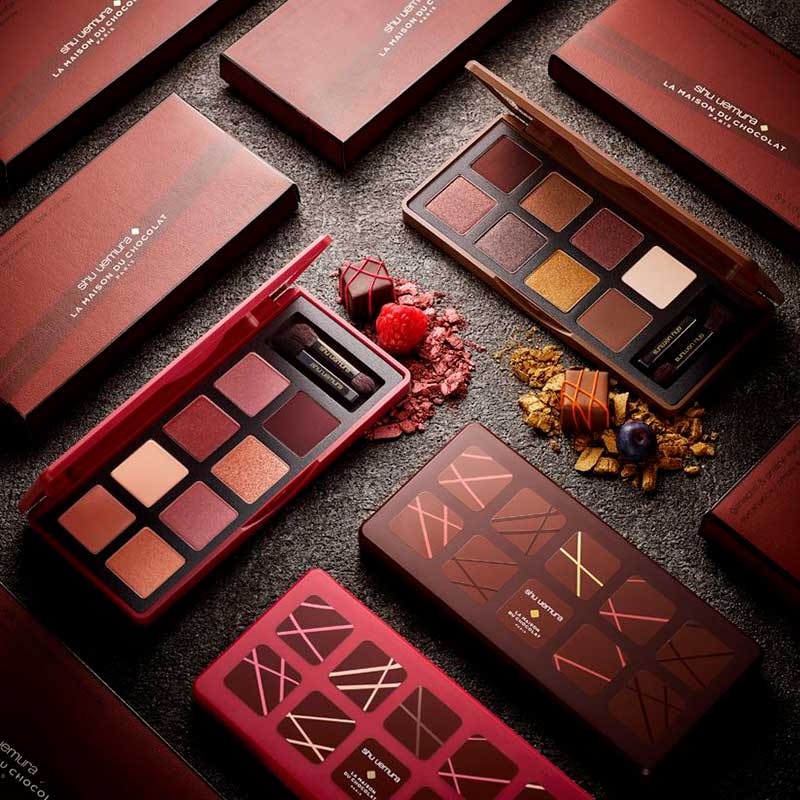 welcome to shu uemura's 2018 holiday collection – indulge in the most gourmet collaboration! a meeting of sensorial experiences that appeal to all the senses: makeup and chocolate – it's a match made in heaven. for its 2018 holiday collection, shu uemura presents an irresistible holiday collection with the french parisian chocolatier house, La Maison du Chocolat, to create a collection that is so deliciously beautiful, that any gourmand would be tempted to eat. to celebrate this collaboration shu uemura and La Maison du Chocolat have created a limited edition chocolate palette filled in shu uemura's eyeshadow palette package. you'll find a selection of precious thin chocolate squares that represent La Maison du Chocolat's signature taste experience of sensual, melting textures, heightened flavours and unforgettable sensations.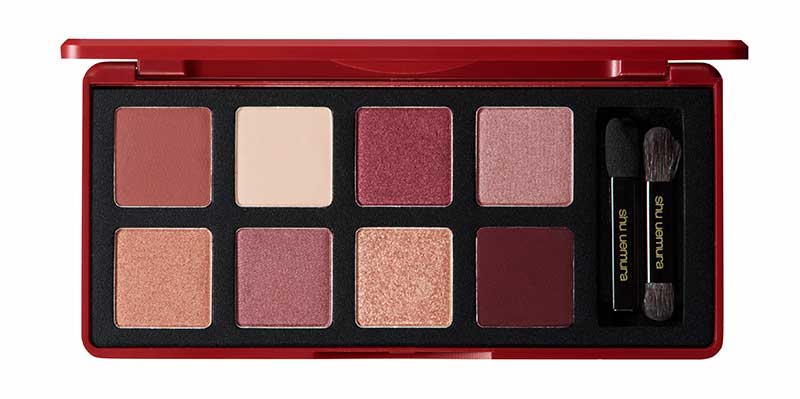 ganache & praliné eye palette HK$500
bold chic or sweet elegance, choose the deliciously fragranced colors that you wish to accompany you on your festive night! reminiscent of a real assortment of chocolate, you can dare to surprise with irresistible gorgeous colors laced with a luxury gourmet fragrance.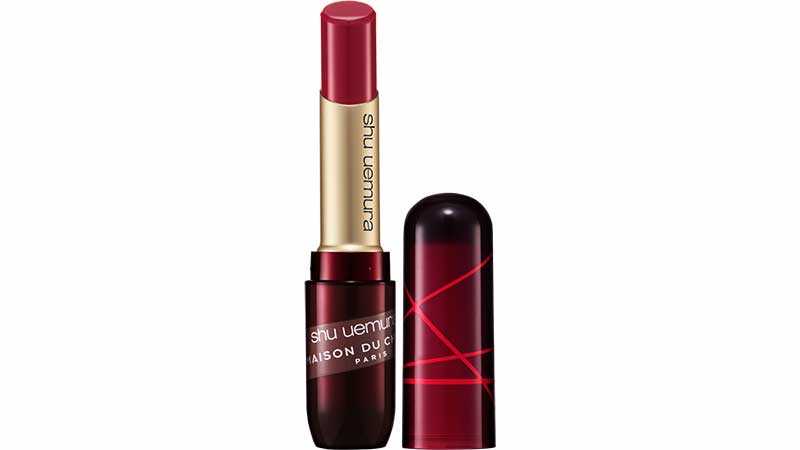 rouge unlimited supreme matte HK$220/6 shades
expect delicious color lipsticks combined with a rich chocolate fragrance & sweet flavor. the alluring rouge unlimited from shu uemura x La Maison du Chocolat invites you into a moment of indulgence.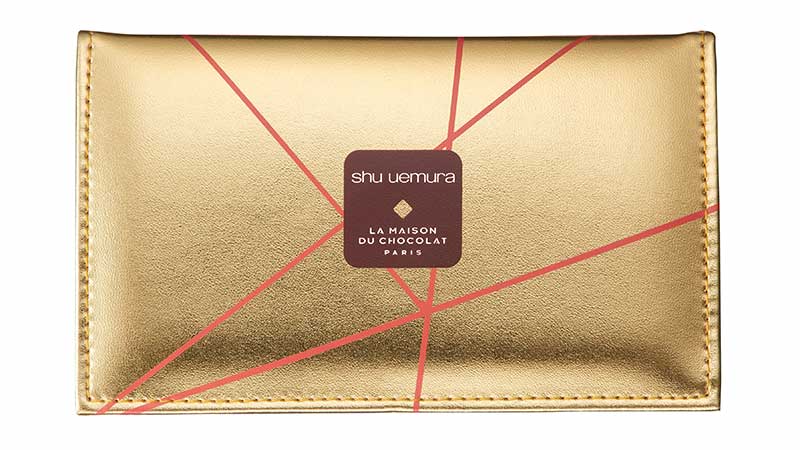 ganache & praliné premium brush coffret mini brush set HK$520
open the luxurious chocolate box! shu uemura's signature makeup brushes await for you to enjoy and create festive makeup! consists of face brush, cheek brush, eye shadow brush & brow brush.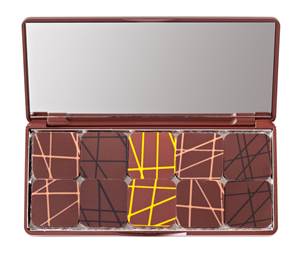 limited edition chocolate palette HK$250
limited edition chocolate palette filled in shu uemura's eyeshadow palette package and a little festive magic. three different flavours celebrate three different origins of cacao, designed to take you on a journey of indulgence
limited edition chocolate palette
launch date:19th October, 2018
la maison du chocolat
available at all boutiques of la maison du chocolat in hong kong