A sexy and contemporary makeup look, the one created by M.A.C's vice-president of makeup artistry Gordon Espinet for the Dsquared2 Summer 2019 Fashion Show in Milan. We met Gordon Espinet backstage, a few minutes before the beginning of the show and we asked him to tell us more about this makeup look, which products he used, and how to copy this look at home. Watch the video, read the full interview below.
You know, I have known Dan and Dean (Dan and Dean Caten, the designers of Dsquared2) for a long time and I think that they have a very particular style, I mean d-squared you know… I always say I can recognize Dsquared2 by just looking at it without even seen the label because it's a very distinct style and I find that the Dsquared2 girl, or woman, or whatever she is… she's a little bit sensual she's a little bit sexy she's playful she's not overly glamorous like she's not like too big but she likes to look beautiful. And so it's funny because we did a makeup test and we tried something a little bit more conceptual yesterday but then today when I came early this morning and we were doing the shoot for the ad campaign I did a different makeup and then they were like: "we like that!" so we changed the makeup and the makeup is quite simple it's really not about the makeup, it's about the woman, it's about the girl. We do a sort of like… almost like a dark circle or it's like beautifully tired so they're a little bit sort of dark around the eyes like they're tired but it's very beautiful and it's sort of a little bit fragile but it's not meant to look scary or gothic or anything like that, it's really meant to look quite lovely.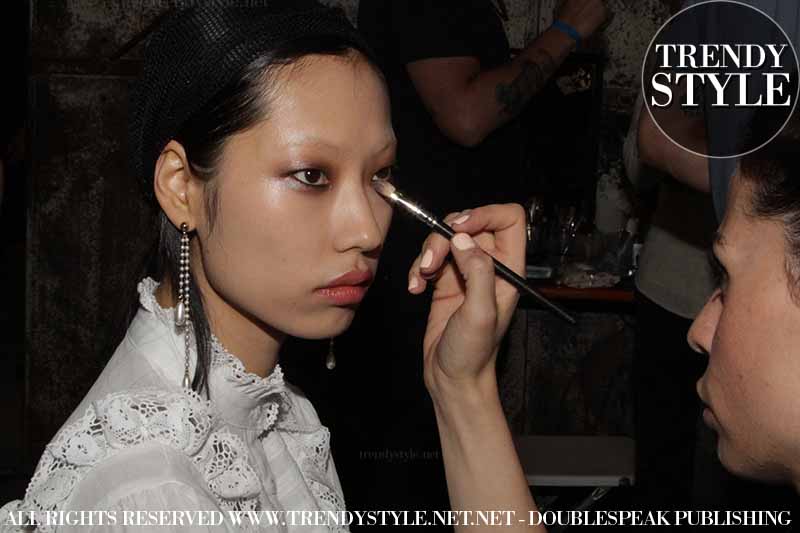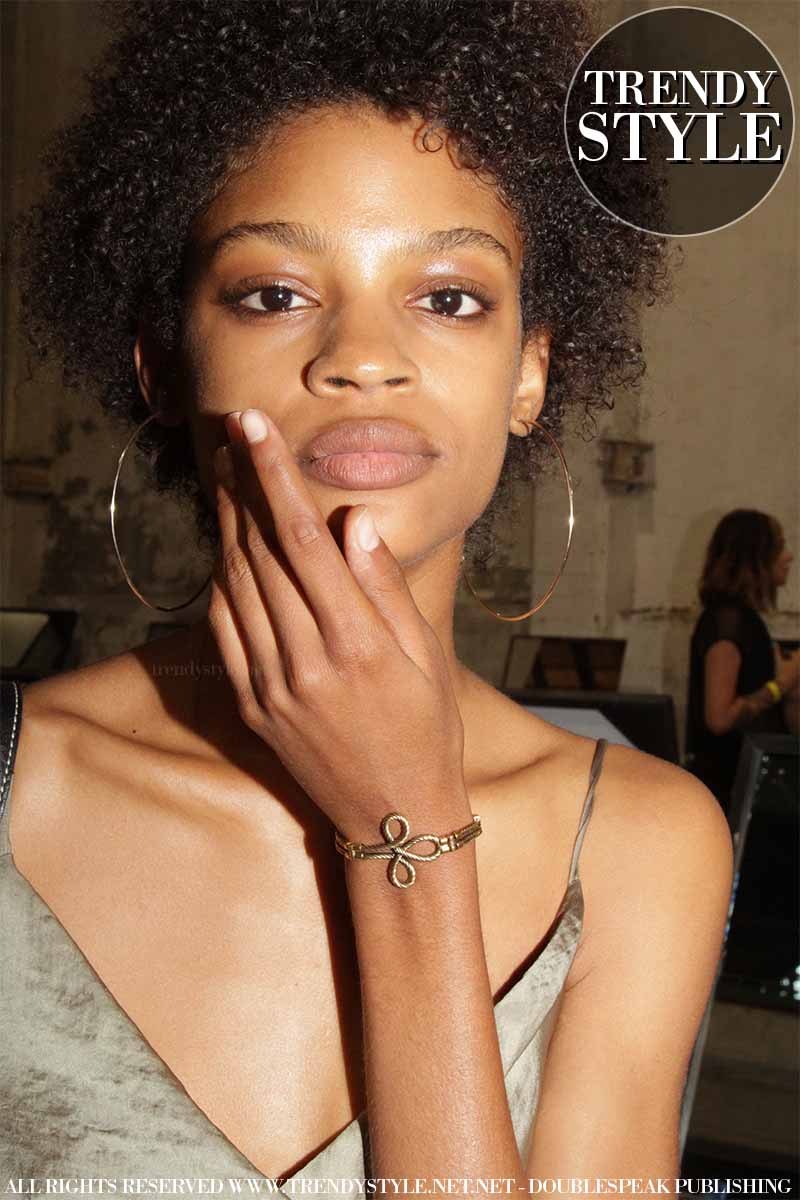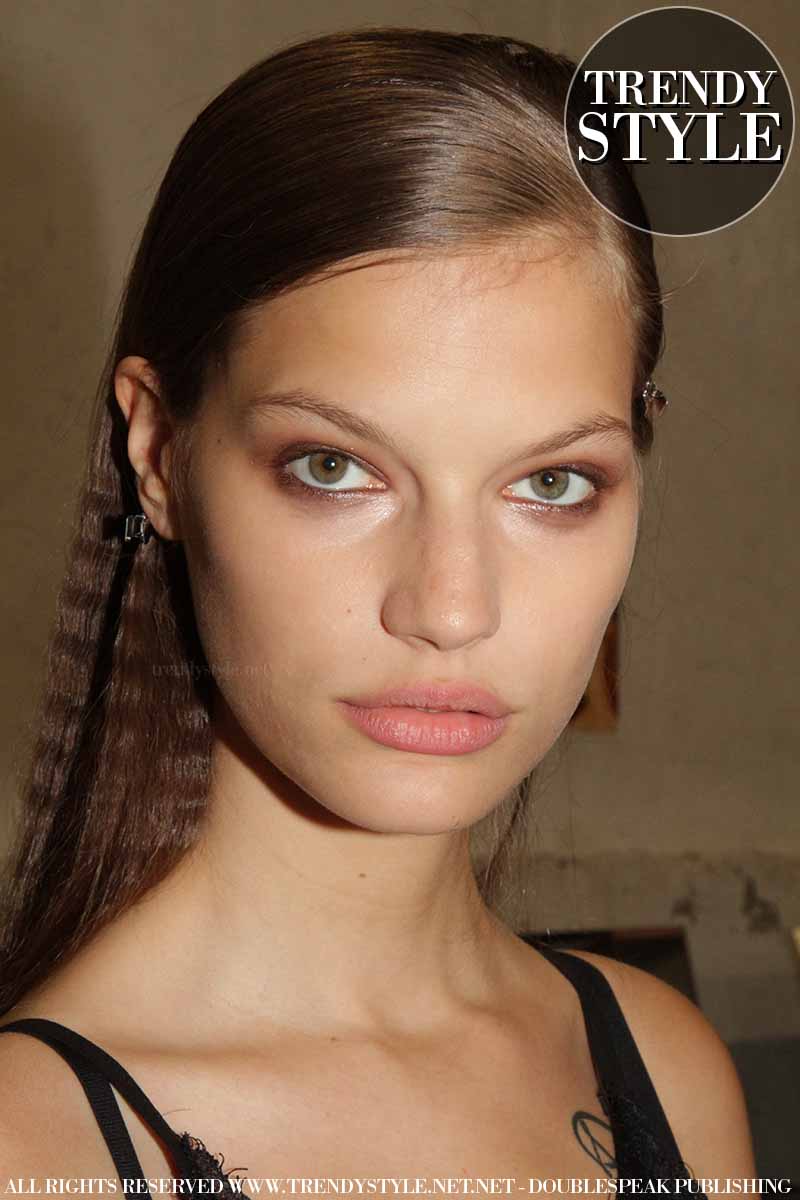 Other than that we've kept everything super duper fresh so that their skin is quite naked you know we groomed their brows there's no mascara there's no eyelashes there's no lips it's just really about this girl who it might be… the morning after the night before.
You know so she's not really made up she just looks fantastic
What did you use for the skin?
So on their skin you know we just use basic stuff like moisturizer I mean I have a very favorite product it's called 'Time Check Lotion' from MAC that is like it's a moisturizer and primer and I always use that because it just makes skin look good with no colour
A little concealer were needed we probably will add some powder because it's very hot and so in the lineup we may add a little bit of powder if necessary but we want their skin to look quite radiant and then on the eyes we use a very famous MAC product called 'Root Cream Color Base' and a little bit of teddy I call pencil in the rim of the eye, groom their brows with super cool brow pens that look literally like a felt pen and you know you can make the brows look quite natural and full so we don't want an arch brow we want it to be more childlike
And then on the lips just a little bit of lip conditioner so there's nothing on the face really there's nothing on the lips, it's all about this smoky kind of dirty eye as I would call it you know what I love about that look though I think it's quite universal it looks good on everybody because there's like I said… there's something kind of sensual about it without looking overly made up it doesn't look like a YouTube video you know instead it looks like a woman a woman who has a soul in a spirit and so that's the look we went with.
In association with ADVERSUS