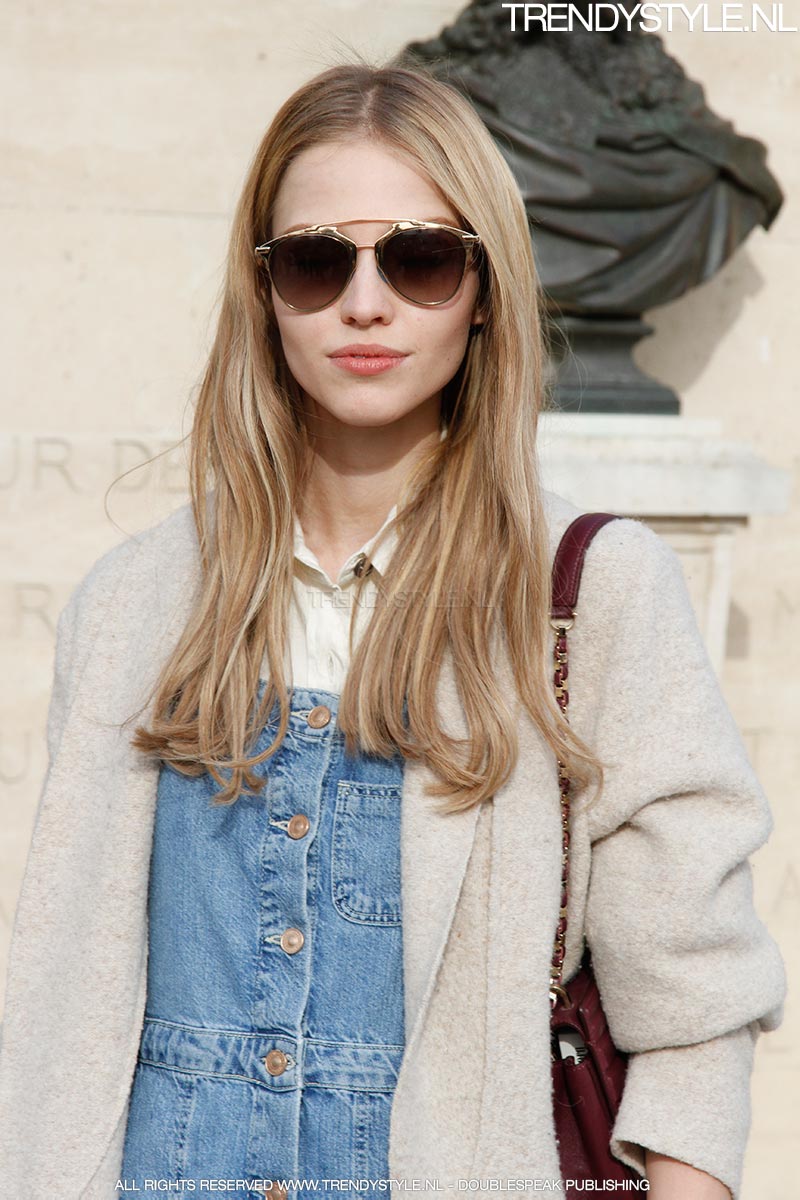 Top model Sasha Luss is not easy to shoot (we mean to take a picture of…). She is pretty capable of avoiding backstage photographers. But we photographed her 'off duty' in Les Tuileries during the Paris Fashion Week Fall Winter 2015 2016.
Of course, she is very photogenic but she is only too happy to run away when photographers come into view. Backstage at Elie Saab in Paris she showed almost nothing of herself and took a detour to the dressing room to avoid the backstage photographers.
But after the catwalk show of Elie Saab she had to go through the crowd that had gathered in Les Tuileries in Paris. She had a radiant smile for her fans and took her time. She looked relaxed, and yes, delightful in her denim dress with high boots.
Incidentally a stylish look like this one Sasha is wearing does not have to be expensive. If Iam not mistaken, I saw a denim dress like this just this afternoon (during the few hours of shopping here in Paris) at Zara :-)