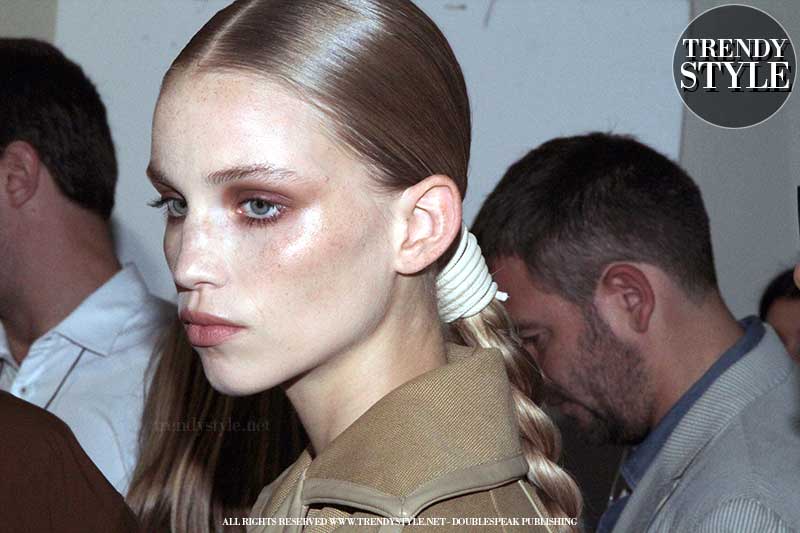 An exotic makeup look for the Max Mara Summer 2019 collection, with Tom Pecheux and the MAC Makeup Team. Exclusive interview with Tom Pecheux, one of the top makeup artists, with exclusive backstage photos and step by step instructions to copy this gorgeous makeup look. Read on, and do not forget to watch the video.
WATCH THE VIDEO INTERVIEW WITH TOM PECHEUX
Max Mara. It's all Safari color, it's very earth color…  very gorgeous, so we decided to have a very warm makeup, almost like a sunset, like a girl in a desert in Africa, somewhere very exotic but very sensual. Their eyes are very smoky, but it's a mix of copper and a bit of pink and a little bit of bronzer and a bit of brown, there is no definition it's like a splash of color with spreading all around the eyes and a little bit of gloss to catch the light and reflect the light, and a very nude something earth color.
And for the eyes it looks very difficult to me. Is it easy for us at home to make this?
Yes it's very easy because it's what I will call a smoky eye, except that it's really spread so usually in cosmetic you know you build up a darker color by the lashes and you leave some skin tone by the eyebrow. Here we are bringing the color into the eyebrow.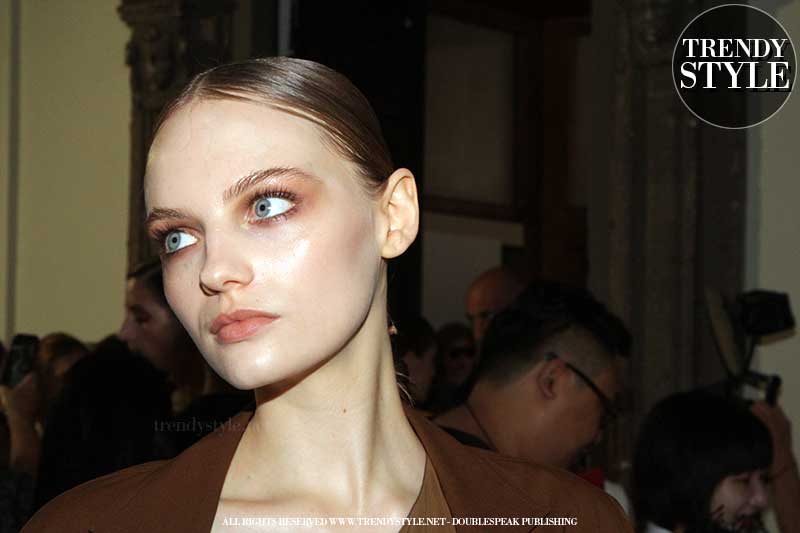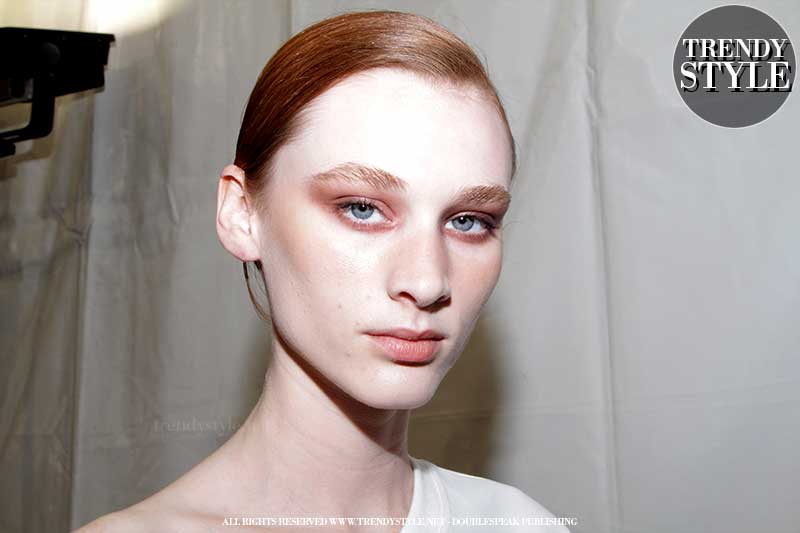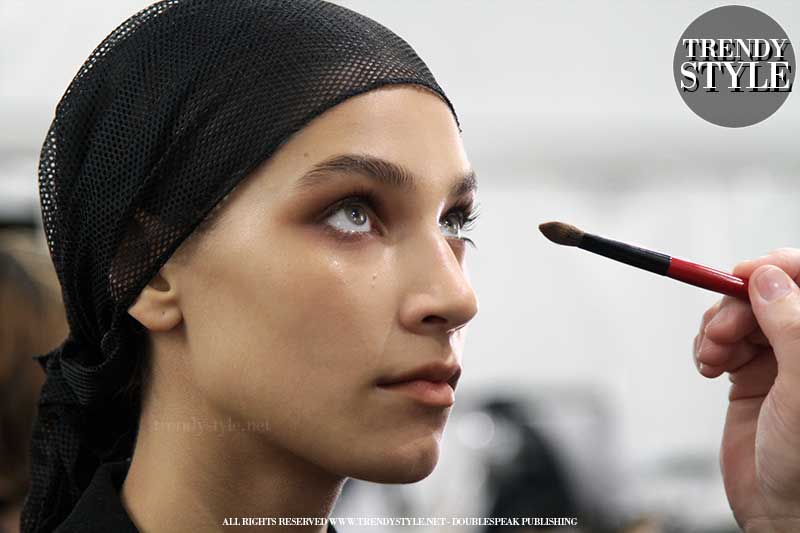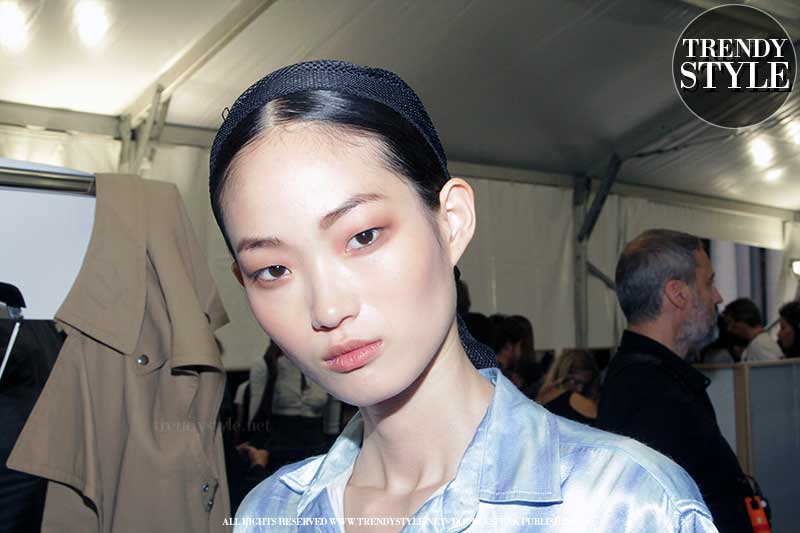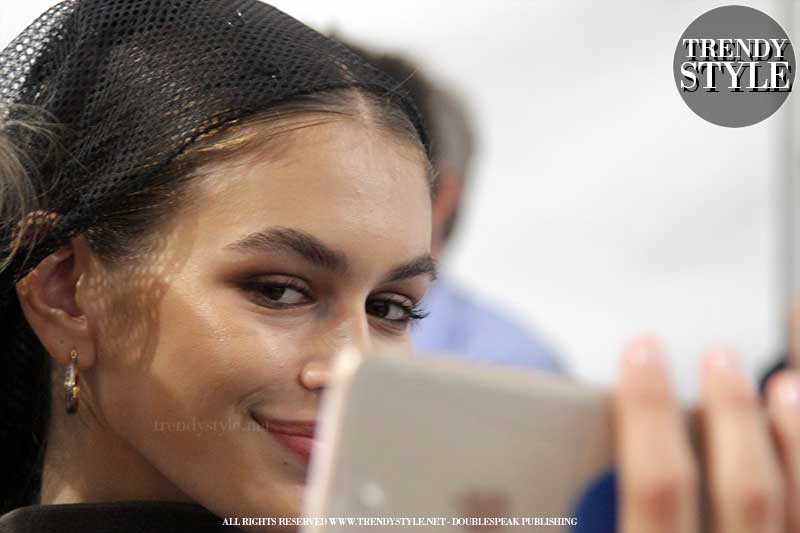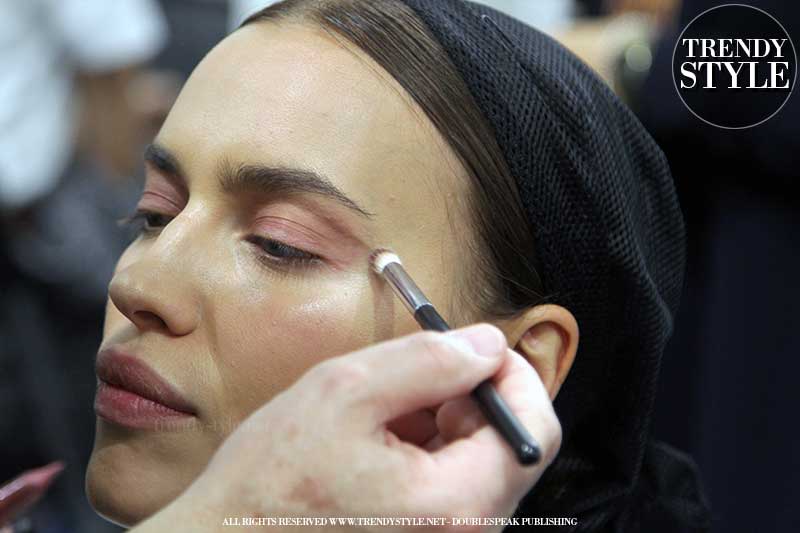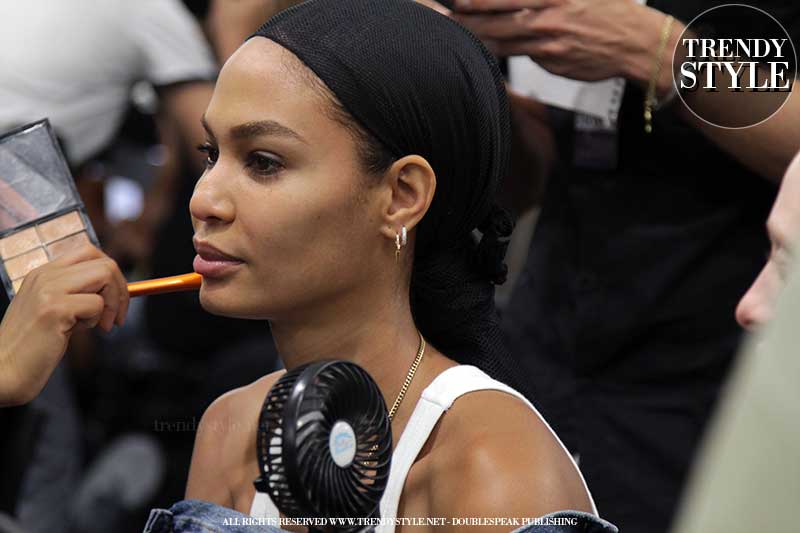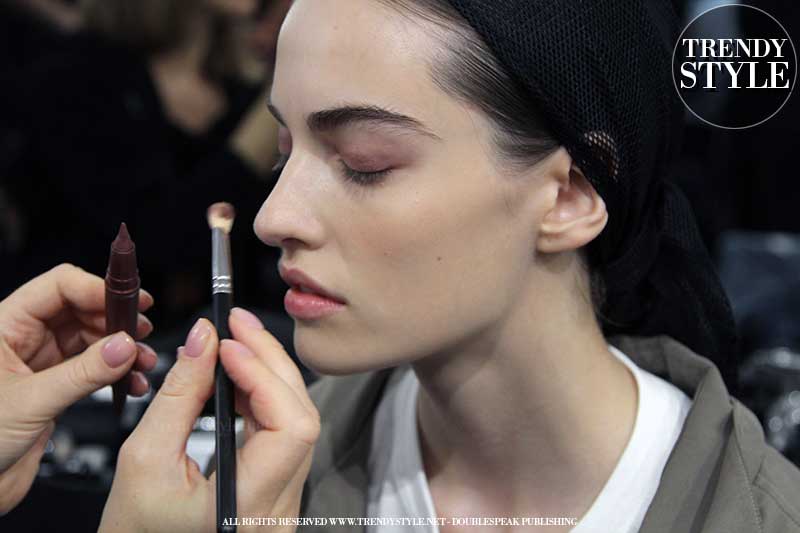 In association with ADVERSUS