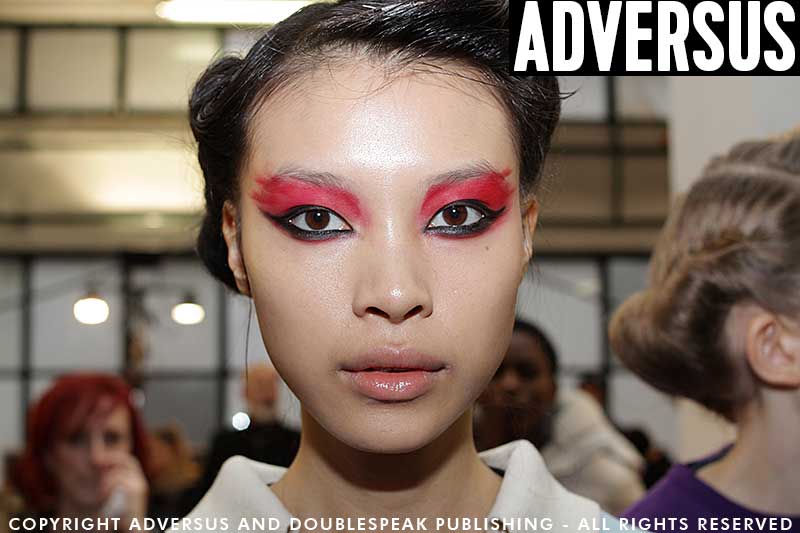 How to create a punk and romantic makeup, by using only red and black colors? Ask Tom Pecheux, probably the best makeup artist in the fashion world. The makeup look he created for the Antonio Marras Fall Winter 2018 2019 at the Milano Fashion Week was amazing. Tom created the look, and then let his MAC Makeup Team free to decide how to personalize the makeup look.
WATCH THE VIDEO HERE BELOW:

We met Tom Backstage a few minutes before the beginning of the show, and this is what he told us.
"The makeup is a pure fantasy of red and black around the eyes. I am letting my team create what they want. So it has to be soft or strong, has to be romantic, rock and punk, and the girls still have to be beautiful and feel comfortable with what they are wearing. After that… open mind, everyone has his own creativity, his own fantasy. I think it is great to celebrate individuality".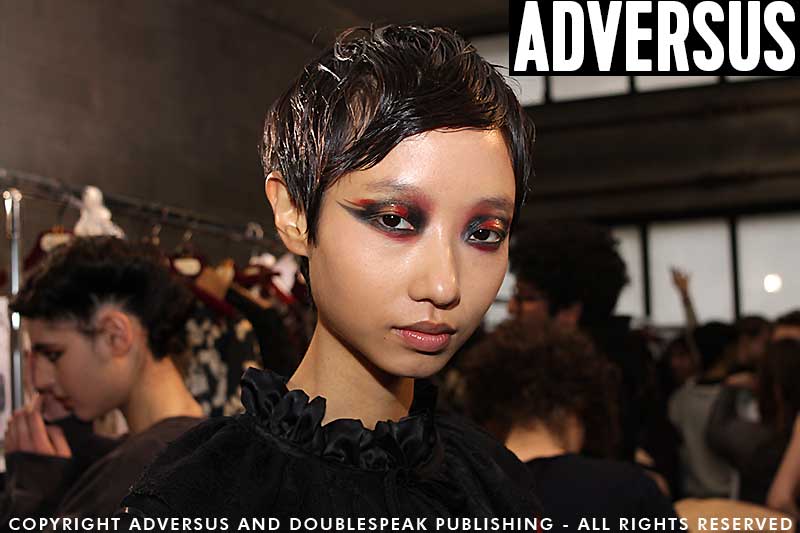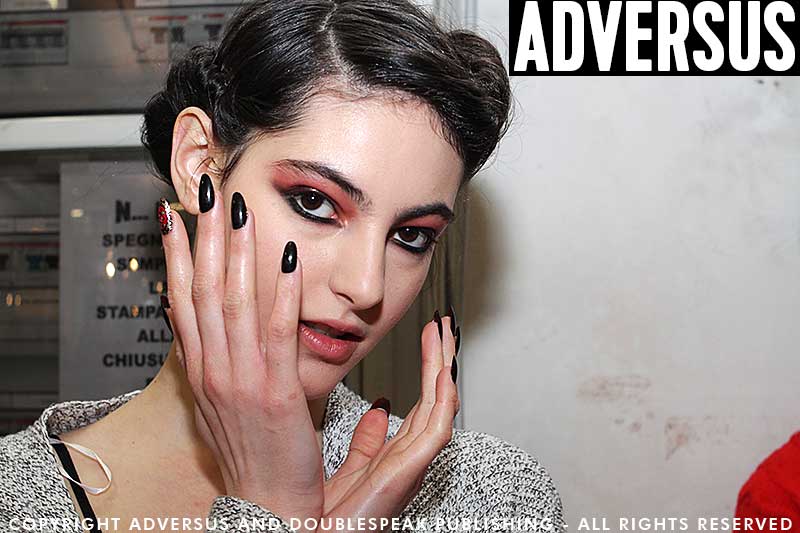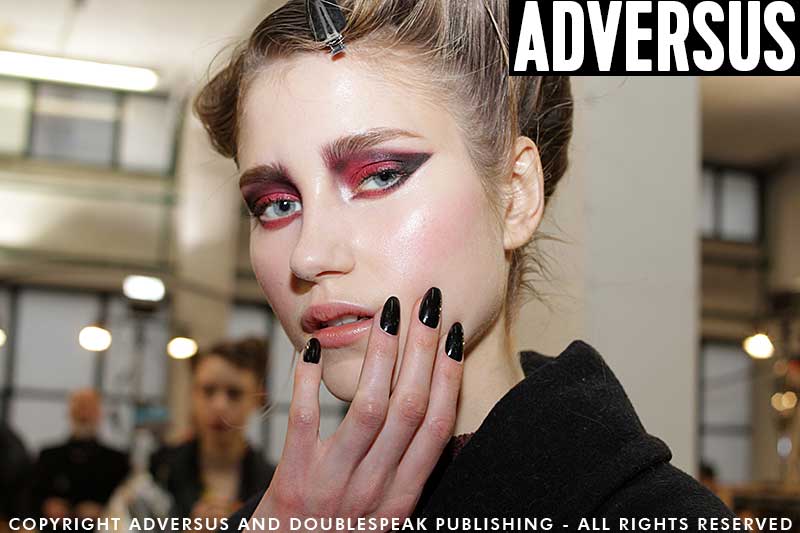 In cooperation with ADVERSUS