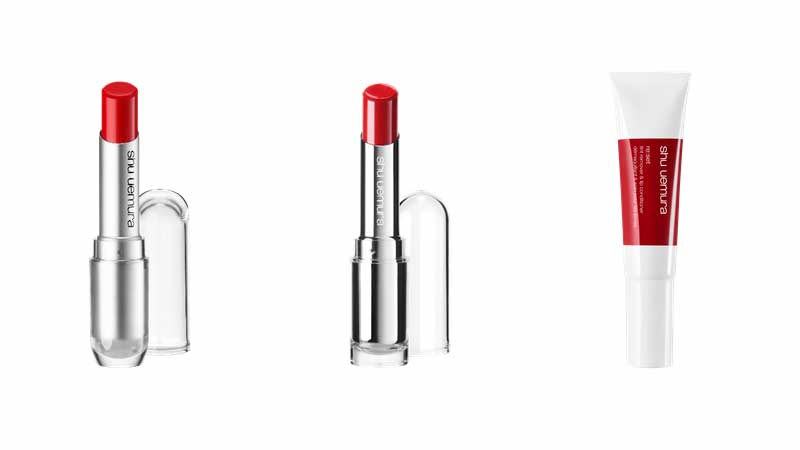 RD163 – shu uemura's iconic red
the color of strength, emotional, prosperity and joy. a color inextricably woven into japanese history, rituals and celebration. over time, red's symbolism has evolved but it remains embedded in japanese hearts and minds. in 2019,
shu uemura is proud to continue this mission with the reveal of the perfect, iconic red lipstick for all of modern asian women: RD163. the ideal balance of cool and warm tones with the potential to flatter and enhance every skin tone. the code to unlock your beauty is here.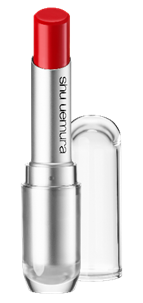 rouge unlimited matte – RD163 HK$220
rouge unlimited matte is an innovation in matte lipstick formulation: a combination of extreme matte and ultimate comfort delivering an ultra-smooth matte finish with all-day comfort.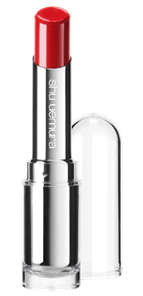 rouge unlimited lacquer shine – RD163 HK$220
to celebrate the birth of RD163, shu uemura has created an exciting new texture to join the rouge unlimited family: lacquer shine. lacquer shine brings you the ultra-smooth, melting sensation of rouge unlimited with an on-trend super wet-look finish. a modern way to wear red: flamboyant color payoff with a sensual, color-intensifying, translucent shine.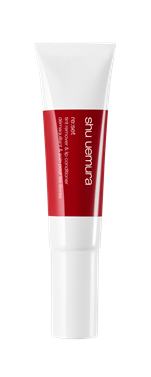 re:set tint remover & lip conditioner HK$220
take off lip color, get ready for the next look! a breakthrough formula to effortlessly remove long-lasting lipstick, even tough lip tints, returning lips to feeling soft. like a luxurious priming cleanser, re:set dissolves pigment and helps remove or wipe off dead skin cells easily, leaving the skin comfortable. re:set can be used day or night so you're always ready for your next color adventure.