Backstage at the Les Copains show at the Milan Fashion Week (Fall Winter 2016 2017) we met one of the best hair stylists on the international scene: Peter Gray. We talked about the hair styles he created for this show, and the products he used. Watch the video :-) Or/and check out the interview and photos below.
What hair look did you create for the Les Copains FW 2016 Fashion Show?
I am working on a very soft delicate feminine look. We are using a couple of products of L'Oréal: Next Day Hair [a powder spray] which gives the hair a lived-in, nice thick texture and Fresh Dust [dry shampoo] which is like a finer, more dry texture to contrast with the dewy skin. So you got the dryer hair and the dewy skin.
We are taking the hair up in a very simple little knot and then we have these wind blown pieces around the face, around the ears and in the neck.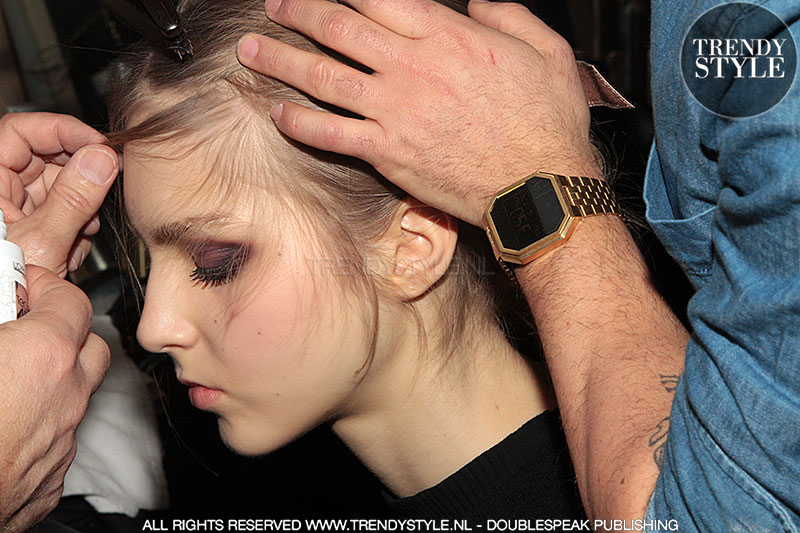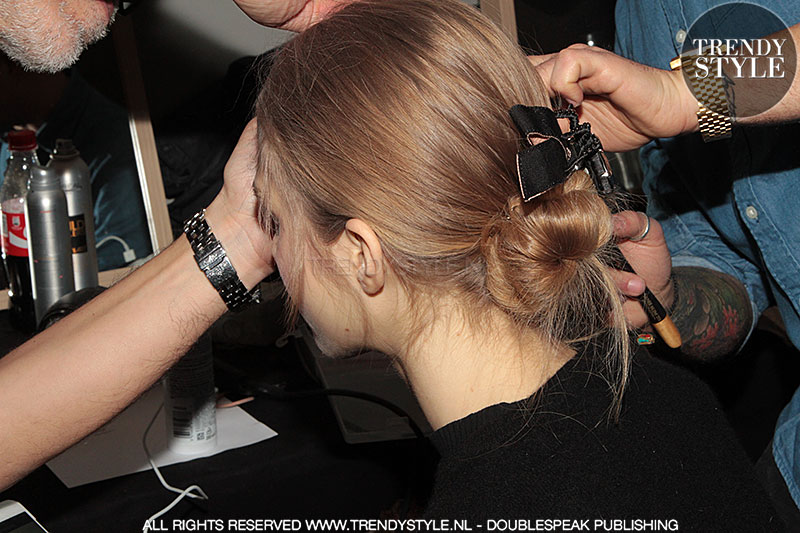 We are using the L'Oréal Fresh Dust, Next Day Hair and for finer hair we are using Clay Spray and Constructor Spray mixed together. It is a great thickening mixture.
Do we see a hair trend here?
I hope there is no such a thing as trends anymore. I hope that women can look at the show and look at all the fashion ideas out there and pick and choose the things that suit them. The only think I like is when women play a little bit and just enjoy the change.