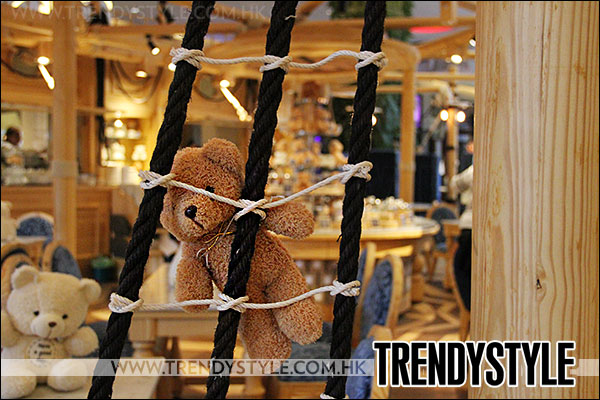 I told you I would go and see for myself all the new Mr. Jones' Orphanage branches while visiting Bangkok. I will discover the story behind this mysterious Teddy Bear Factories & Cake & Cookies Shops. They may look similar but boy, are they different! Every place has its own feeling. Mr. Jones must be a little moody :-)
Yesterday I paid a visit to Mr. Jones' Orphanage in Central World. It's crazy! On the 7th Floor in the middle of a big open space you will find a blonde wooden pirate ship. It stranded on the shore a while ago and the teddy bears are taking over command! It is sweet and wild at the same time. Do you see them swinging on the ropes?
And look what's in the boat! There you will see the cook and her staff preparing the most delicious strawberry sponge cakes, strawberry waffles, cookies monsters, blueberry cheese cakes and all sorts of milkshakes…
Enough for now. My next visit will be to the third new branch in Mall Bangkapi and I will go there by boat! Stay tuned.