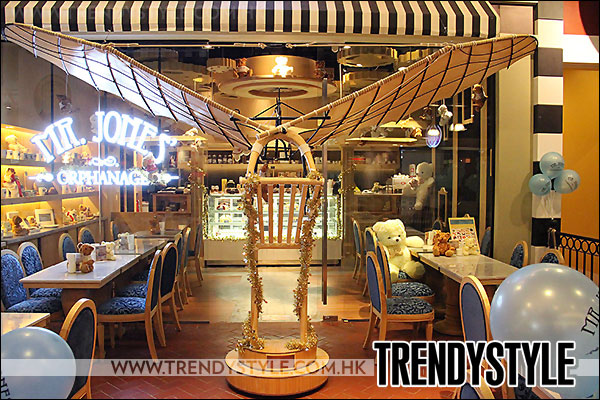 Did you follow my previous posts on Mr. Jones, the imaginary old hippy and so-called spiritual father of the Mr. Jones' Orphanages, Bear Factory and Coffee Shops in Bangkok (with o so yummy cakes to pamper bears and sweet tooths like you and me?). Then let me tell you about my visit to the newest Mr. Jones' Orphanage branch, a wonderful place in a wonderful location: Terminal 21, one of the most spectacular shopping malls in Bangkok.
The Terminal 21 mall, being built as an airport terminal with check-in counters, airport monitors and staff in flight attendant uniforms, brings the whole world to you. Each escalator leads to another fashionable metropolis. Here you can travel from Rome to London and from Istanbul to Tokyo. Ready to take off? Then travel with me to the 4th floor!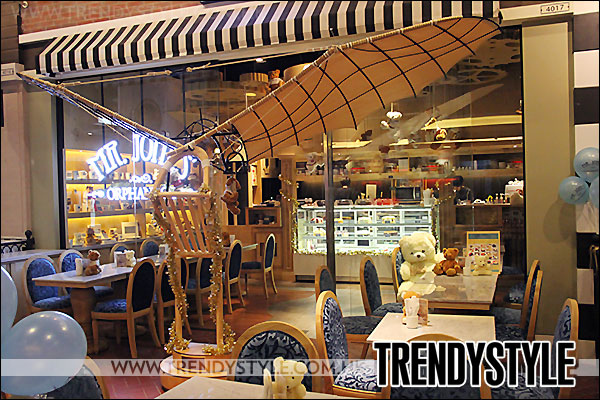 After all my posts (:-))   you will know the blonde wood, the blue velvet and – of course – the teddy bears that characterize the Mr. Jones' Orphanage coffee shops so it will be easy to find the place. And otherwise just look out for a old fashioned flying machine (yes, just like one of those Leonardo Da Vinci designs!) with teddy bear in the middle of a terrace. You can't miss it! It is there where you will find the newest Mr. Jones' Orphanage. Perfectly in line with the Terminal 21 mall's flying theme.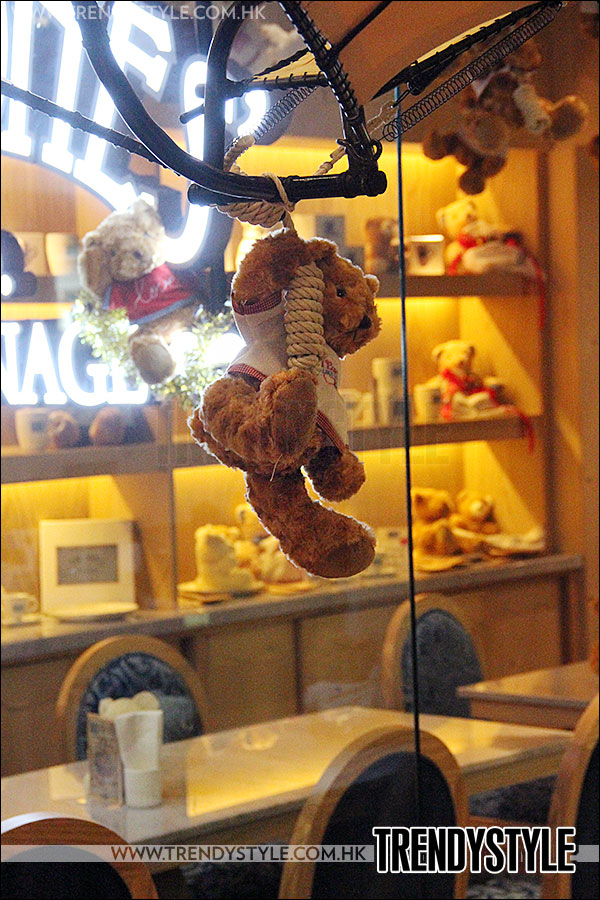 Now, take a seat under one of the plane wings, indulge yourself in cake, coffee, tea and milk and relax. You have reached your destination :-)