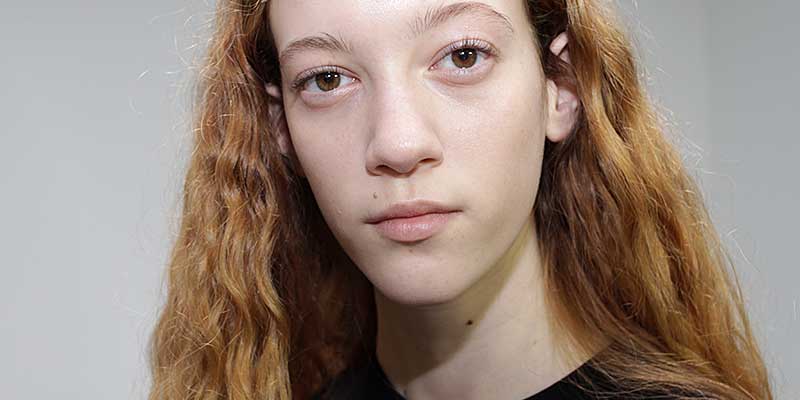 Natural make-up is still going strong (we think it always will), also for the  Fall Winter 2018 2019 season. Backstage at the MSGM FW 2018 2019 Fashion Show in Milan we met make-up artist Fara Homidi. Together with the MAC Cosmetics Team she created the make-up look for this show. The look is very, very natural. Watch the video interview with Fara to learn more about this gorgeous make-up look (or read the interview below).
Interview with Fara Homidi
Fara Homidi: The idea behind the make-up? All the models are Italian so it's just really about natural Italian beauty. It's about bringing out the best of their own skin. It's a really nice natural dewy skin with a little bit of a highlight on the cheek and on the eye lid (Mixing Medium Shine MAC). And then filling in their brows if they need it, brushing them up a little bit and keeping them really looking natural. All the girls have really distinct interesting faces so that's what we want to see.
What did you use for the skin?
Fara Homidi: For the skin we used the Face and Body Foundation MAC and also MAC's pallets for concealing but only if the models had some blemishes or anything like that to cover up. So the look is very very easy and natural.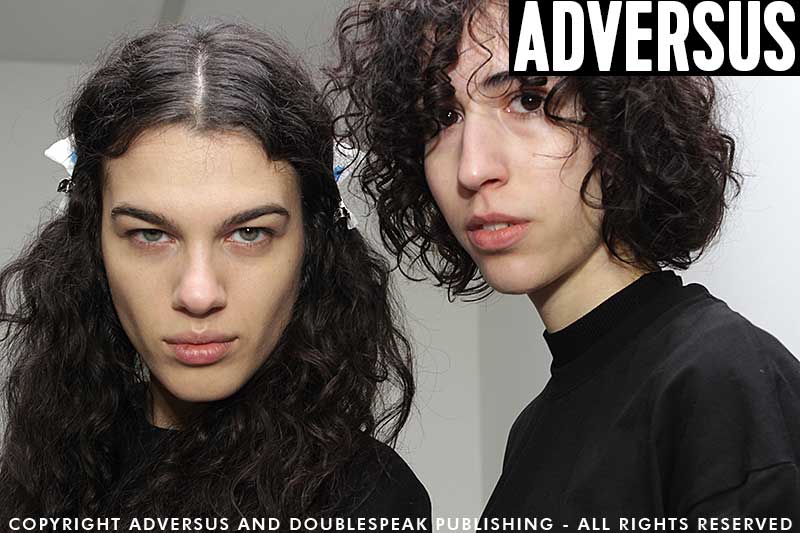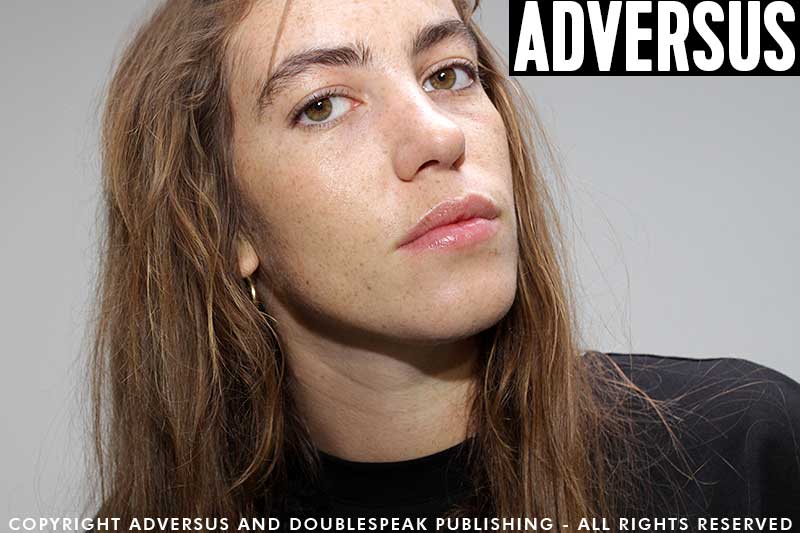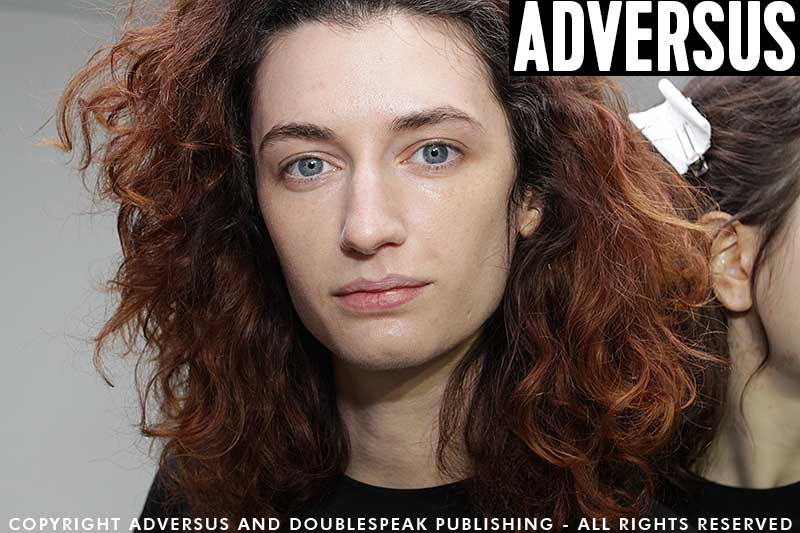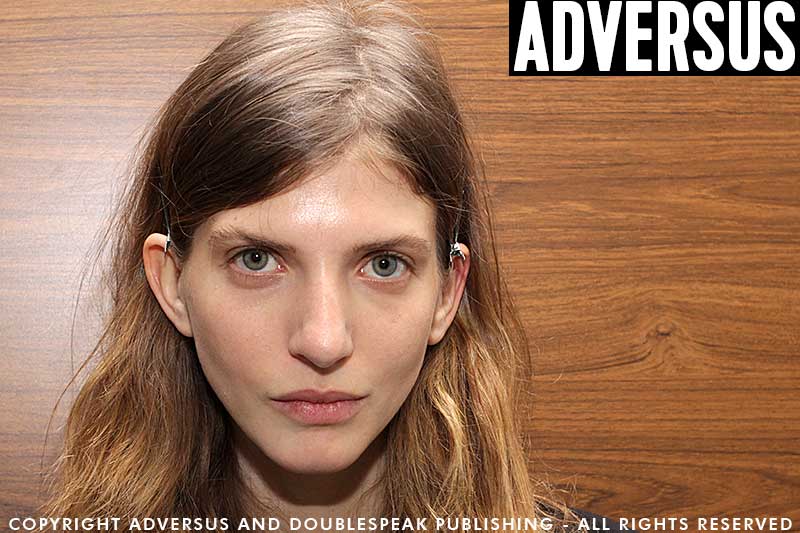 In association with
ADVERSUS