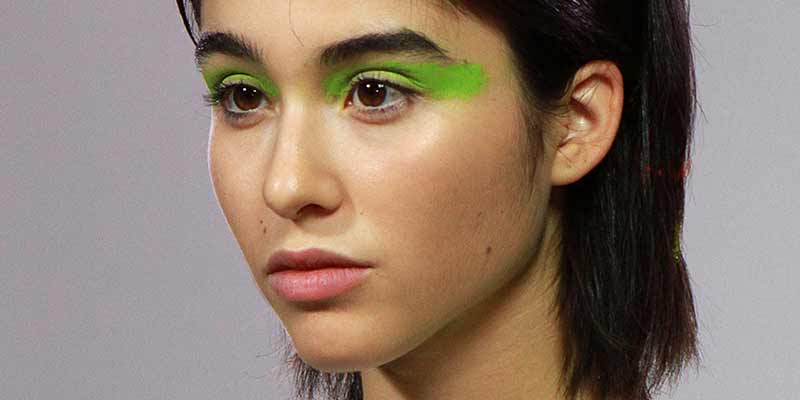 Backstage at the Byblos SS 2018 Fashion Show we met M.A.C Director of Makeup Artistry Terry Barber. The top make-up artist created a wonderful, powerful and colorful make-up look for this show. In this video Terry Barber explains the make-up look to all of us. Be inspired!
WATCH THE VIDEO BELOW:
This is what Terry Barber told us:
It is a bit of a bright eye. There are two inspirations. The first was like graffiti. I wanted it to look like the stroke of a paint brush. If you put paint on a brick wall it becomes like a little untidy and a little bit like messy at the edges. I love that effect. So it's kind of graffiti and also a slightly punk shape. This is the idea of the hard, a kind of graphic line which comes straight on eyelids. So I think this kind of woman here is kind of tougher, she's stronger, she's more interested in style rather than perfection. I'm sort of feeling that type of girl this season. She's stronger, she's individual. She doesn't wanna look the same as everybody else. She doesn't want a lot of makeup as if she just came off social media.
We've seen a lot of colors for already some seasons. What is the novelty here?
There's no such thing as a new color because already you know colors have been popular in makeup since like the seventies and the sixties. I think it's kind of the attitude of the makeup which is new. The idea of doing this really sort of playing face with just foundation is kind of new. So no blush, no contour or no lip, but just doing kind of one detail. This idea of a beautiful skin and just like one statement to me feels very modern. It's much more controlled. It's much more allowing the detail to say what you want it to say without having to do a full glamour. That to me is new, the attitude is new, not necessarily the color or texture.
In cooperation with ADVERSUS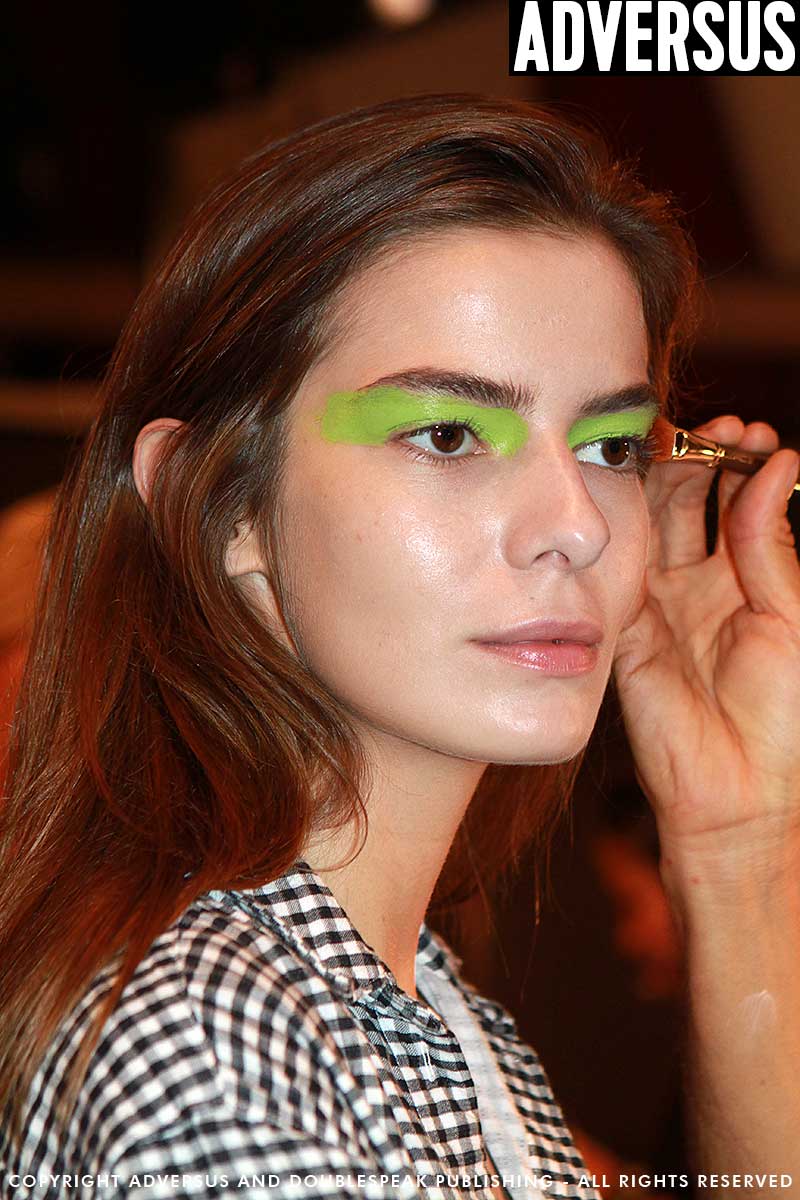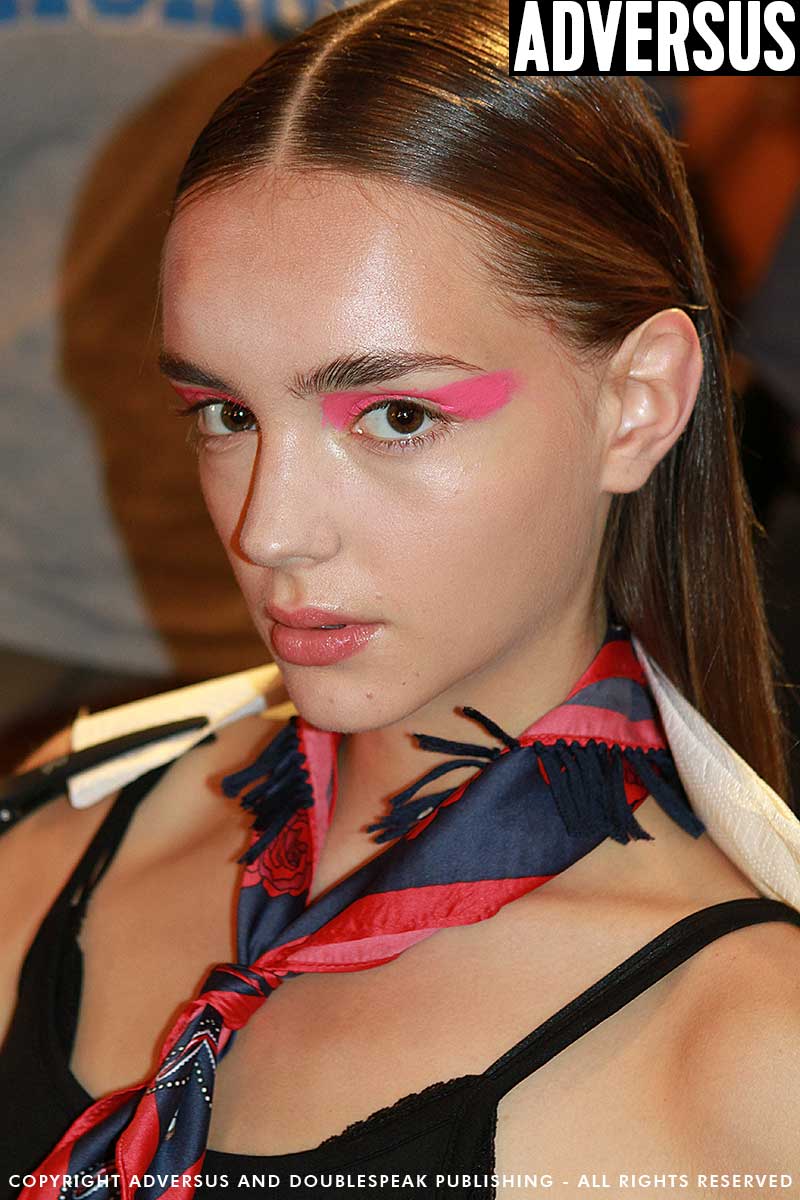 In cooperation with
ADVERSUS