Benjamin Puckey created the makeup look for MAC at the Costume National Fall Winter 2016 2017 Show in Milan. We talked to Benjamin just a few minutes before the beginning of the show about the Costume National look and about the trends to come for Fall 2016! Update you look right now. Check out the full video or read the interview below. Here is what Benjamin told us:
For this show Ennio Capasa was inspired by his archive by the nineties, so he used that as an inspiration for the collection. The collection contains a lot of jewel tones like dark blues, greens, purple, bordeaux colors…
So Capasa wanted to give the girls a very very fresh look. The hair is quite punky, quite tomboy looking, with a lot of fringes hanging in the face. So we decided to create a focal point as a lip and chose an orangy red lipstick, called Velvetease Lip Pencil in Lover's Lane. We applied it with a brush, looking as the girls had just given a guy, or a girl, a kiss. It is a very fresh and playful look.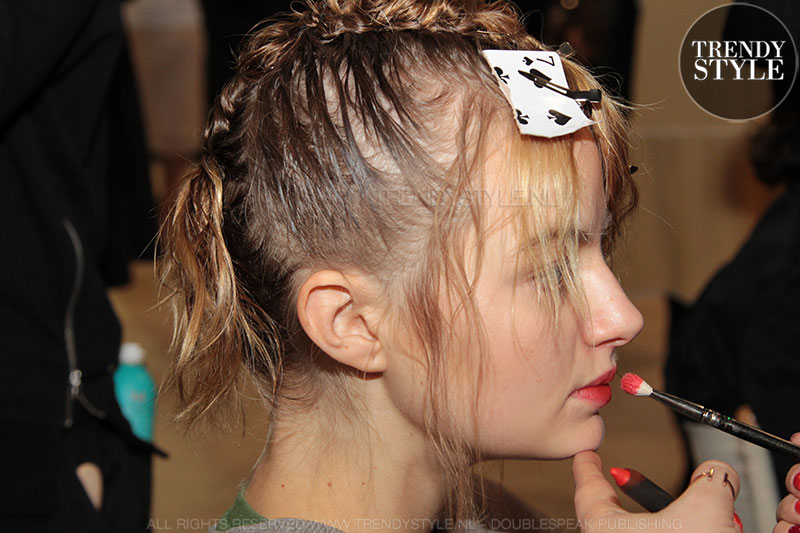 The skin is very luminous, we used M.A.C Pro Longwear as a foundation and we applied a new highlighter stick called 'Mac Quik Trik Stick' to the high points in the face to get a beautiful sheen to the skin.
The eyebrows we brushed up and the eyelids we glossed up with a new M.A.C Eye gloss in a shimmery taupe shade. We didn't use any mascara so the focus is pure on the lips and the shine of the skin and the eyes.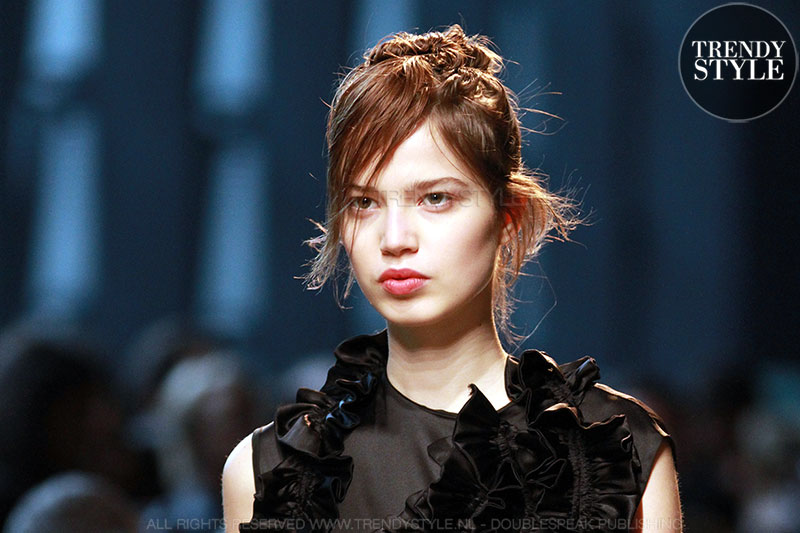 Which colors do you expect for Fall 2016?
I expect to be there a very bare skin. I think the lip is making a huge come back. Glitter is making a massive come back. And as usual the dark eyes are coming back as well. But glitter is huge this fall.
We will keep this in mind. Thank you, Benjamin!