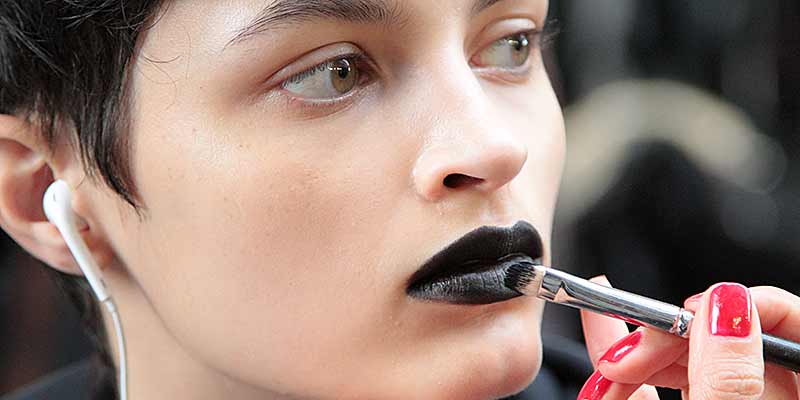 Backstage at the MSGM SS 2018 Fashion Show we met and interviewed make-up artist Fara Homidi. For this show she created a very clean and fresh make-up look with focus on the lips. Watch the video interview, have a look at the photo's and get inspired to have some fun with crazy lipstick colors. Go for it!
This is what Fara Homidi told us about the make-up look at the MSGM SS 2018 Fashion Show:
'This whole collection is about color therapy and the way colors make you feel. So what we're doing with the makeup is that we're doing a really bright statement lip in a range of colors from black to geranium to bright orange to fuchsia.'
'So we focus on the color and also on the way we are throwing the lipstick on the lips, the way that makes you feel as a woman. It gives you strength and it brightens up your day. So that's what we're focusing on.'
'The skin is really just youthful, fresh, like no makeup-makeup skin, just glowing, easy. It is easy. We're just adding a little bit of a shimmery gloss in the tear ducts of the eyes, and that's it.'
'The eyebrows? We are keeping them natural because we want the focus on lips.'
Thank you, Fara.
In association with
ADVERSUS