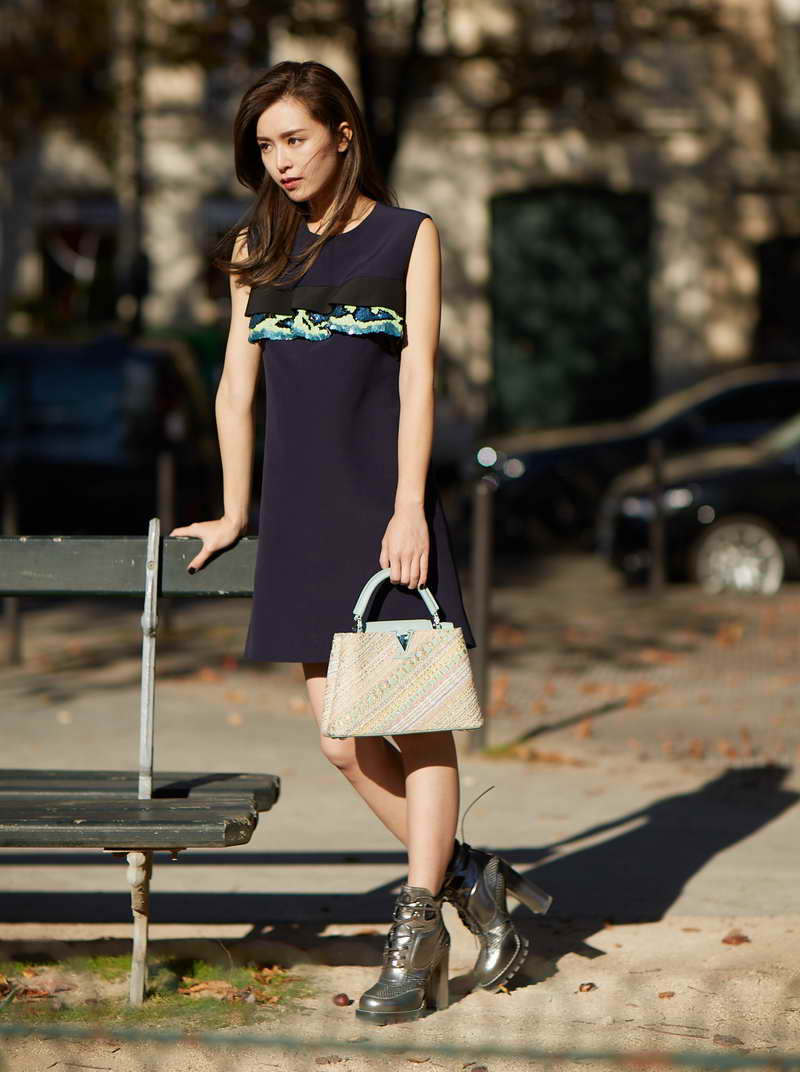 Hong Kong actress Janice Man wore the latest Louis Vuitton Cruise 2017 collection as she enjoyed scenery and cold crisp weather in Paris.
Brazilian idealism and Rio de Janeiro was the starting point for the Cruise 2017 collection and it captures the country's vitality, energy, freedom and urban futurism. The collection drew inspiration from the city's vibrant art and culture, featuring pieces in splashy colours, prints and futuristic silhouettes with sporty details.
Janice's showcases her style through the latest collection, matching it with the iconic bags of the season – City Steamer, Twist and Capucines.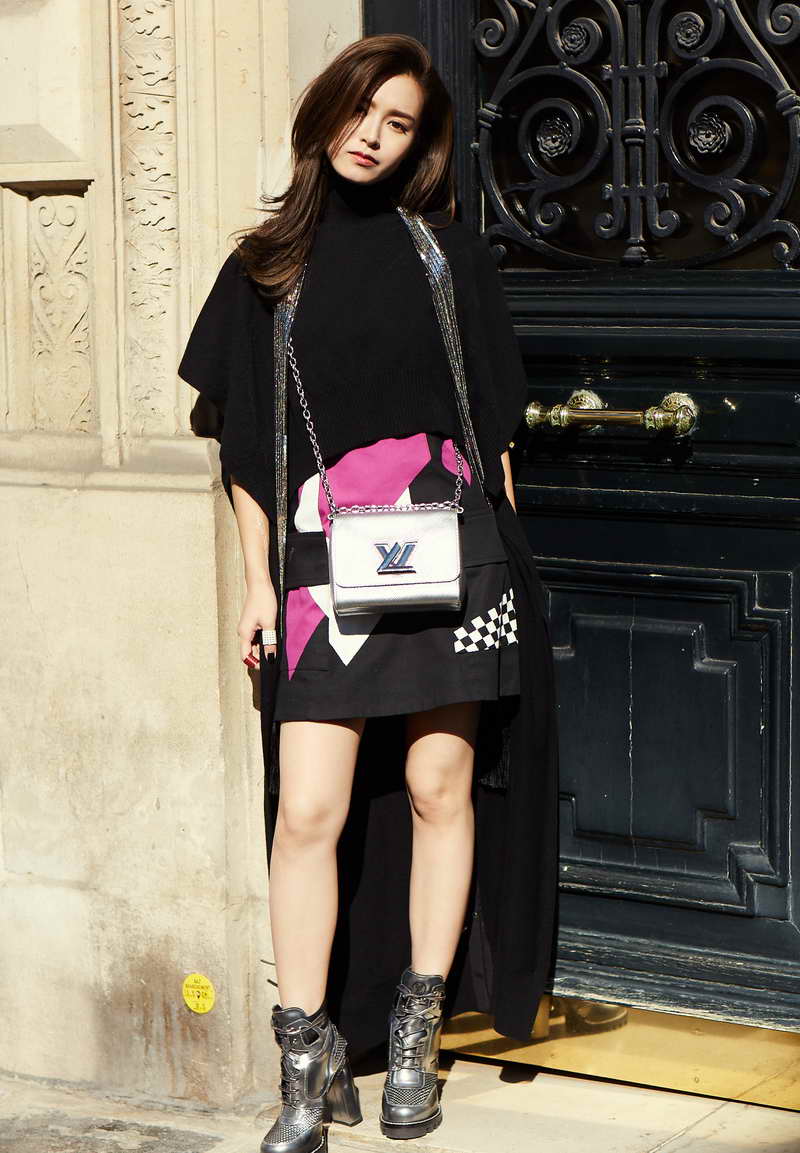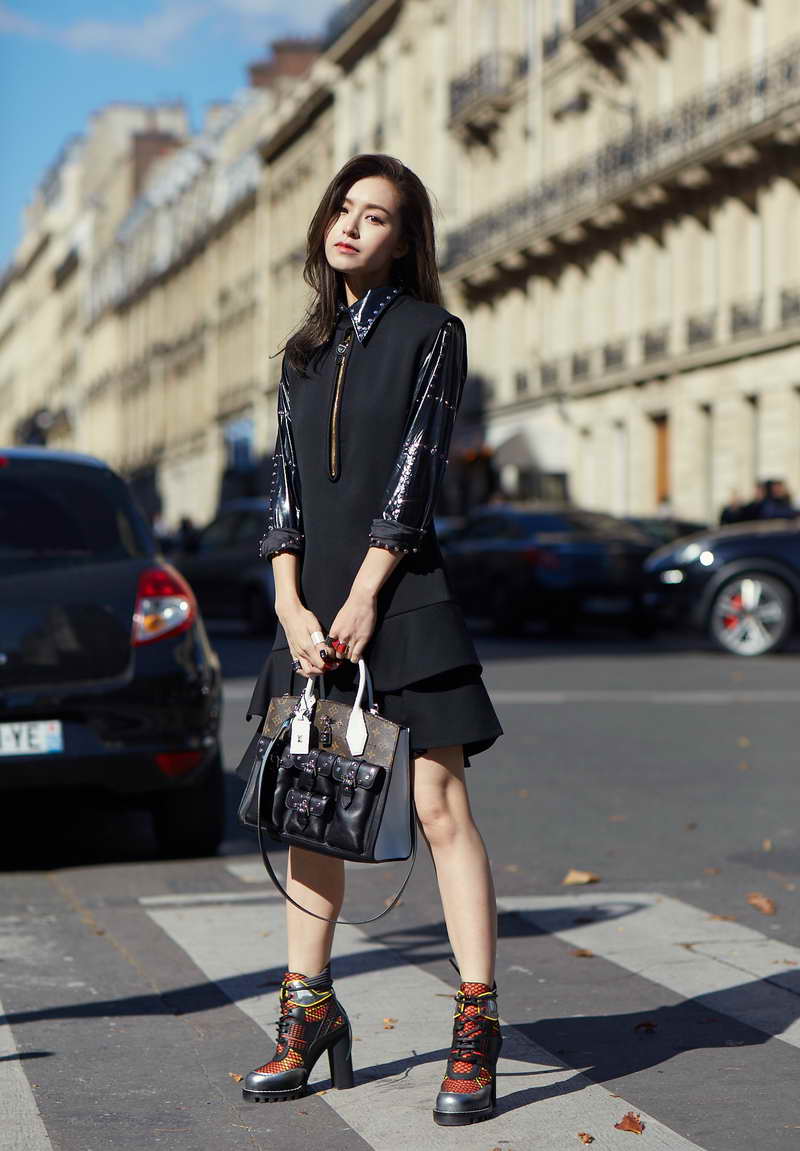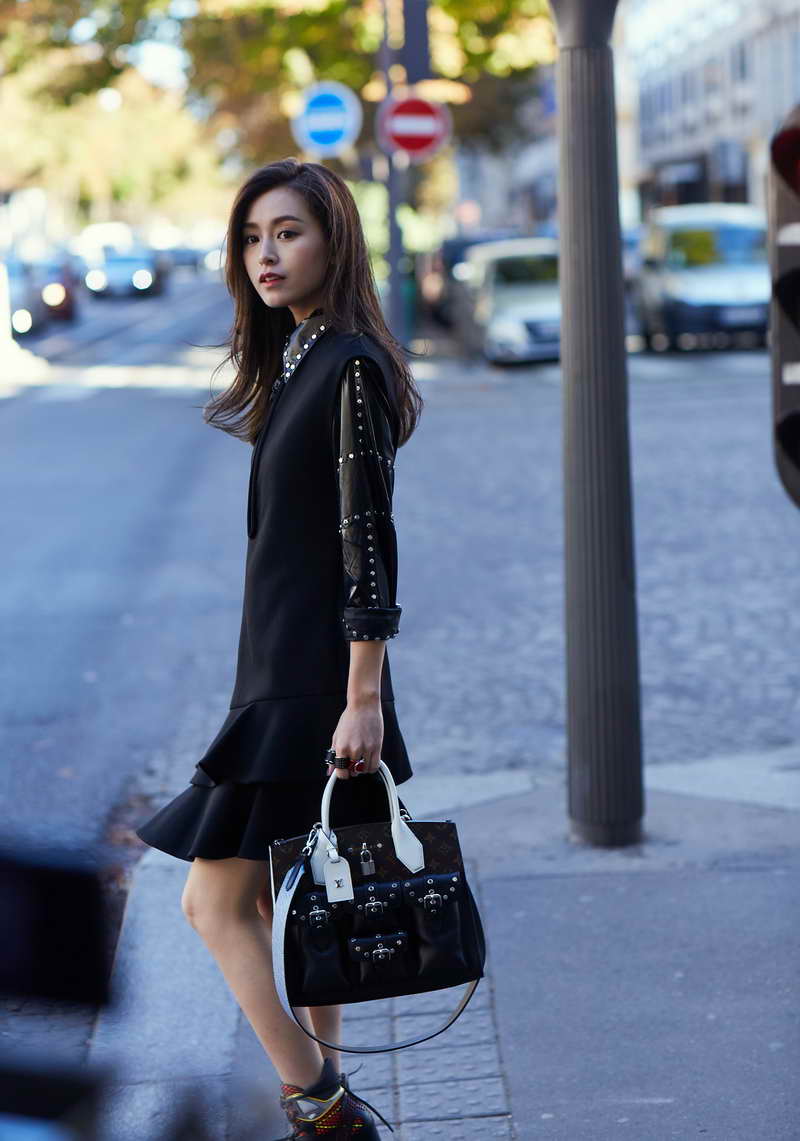 Janice matches the limited edition Twist bag with a futuristic blue leather jacket. The iconic Epi leather takes an exotic dash of colour. Inspired by colourful and rich Brazilian landscapes, this limited edition is made of printed and embossed Epi leather with dense and vivid colours.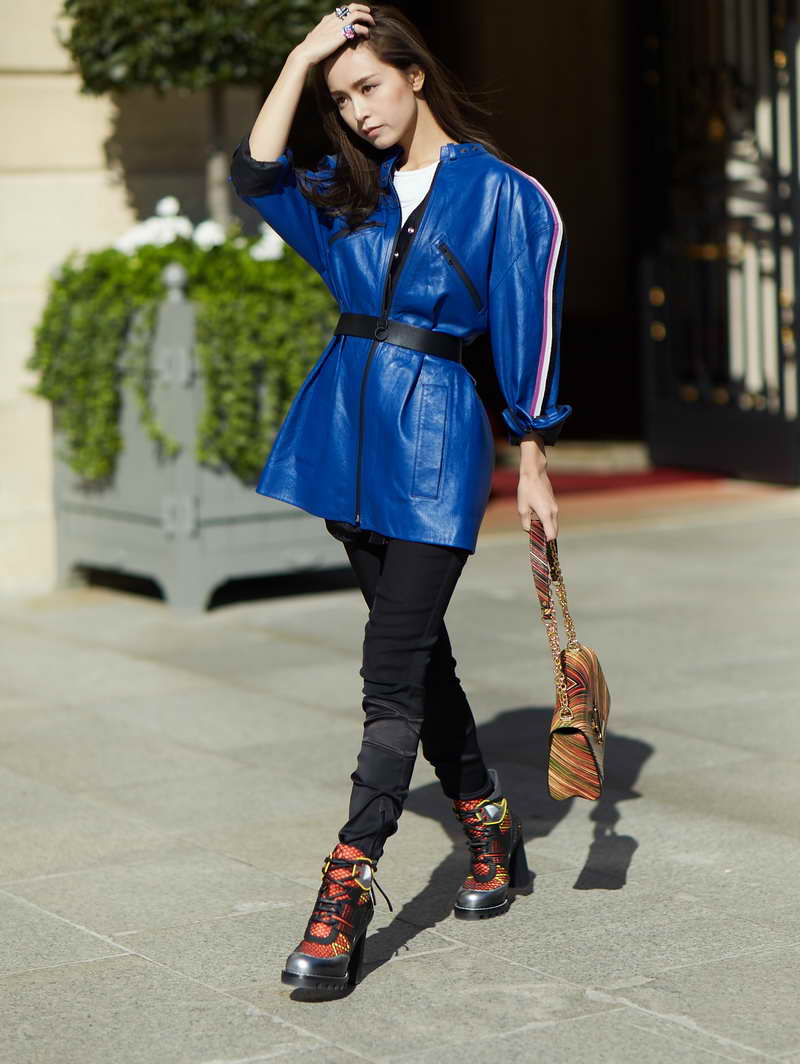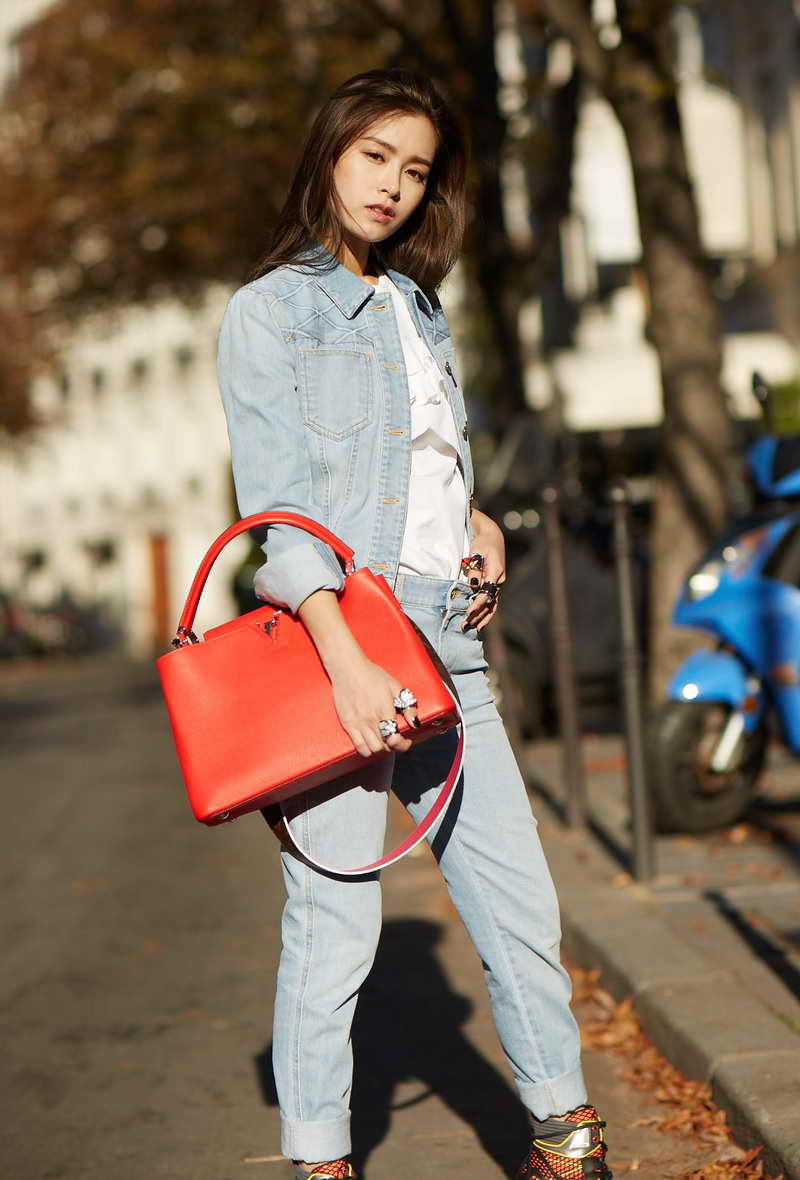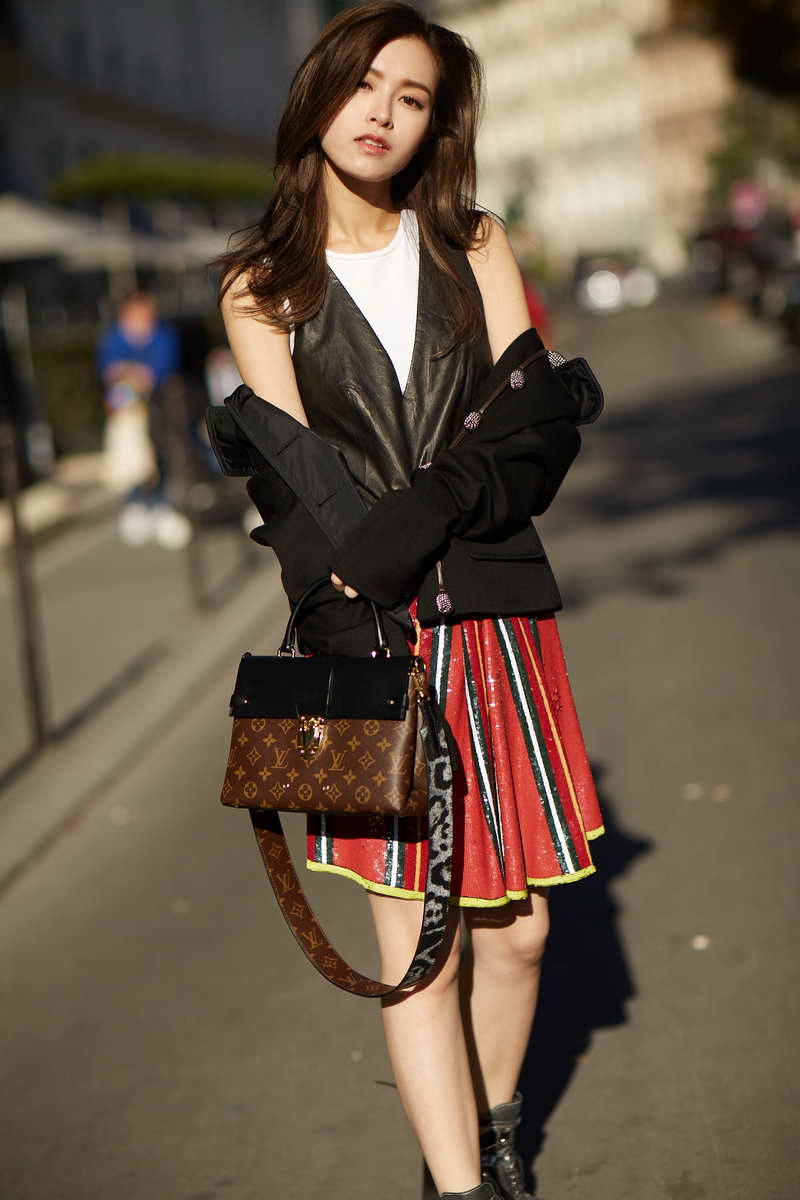 For a chic look, an all-black ensemble with the City Steamer that has been reinterpreted in an audacious and futuristic version, each pocket is highly crafted with Louis Vuitton engraved studs on smooth leather. The actress also brings out the Parisian chic side of her with a simple cashmere navy cape, adding a pop of colour with the all new Speedy Stole inspired by the car racing print and her pink.