Interview with Lili Choi, Korean Makeup Artist based in Paris, France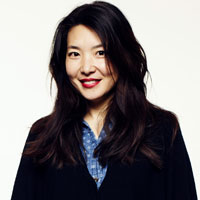 Looking for the latest makeup trends for the Fall Winter 2014/2015 season? Well, then prepare to be overwhelmed by an avalanche of information! We asked Lili Choi, Paris based Korean makeup artist (Lili is an 'all round artist', a great tattooist and a famous makeup artist – visit her website to get an idea of her skills and qualifications http://www.lilichoi.com/) to guide us through the newest, latest makeup trends.
What about natural skin look, or thick eyebrows, or maybe little rock punk smoky eyes? Sounds interesting? And what would you say if we added some natural skin combined with a mascara in 60's style and red lipstick? And some beauty and skin care secrets too? Read on, because this is a 'must read interview' for all the fashionista's among our readers. Which is 100% of our readers… Read on.
What are the new makeup trends we are going to see during the Fall Winter 2014 2015 season?
There are many inspiring make-up trends for winter 2014 2015. Here are some key trends:
1. Natural skin look that allows you to play with rosy lips, peachy cheeks. The skin must be nearly transparent. If you have freckles, let them show!
2. Thick eyebrows for more expression and personality but the brows must look very natural. Draw the 'little hairs' one by one!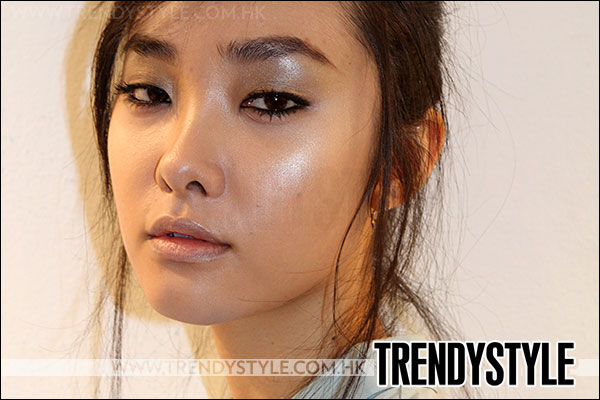 3. Little rock punk smoky eyes that you can create with the use of transparent creamy black eyeshadow.
4. Pastels such as pink lilac on the eyes.
5. Natural skin combined with a mascara in 60's style (mascara on the upper and lower lashes)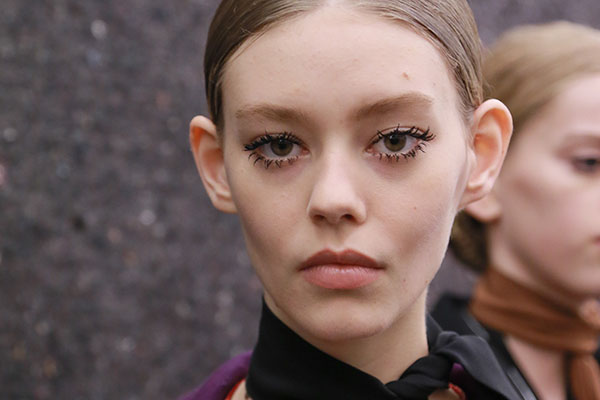 6. Red lipstick: berry/cherry lips, red wine. The textures must be rather matte.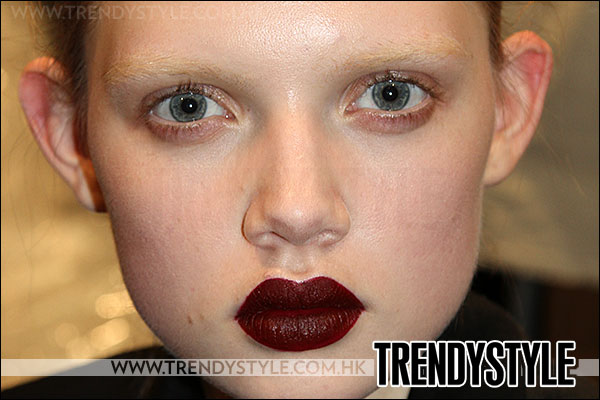 Which one is your personal favorite, and why?
I really like expressive eyebrows that show and emphasize your personality (the second trend I mentioned above). And I also like the little rock punk smoky eyes done with transparent creamy black eye shadow (the third trend).
How can we create this makeup look?
First you put the black cream close to lash line (like an eyeliner) and then you fade the black with clean fingers for a degrade effect. It is important to use a transparent black product. It must look COOL!
Every trend has (sometimes) also a 'countertrend'. Is there a makeup trend you personally would like to see catching on, even if it has not been 'pushed and promoted' on the latest catwalks?
I would say, the black cat eyeliner make-up that is practically all seasons in trend but it is not always mentioned anymore as it is a kind of 'evergreen', an eternal trend :)
Your personal advice (or favorite makeup or skin care product) for the woman who wants to take good care of her skin/look also during the cold, winter season.
1. Tom Ford Shade and Illuminate (Intensity One). I love it, j'adore!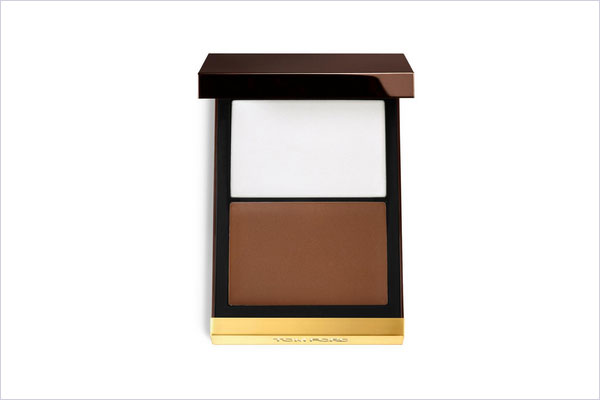 2. Nars 413 BLKR, the must-have lip color of this winter
3 Nars Cactus Flower, perfect for lovely healthy cheeks
4. MSH Japan, Eyebrow Love Liner Eyebrow Liquid, an amazing product for creating thick eyebrows, drawing the hairs one by one. All my celebrity clients love this product :)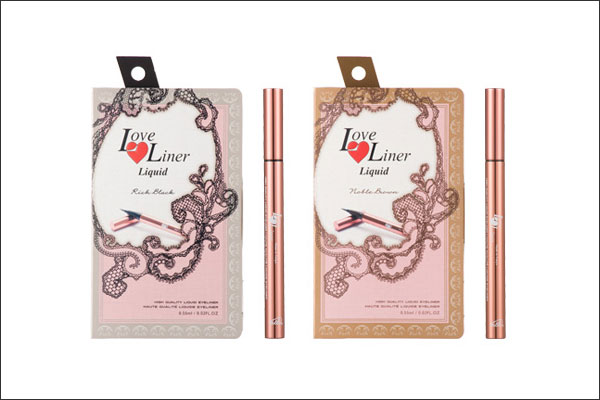 Your personal advice (or favorite makeup or skin care product) for the woman who wants to take good care of her skin/look also during the cold, winter season.
These are my skin care personal tips. I love use De Saint Hilaire/organic vegetal oils, especially the apricot kernel oil or the sweet almond oil. These oils are great to remove makeup (they even take off mascara!). And I take care of my skin with organic vegetal oil of rose musky. I apply the oil before I go to sleep. It is a very good moisturizer and also anti-aging!
Thank you, and we hope we will be able to have you as our expert guest on TRENDYSTYLE HONG KONG again in the future.
Alessio Cristianini for TRENDYSTYLE HONG KONG
Lili Choi http://www.lilichoi.com/
Born in Korea, Lili Choi started make up as First Assistant to Tom Pecheux (4 years), she has been a freelance make up artist for 8 years, working through Artlist Agency in Paris with French, Spanish, German, Korean and Japanese Vogue, Harpers Bazaar, Pop, Dazed Confused, Chanel, Lancôme, Christian Dior, Givenchy, Mac Cosmetics, Cacharel and Diesel to name a few. Impressive to say the least.
And it goes on. Lili worked with People like Amanda Seyfried for the last Givenchy Perfume campaign, Bjork, Kate Winslet, Tilda Switon, Carin Roitfeld. In 2012 she collaborated with Cacharel for 'Amor Amor by Lili Choi' limited bottle with her creation tattoo design.