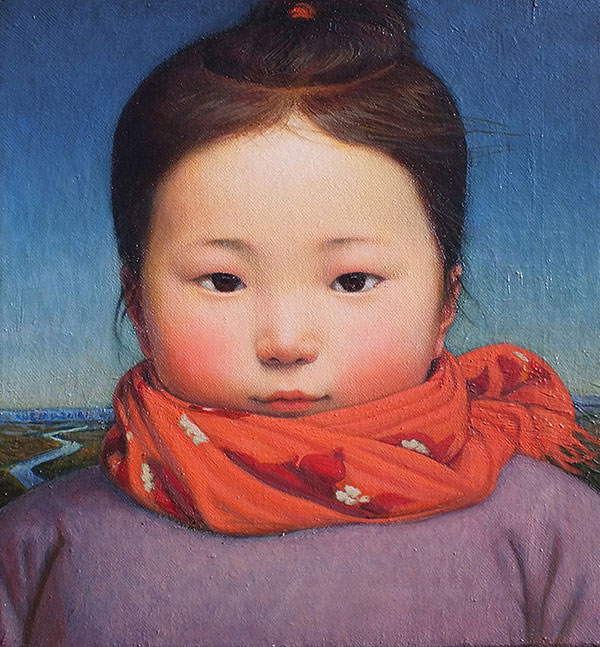 And here some news for art lovers! Karin Weber, one of Hong Kong's most established art galleries, presenting and promoting local, regional and international contemporary art, will showcase from December 17th 2014 to January 31st 2014 its special Christmas and New Year group show: 'A Trove of Small Treasures', a vibrant collection of smaller works by key gallery artists Brainrental, Tina Buchholtz, Vincent Ip Wan Sang, Fay Ku, Xue Mo, Carmen Ng and Willi Siber. Have a look at some of the works we published on this page and admit it: you cannot miss this exhibition.
Artists have often used smaller sized works to showcase their particular talents and exceptional craftsmanship. From miniature illuminated prayer books in seventeenth century Europe to objects crafted from precious jade, lacquer, wood or porcelain in the Chinese Ming and Qing dynasties, small suggests special. As a wealth of materials, skill and labour is condensed into a limited space, something powerful is created in the process – small really is beautiful.
'A Trove of Small Treasures' at Karin Weber Gallery brings together diminutive but perfectly executed works, each and every piece testament to the talents of its creator. Several of the artists have created small pieces specifically for this show, employing media that range from painting to photography, sculpture to installation. The exhibition also illustrates the extent to which skill and craftsmanship transcend geographical boundaries and age. Participating artists come from all over the world, ranging from Hong Kong to Germany, China and the USA, and are at different stages in their respective careers – some just starting out, some highly established and authorities in their chosen field. Collectively, they demonstrate the role for small works in each artist's portfolio, and the versatility of this size in demonstrating 'best in class' talent across a multitude of themes and formats.
Karin Weber Gallery G/F, 20 Aberdeen Street, SOHO, Central, Hong Kong. Photo's: courtesy of Karin Weber Gallery