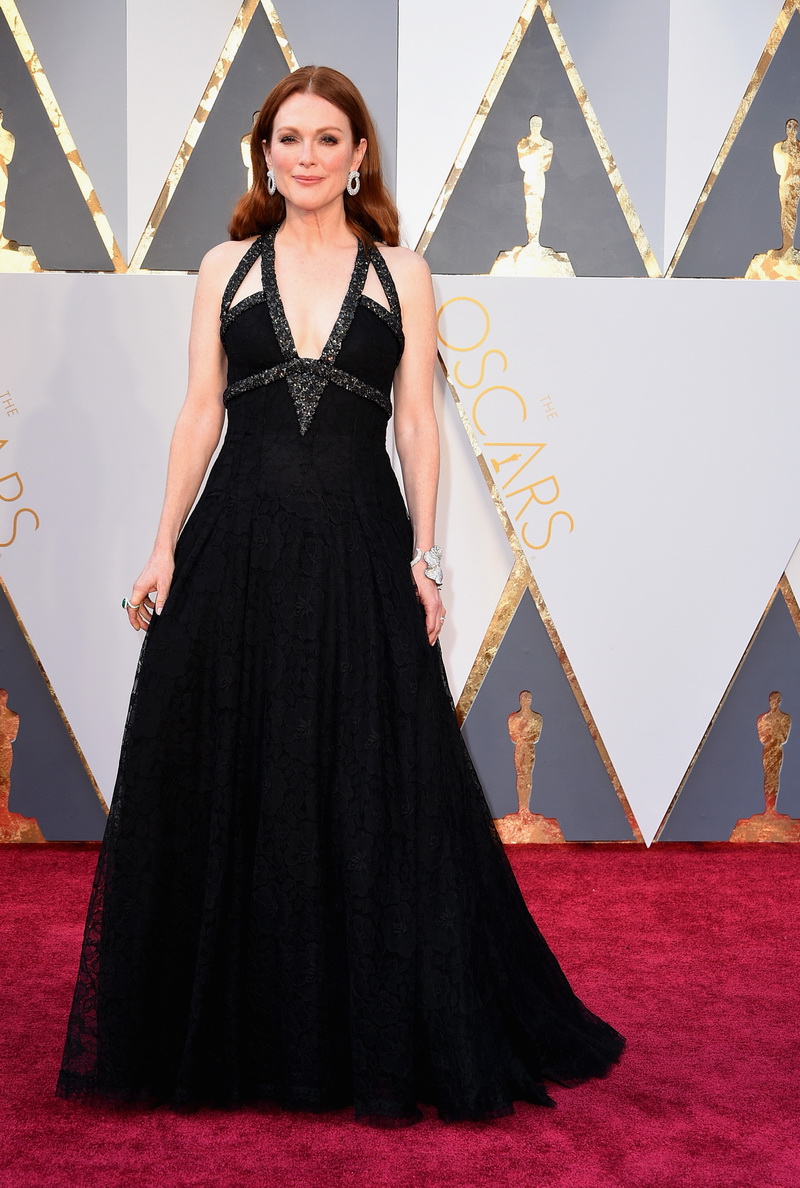 Julianne MOORE, presented the award for "Best Actor", wearing a custom CHANEL Haute Couture dress to the 88th Academy Awards. The black lace corset dress with structured top, embroidered straps and silk tulle underskirts is inspired by the Haute Couture Spring-Summer 2016
The dress required 500 hours of work and 22 people to complete. 15 seamstresses and 110 hours of work to embroider the dress in Paris.
The straps are embroidered by Lesage. 1500 black Swarovski diamond stones in a silver shade and in different sizes and shapes such as triangles, squares, cushions, circles and spirals are applied to a layer of lace and organdy. They are then embroidered and completely covered by black silk tulle, which has been frayed around the edges.