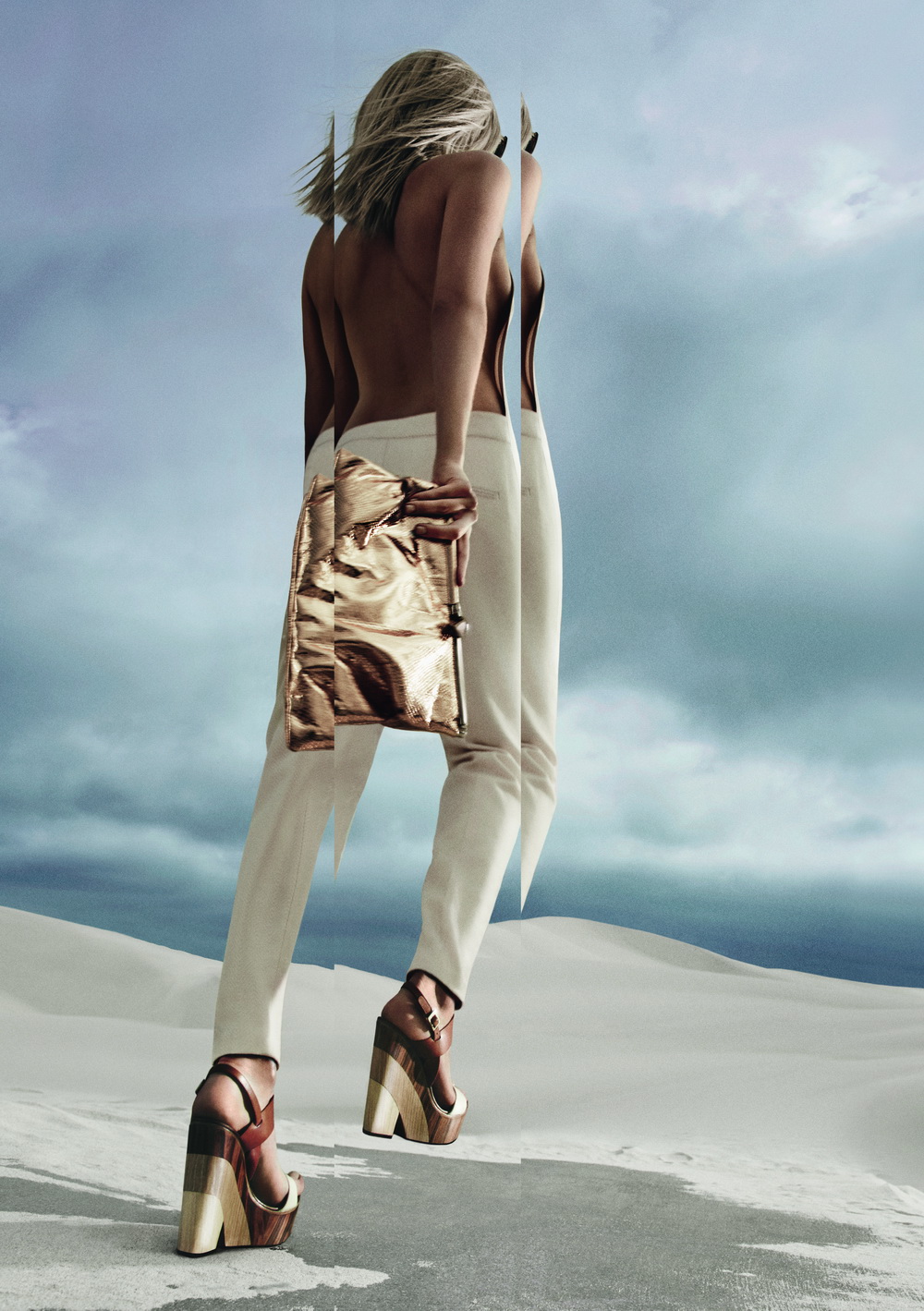 New perspectives are explored in the 2015 Pre-Fall Collection which embraces the notion of trompe-l'oeil with designs that deceive the eye using dimensional colour blocking. Creative Director, Sandra Choi, was inspired by American artist James Turrell's work that plays with light and space creating images that aren't what they seem at first glance, eluding the eye and challenging perceptions.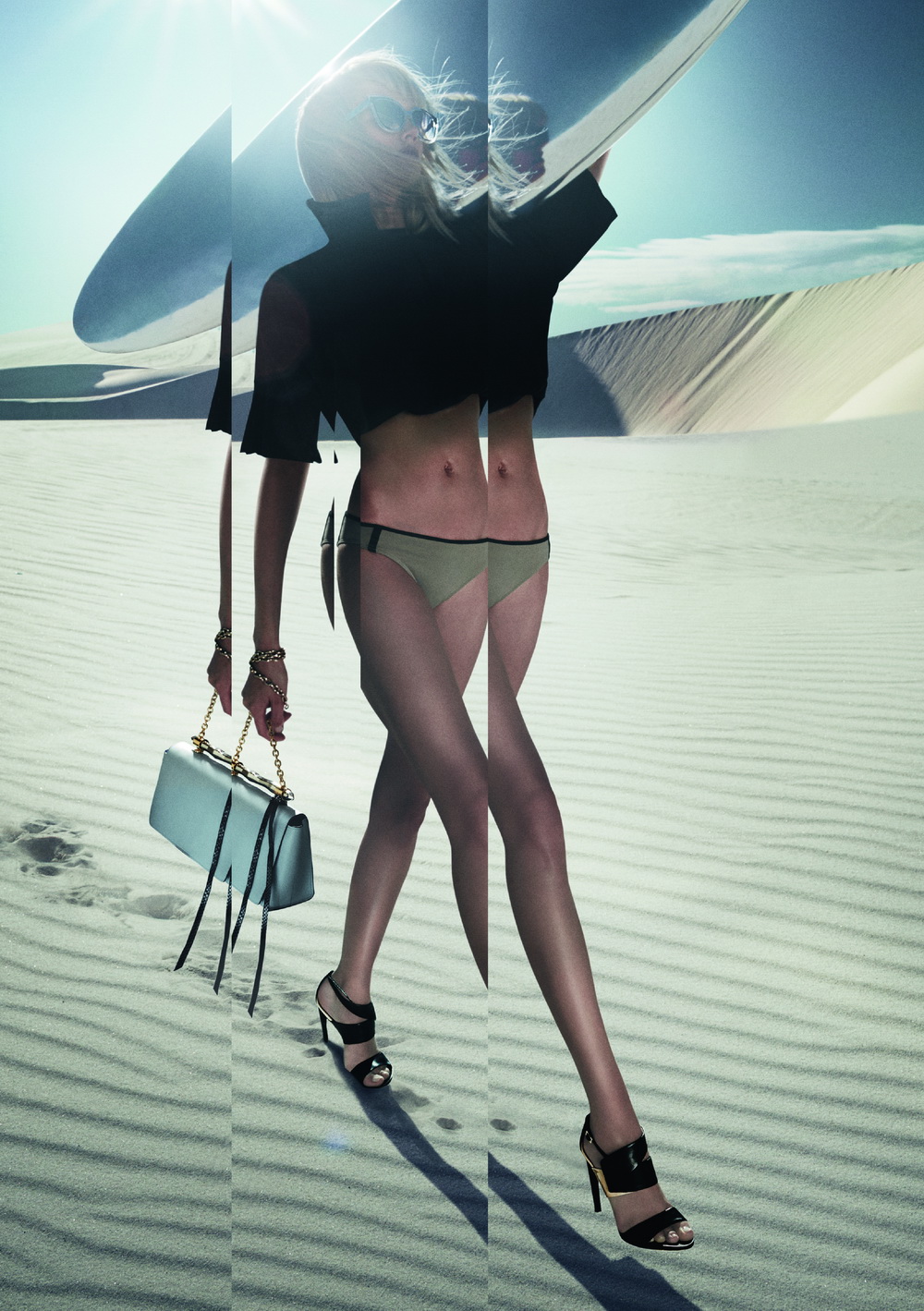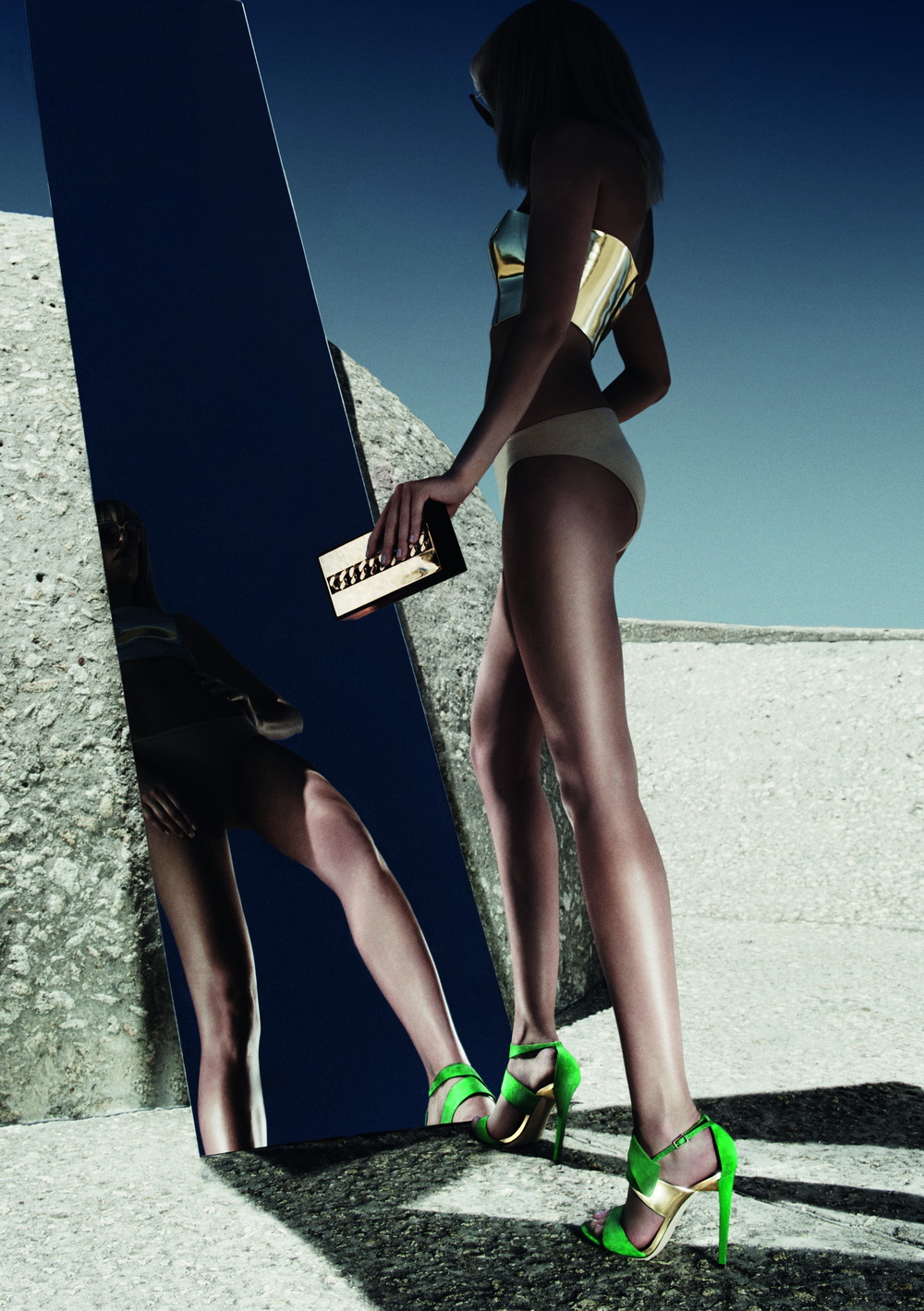 Metallic stud embellishments create prismatic effects on the LAMBA sandal for minimalist rock chic edge. Heels explore fresh horizons in terms of height with lower proportions presented across many styles including the ankle strap sandal, DELPHA. Shots of neon pink pop from shoes and bags with eye catching effect creating dimensional depth.
Layers of colour create movement and interest in the TRAPEZE sandal where leather ripples to reveal undertones of contrasting colours. Mirrored leather in contrasting hues lends graphic layers to bags and shoes.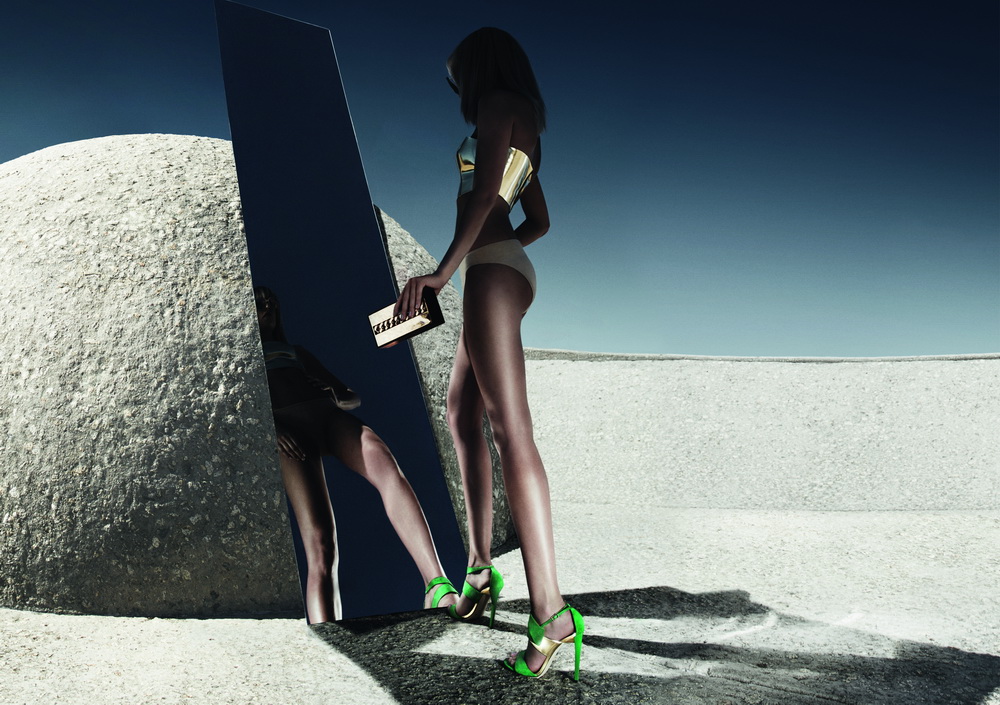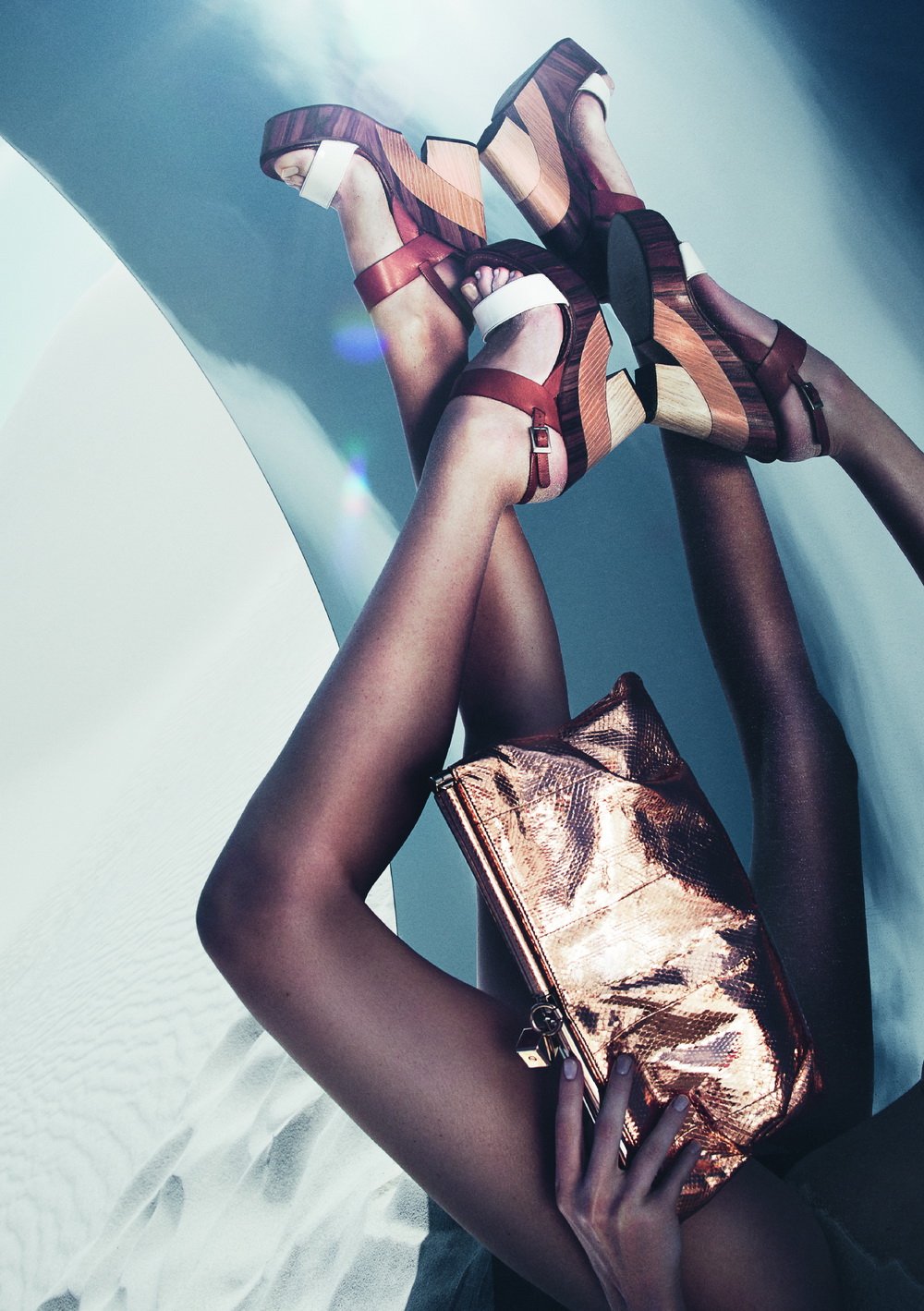 Cut away strap detailing on the block heeled MARQUEE shoe toy with the eye with linear flashes of skin. Multi strap details on the MORAY and LAVA sandal graphically shape the foot.
Mesmerising 3D effects are created with a black and white optical shape print on heels and flats showcased on the GENOA slingback and ABEL pump. The 3D influence is echoed in bags with the CARA clutch with gently sculpted metal clasp detail.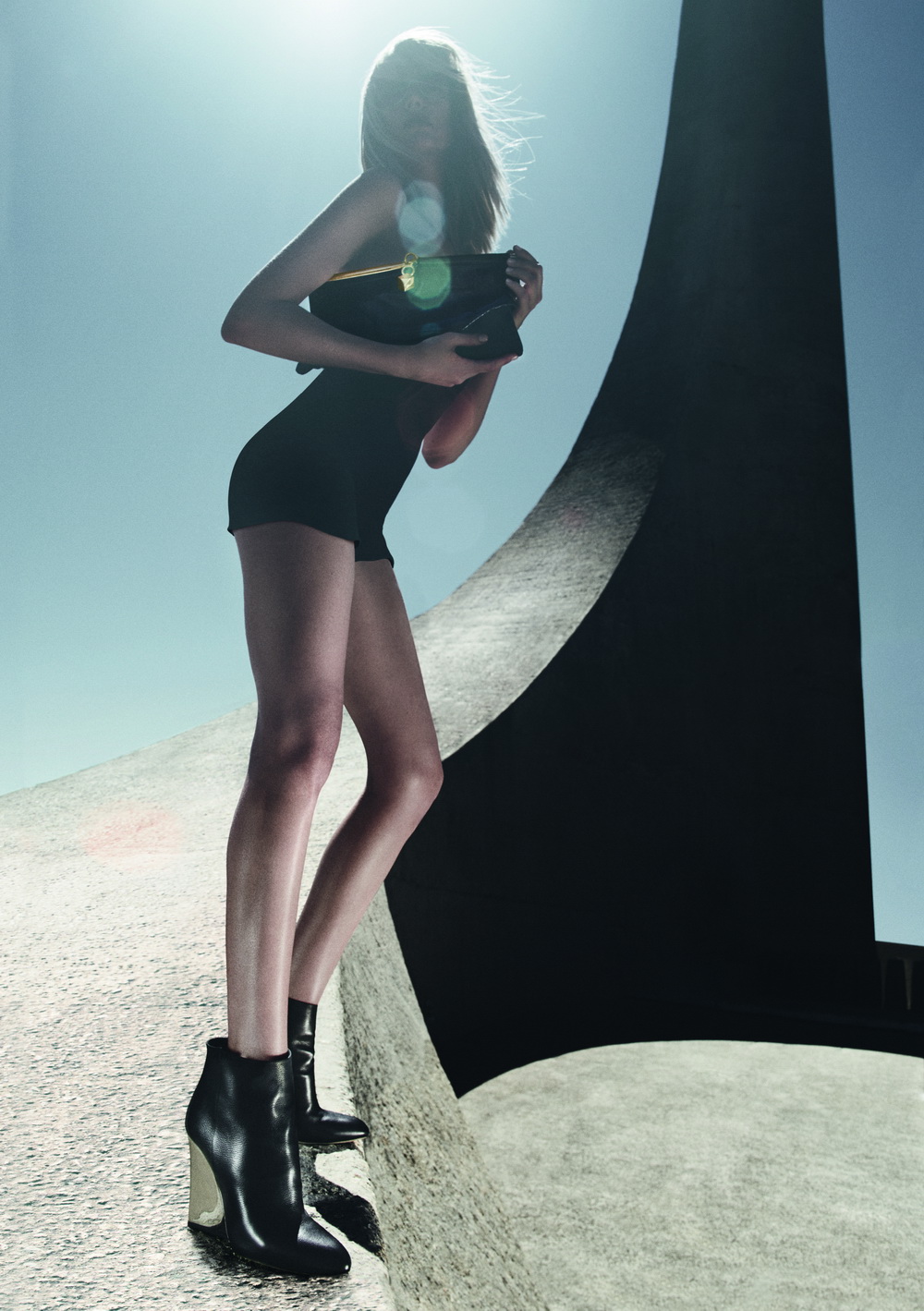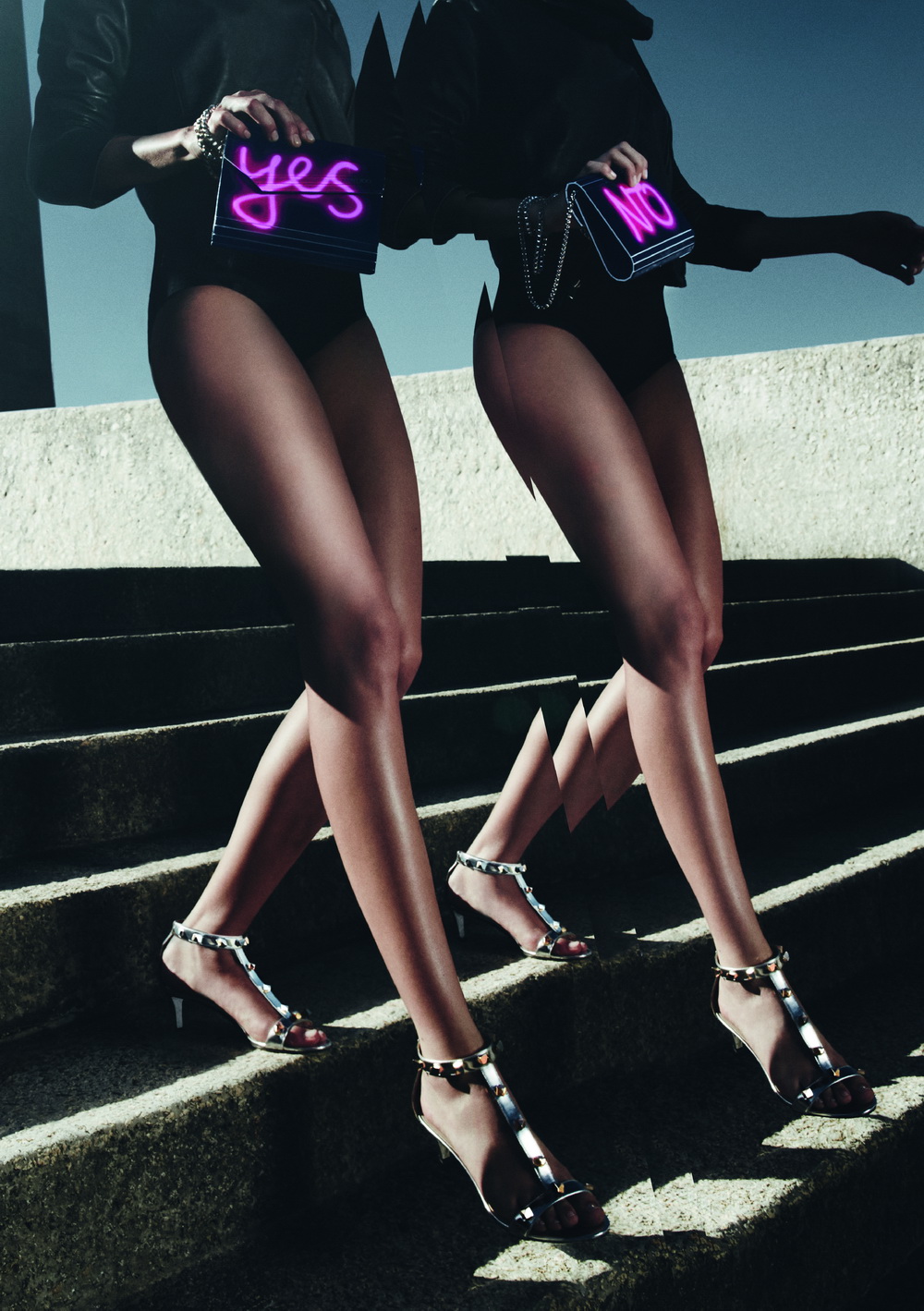 Cork heeled platforms and layered shades of wood cutaway wedge heels offer create unique silhouettes and patterns in a natural palette of earthy tones, natural snake and off white. A natural linen fabric creates an artisanal yet modern impression on androgynous styles of brogue and multi-strap bootie in the MARDI, MARLIN and HUTCH.