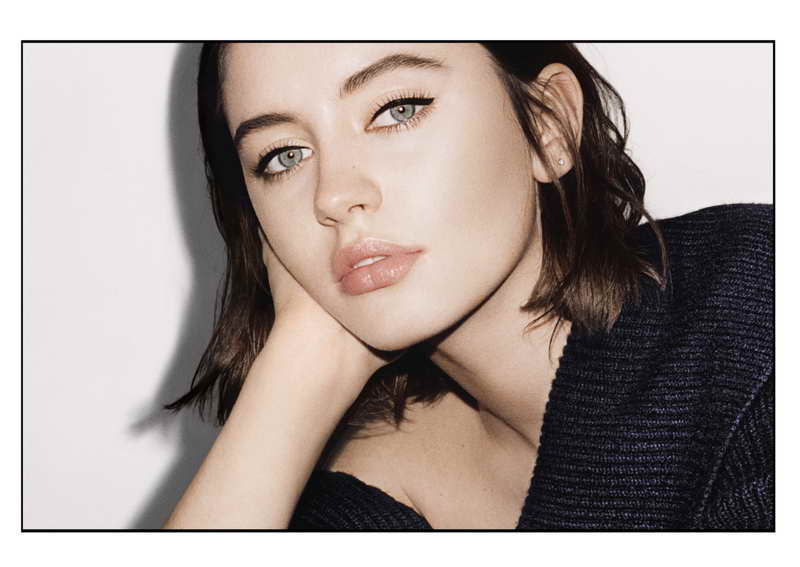 "Burberry Cat Eye Liner allows you to create a really fine, precise eyeliner right at the roots of the upper lashes using the liquid end of the product to elongate the eye, whilst the eyeshadow end of the pen allows you to build effortless intensity. Full Brows works to define, fill and shape your brows to achieve natural looking definition. Both products have a convenient dual ended design, perfect for creating stunning and impactful eye looks on the go."
— Burberry Make-Up Artistic Consultant,Wendy Rowe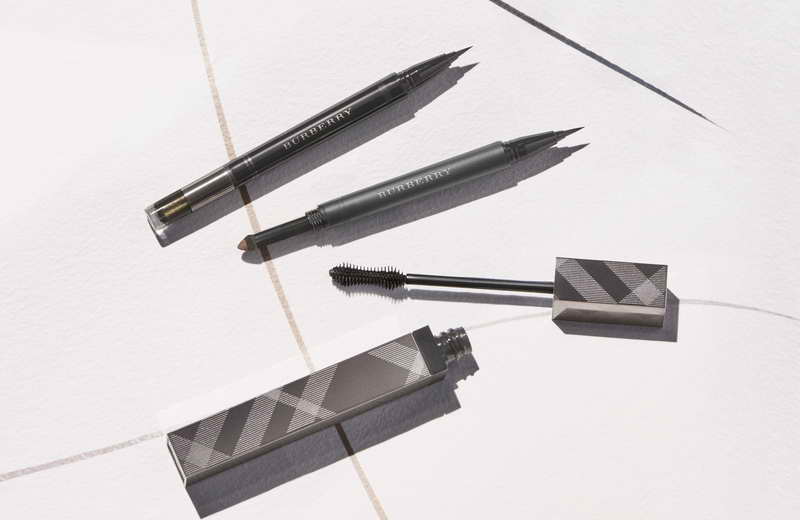 Burberry introduces Burberry Cat Eye Liner, the ultimate duo pen for creating a mesmerising cat-eye effect, and Full Brows, the all-in-one tool for full and flawless brows – with a new campaign starring British model and Burberry Beauty Ambassador Iris Law.
KEY FEATURES
BURBERRY CAT EYE LINER
Cat Eye Liner is a dual-ended pen created for a two-stage approach. First, draw with the eye-defining liquid liner at oneendand then intensify with the shaping shadow at the other end.
Designed for ultra-precise application, the calligraphy-inspired brush-liner allows you to customise your feline flicks from fine, defined lines to bolder, more graphic finishes. Developed with rich pigments, the liquid formula delivers intense colour in every stroke with a waterproof, long-lasting finish.
At the opposite end of the Cat Eye Liner pen, the silky-powder shadow can be applied in multiple ways to enhance your look: to add shape, intensify eyeliner or use under the lash line for a smokey effect. The cushion cone shaped applicator follows the curve of the eye with ease, without residue fallout.
FULL BROWS
Full Brows is designed for effortless application with a customisable finish.
Featuring a two-step approach: a water-based liner to define and fill at one end with a powder-wax shadow to build and set at the other.
Step one – use the precise brush-liner to create definition and shape. Waterproof and long-lasting, the watercolour-like formula mimics the look of natural hairs and fills in gaps, where necessary.
Step two – the brow shadow builds colour and adds intensity for a fuller effect, while the waxy texture sets brows in place for a lasting finish.
THE BURBERRY CAT EYE COLLECTION
Burberry Cat Eye Liner – Jet Black No.01 – New
Burberry Cat Eye Liner – Chestnut Brown No.02 – New
Full Brows – Barley No.01 – New
Full Brows – Sepia No.02 – New
Full Brows – Ash Brown No.03 – New
Full Brows – Ebony No.05 – New
Burberry Cat Lashes – Jet Black No.01
Burberry Cat Lashes – Chestnut Brown No.02
Burberry Cat Lashes – Midnight Blonde No.03
Launch date: 17th July, 2017
Store Location:
Burberry Beauty Box
Times Square, Basement Level 2, 1 Matheson Street, Causeway Bay        2110 9463
Burberry Beauty Counter
Beauty Avenue, L1, Langham Place, Mong Kok                                              3903 8805