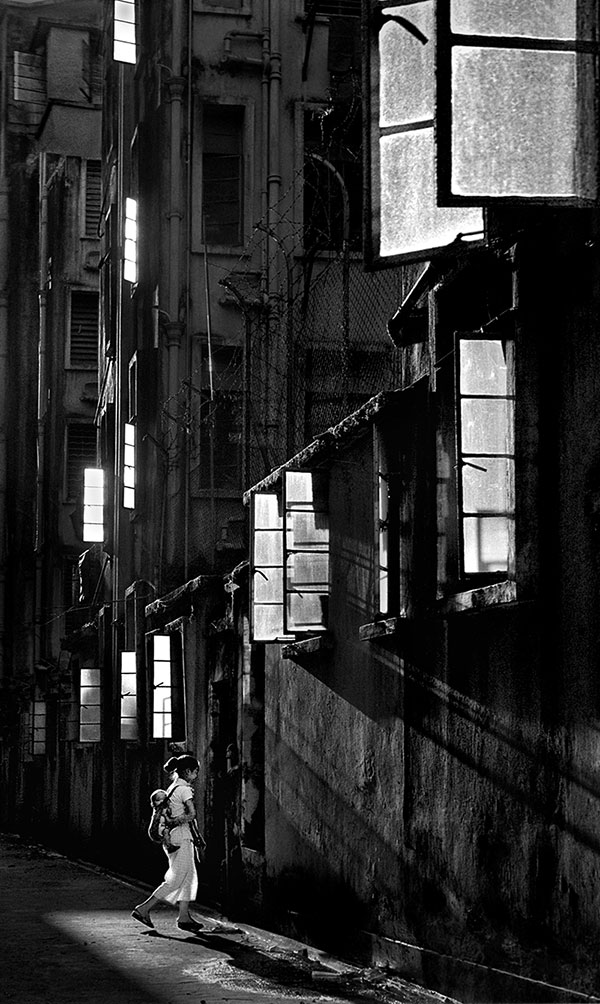 Hong Kong's unique character has been a muse to many photographers over time.
Ho Fan, one of Asia's most beloved street photographers in the 50-60's explored Hong Kong's hustle and bustle on the streets and the sea since the 50's and 60's. Hong Kong people are carefully staged against backdrops of smoky paths and interesting compositions displaying sensitivity towards texture, geometrical patterns and light.
Michael Wolf shares the same fascination for this city and for its hard working citizens but instead hunts the back alleys for traces of human activity; mops or gloves carefully organized by their owners or a glimpse of worker hidden in a corner indulging a quick cigarette break.
In this exhibition, two iconic artists juxtapose Hong Kong of now and then. In this exhibition Ho Fan will feature only vintage material, photographed by his double twin Rolleiflex camera and developed at his mother's dark room in the deep of night. While Michael Wolf will be presenting his latest work as explored in his latest series of books: 'Hong Kong Trilogy', 'Hong Kong Flora' and 'Informal Seating arrangements'.
At Michael Wolf's Studio, 7 – 28 March 2015
in collaboration with Blue Lotus Consultancy
(Coinciding with Chai Wan Mei and Art Basel HK)