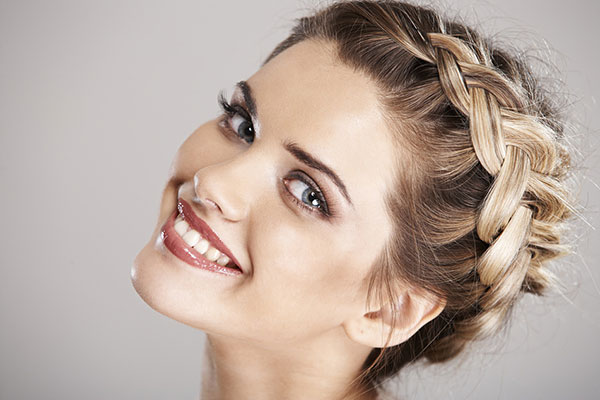 Looking for new hairstyles for Fall Winter 2014 2015? Kevin Hughes, Moroccanoil hair stylist, shares all the trends you need to know for the upcoming season. Read on for the newest hair styles, how to create them and, very important, how to take care of your hair.
Kevin Hughes has been a hairstylist and color specialist for over 20 years. In 2011, Kevin joined the Moroccanoil Global Education Team, bringing in a wealth of knowledge with enormous creativity and traveling the globe to share the latest Moroccanoil product news and brand strategies. Backstage at Fashion Week, Kevin has worked with top designers. He has also styled celebrities like Emily Blunt and Natasha Henstridge. Now based in L.A., Kevin's energy and passion for teaching and inspiring others is contagious and client satisfaction is one of the most important things to him. "I'm inspired by seeing the beauty that I can bring out in people and it's what motivates me to learn creative new ways to help the client achieve the look they want," he shares.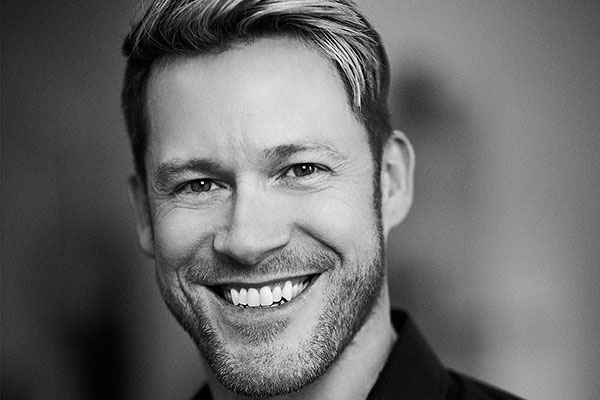 What hair trends do you expect for fall winter 2014-2015 for women?
Kevin Hughes: The 2014-2015 Fall Winter season, we are expecting see a lot of carefree hair looks. From soft waves to straight hair with a bit of volume, very 60's and mod-inspired. We will also see a lot of playing with center parts and deep side parts. A continued trend is the use of braids or plaits including the rope, French, Dutch and 4 strand braids like fishtails. Plaits are a great way to keep hair away from the face and add an edge to your part line. Braids and plaits are easy ways to add a bit of visual interest to the hair, almost like an accessory!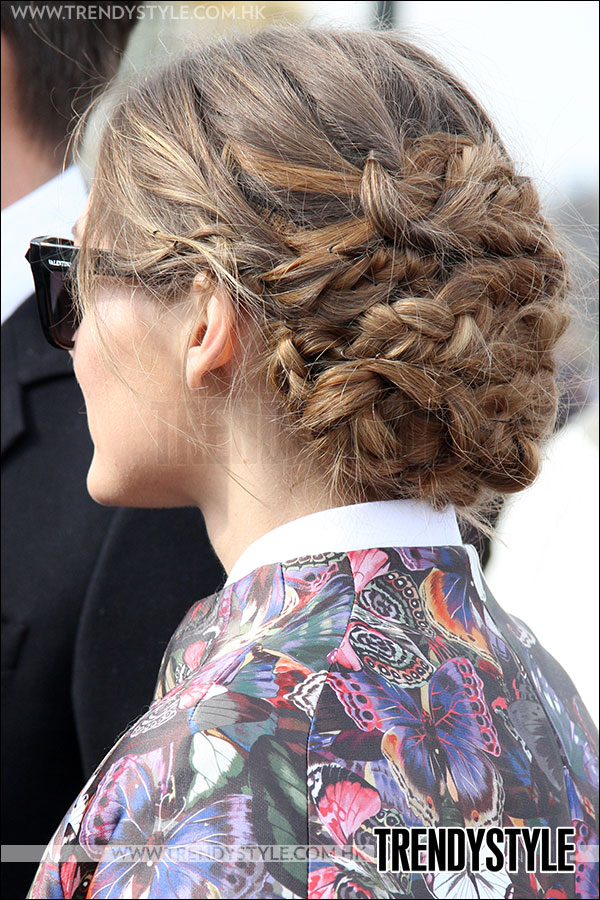 Can you suggest our readers (women) a hairstyle for everyday? How to create it? And which products should we use?
Kevin Hughes: A simple and easy-to-create hairstyle that you can do every day is a soft beach wave. Apply Moroccanoil Treatment and one to two pumps of Moroccanoil Volumizing Mousse to damp hair and proceed to blow dry. Use a small, one inch curling iron or wand and take one inch sections of hair. While the hair is wrapped around the wand, spray the hair with Moroccanoil Luminous Hairspray Medium. Tip: Leave the last one and a half inches of each section straight and pull the end of the section to let the curl fall into a wave. Beach waves can stay in the hair for several days and will still look amazing when the curl starts to relax.
For a tighter curl, and heat-free styling option, begin by applying Moroccanoil Treatment from mid-shaft to the ends of your hair and for added moisture and a bit of hold Moroccanoil Hydrating Styling Cream. Braid your hair into three French or Dutch braids from the hairline down to the ends. Sleep with your braids in overnight and you will wake up with gorgeous, shiny waves that have a ton of volume.
What hairstyles should we go for on 'night outs' and special occasions?
Kevin Hughes: For a special occasion or a 'night out', it is important to keep it chic and glamorous. Keep the look simple by polishing your hair with a luxury blowout for volume and shine. My tip for a great hair look is that you want to look like yourself with an elegant update, so don't go overboard and keep your look natural.
What must-have styling product should every girl and woman absolutely have in her beauty case?
Kevin Hughes: A must-have styling product that everyone woman needs in her beauty case is Moroccanoil Treatment. I consider it to be more than just a treatment as an incredibly versatile conditioning, styling and finishing tool. Infused with argan oil and anti-oxidants it helps fight frizz and restore elasticity while adding beautiful shine. Plus, our signature scent reminds me of the beach and the Mediterranean.
Who is (for women) the style icon of this moment in your opinion?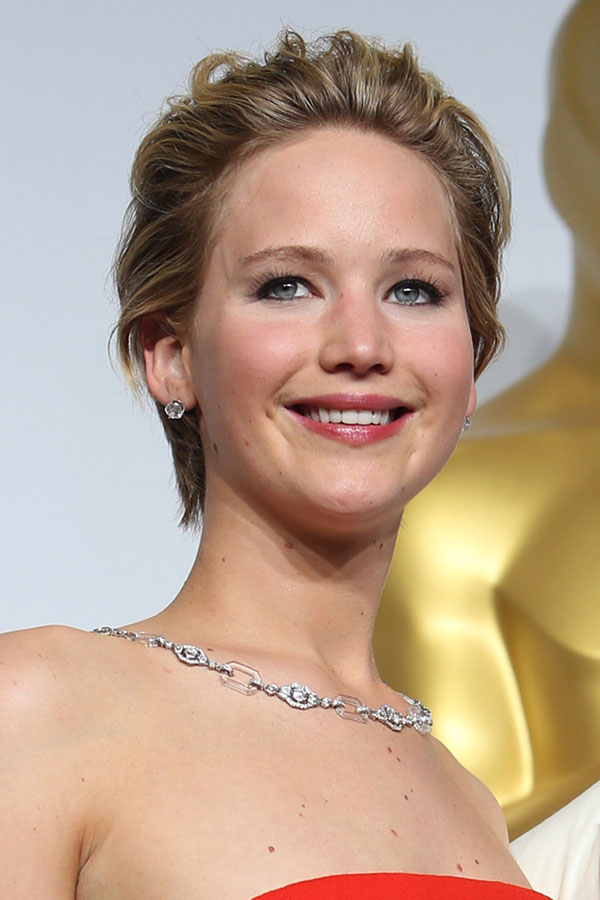 Kevin Hughes: My personal style icon is Jennifer Lawrence, she is not afraid to try new things from chopping off her hair to wearing daring outfits. Jennifer possesses confidence but is still able to laugh at herself and be relatable. All these characteristics make her extremely sexy. Another favourite of mine is Lupita Nyong'o. She has taken the red carpet by storm with her impeccable taste and her gorgeous dresses. She is able to create various looks even with her short hair by adding a part or accessories that complement her look.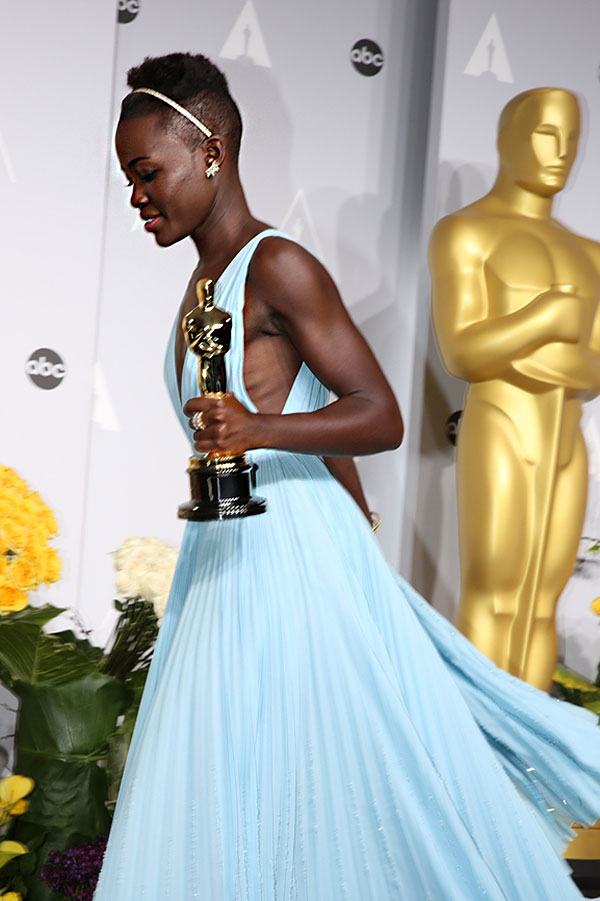 We are talking about the coming season: fall and winter 2014. Many women return from their holidays at the seaside with dry and unhealthy (looking) hair. Please give us some 'first aid' tips. How to get it healthy looking again?
Kevin Hughes: You will need to adjust your hair care routine as the seasons change. Different environmental factors can affect your hair and the type of products you need to keep it looking healthy and fabulous!
After you have just spent a long summer lounging by the beach or pool, your hair needs to be taken care of after the exposure to the sun, chlorine and salt water. I recommend using the Moroccanoil Moisture Repair Shampoo and Moroccanoil Repair Conditioner to bring your dry, stressed summer hair back to life. The shampoo and conditioner will infuse you hair with the essential nutrients and vital moisture it needs.
And what can we do to maintain our hair healthy and beautiful during the coming winter?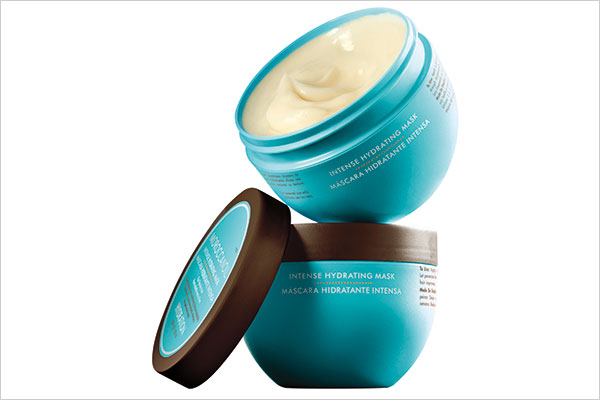 Kevin Hughes: During the winter months, I recommend washing the hair less frequently as cold weather and indoor heating can cause hair to become dry and brittle. It is also essential during the winter months to treat your hair to an ultra-rich hydrating mask, such as Moroccanoil Intense Hydrating Mask. Use the mask once a week to infuse the hair with the extra moisture that it needs to rehydrate hair during the cold winter months. Thank you, Kevin, and we hope we will be able to have you as our expert guest on TRENDYSTYLE HONG KONG again in the future.
Thank you, Kevin, and we hope we will be able to have you as our expert guest on TRENDYSTYLE HONG KONG again in the future.