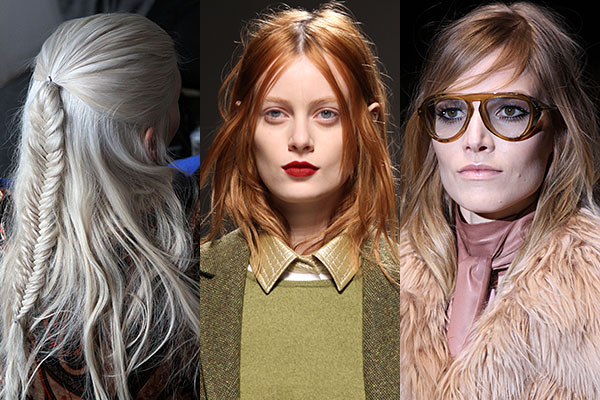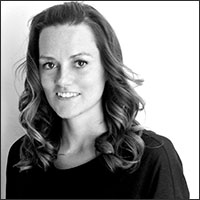 With the Fall Winter 2014 2015 season just around the corner, we HAVE TO start thinking about the upcoming hair trends for the 'cold' season :-). In this interview Jessica Timm – founder of The Parlour Hair Salon in Singapore – updates us about the latest and most trendy hair cuts, hair styles and hair colours. According to Jessica this will be a very 'feminine' season, with smooth water waves and powerful colors. Let's hear what she told us!
What are the new hair trends we are going to see during the Fall Winter 2014 2015 season?
Color trends this fall will be extremely warm. We are seeing lots of brown reds, auburn reds, rich browns, all with warmer tones. Ombre will still be present but we won't be seeing it as much with the blonde, blondes. There will be a lot of red brown base colors fading into the lighter warm light brown dark blond tones. Platinum Ash blond is the only cool color to really make a statement this fall. If you've ever wanted to try it, now is the time.
Hairstyles this season will be very simple. The one length cuts have very heavy bottoms which create volume in the ends with not a lot of layering. If there is layering it will be to create a side swept fringe with a few more layers around the face.
Beautiful polished single and double French braids will be everywhere this season. It's a more sophisticated braid to answer to summer's beach wavy, "I didn't try braid".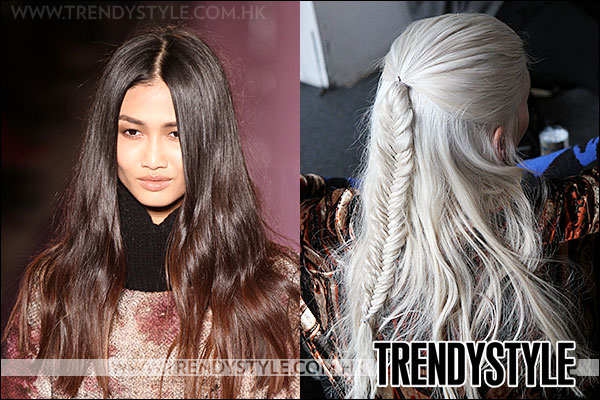 Which one is your personal favorite, and why?
My absolute favorite trend this season is the 'Deep side parts with classic smooth water waves'. These will add a little glamour to any outfit you choose and it's also very versatile. You can wear it to the office or for a night out on the town.
Every trend has (sometimes) also a 'countertrend'. Is there a hair trend you personally would like to see catching on, even if it has not been 'pushed and promoted' on the latest catwalks?
Last year we saw the shaved side trend sweep the world. This year I would LOVE to see all of those grown out sides cut up to a short style with the back shaved up to the occipital while keeping a longer sweeping throughout the front and sides. It's a beautiful play on a longish hairstyle that is still short.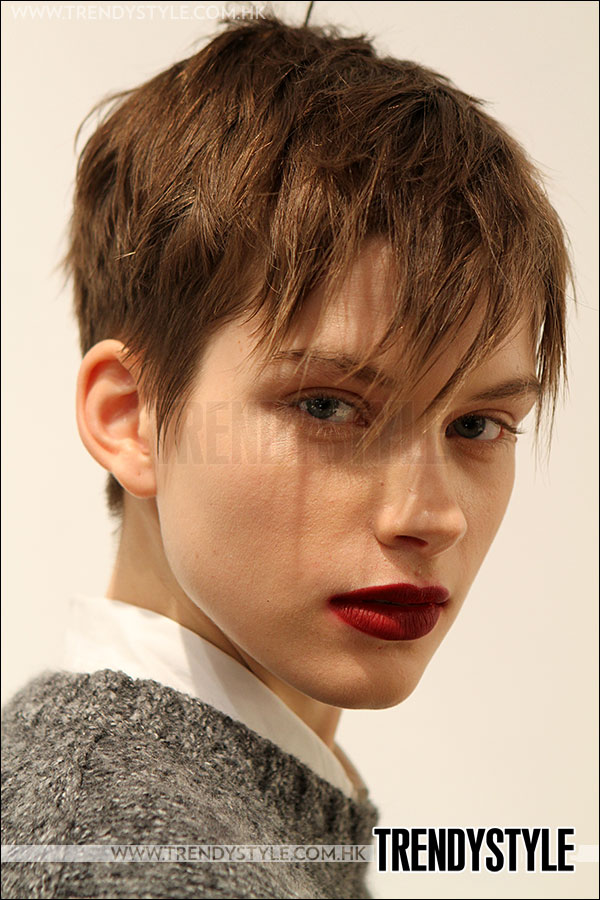 Your personal advice (or favorite hair product) for the woman who wants to take good care of her hair also during the winter season.
My favorite volumizer for the ends of the non layered hair is called, Fat Muk, by Muk. It's a light volumizing spray that plumps up the hairstrands without weighing down your style. Muk., also makes an at home treatment called, Intense Muk., that will cure your damage woes and get you ready for your next round of chemical treatments.
Alessio Cristianini for TRENDYSTYLE HONG KONG
About Jessica Timm
Jessica Timm studied cosmetology at Capri College in Davenport, Iowa, USA and has been practicing hairstyling for 10 years. Throughout those years she continued her studies in New York, Chicago, Las Vegas and San Francisco. Jessica completed the Schwarzkopf master colorist program and she is a certified master colorist. She specializes in precision cutting and formulating colors to compliment the current styles and trends of all hair types.
The Parlour
33 Lowland Rd, Unit H
Singapore 547429