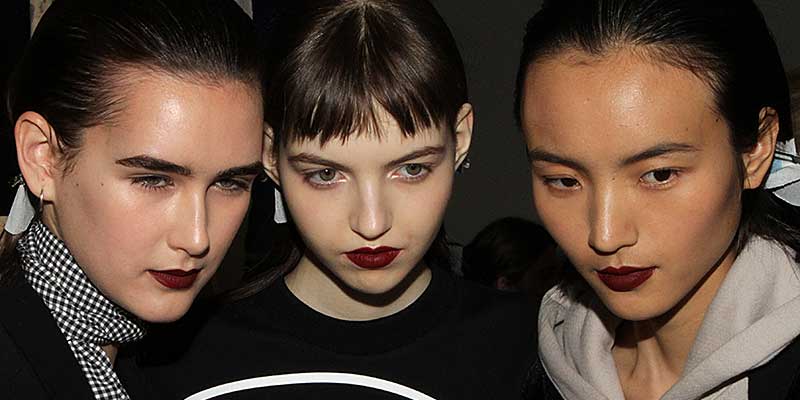 Backstage at FW 2017 2018 Aquilano.Rimondi Fashion Show in Milan we met and interviewed Damien Boissinot, defined by Vogue Paris as 'the French creative genius' (check out Boissinot's work for Vogue Paris on the internet and you will see it for yourself!). For the Aquilano.Rimondi catwalk show Boissinot created a very sleek and slightly rock'n'roll hair look. A sleek hair look (very chic and sexy) you will want to copy for a night out!
Check out the video interview or read the interview below.
This is what Damien Boissinot told us:
'The hair for Aquilano.Rimondi is very sleek back, very shiny, very graphic. The boys [Tommaso Aquilano and Roberto Rimondi, the designers] wanted the girls to be very chic, cool, and rock and roll. I used some products from L'Oréal. Today I used the mousse and then L'Oréal Infinium Hairspray to sleek back the hair and brush it. We made something very sharp and beautiful.'
Is this sleek hair style a trend we can copy at home?
'Yes, in a way it is a trend. Nowadays it is all about quality and luxury. That is what we all want and what we all deserve.'
Thank you, Damien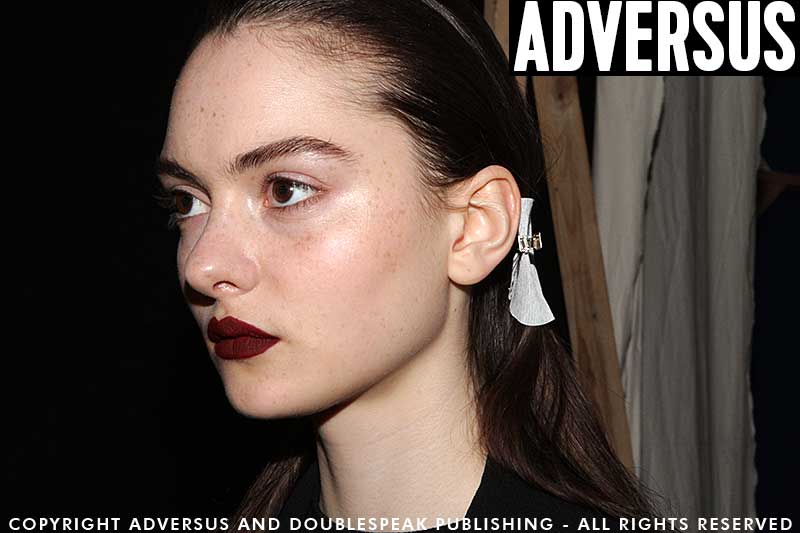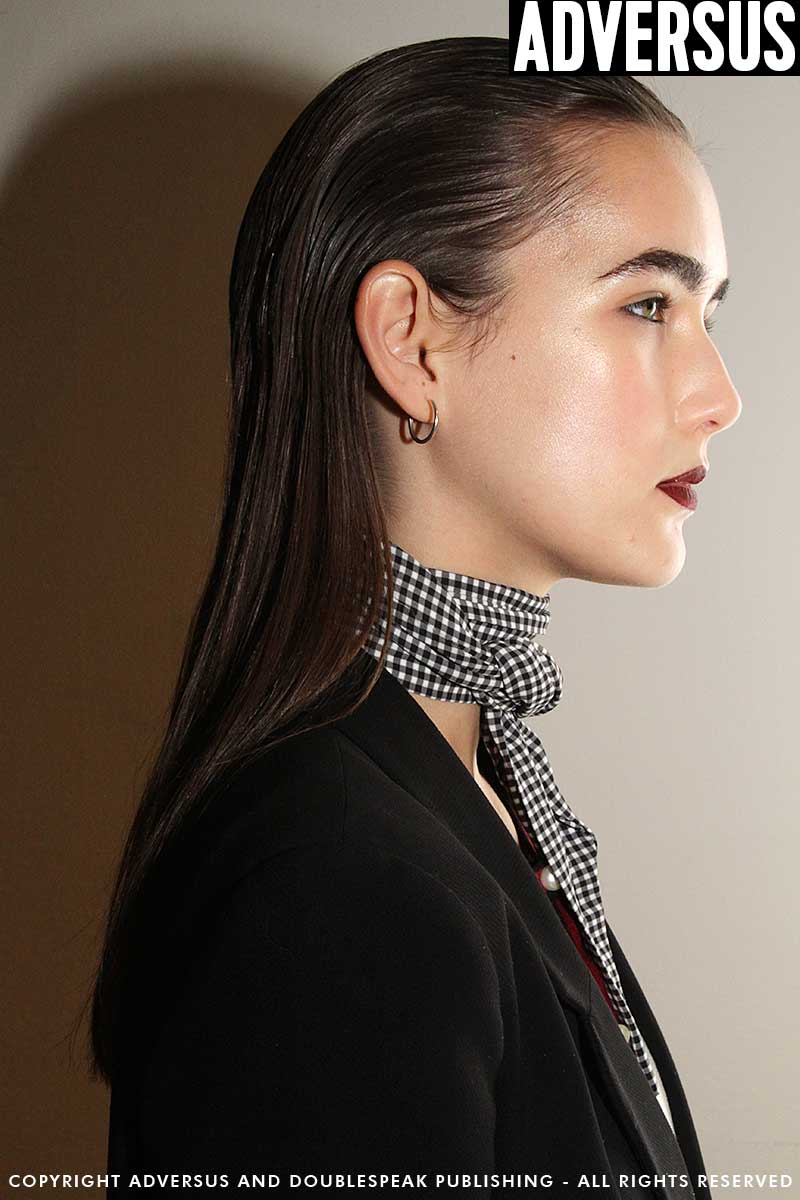 In association with
ADVERSUS